Nottingham born Laura Smith created her own label in the beginning of 2012 and now lives in the Netherlands. She uses a combination of the unfamiliar culture and her British heritage to inspire her collection. A key feature in her collections is the use of lace from her hometown, giving her pieces an understated feminine touch and trademark on the traditional laid back European sense of style.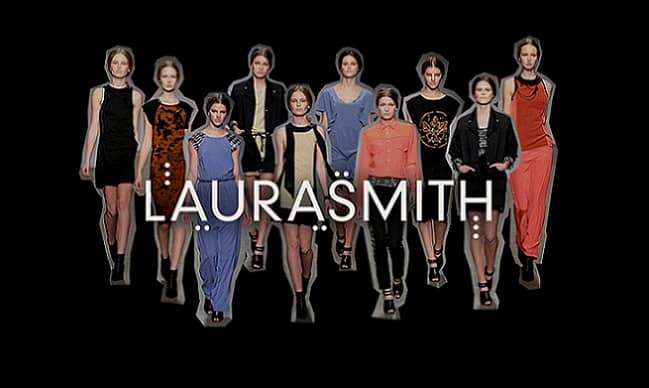 - Can you give us a bit of background on your brand, when you started it and why?
After many years working in the fashion industry and trying to find the time to work on my own collections, I decide to go in at the deep end in September 2012. An opportunity arose for my partner to work in the Netherlands for a year and I decided this was a great time to work on my collections full time.
Living in the Netherlands has been a huge inspiration to me in life and in fashion. It has so much to offer and the support for new designers is really exciting. The first collection was launched at Amsterdam Fashion week in January 2013; this was a fantastic launch pad for the brand and collection. A change in environment really helped me focus on what I wanted to achieve, taking a step away from the usual surroundings always helps you to see new opportunities.
I would say that the European style has had an influence on my collection, but I will always have a focus on the British traditions, supporting the businesses and suppliers in the UK - it's something that is important to me.
A key feature in the collections is the use of Lace from my hometown of Nottingham. It's a beautiful product that signifies home and traditional industry. There's now only one family run factory still producing the lace in the traditional way. I visited the other week to see the machines at work and get some ideas for next season. It's an artisan technique and so much is done by hand. Having the lace in the collection gives an understated feminine touch to each piece that I love and adds a story to the garments.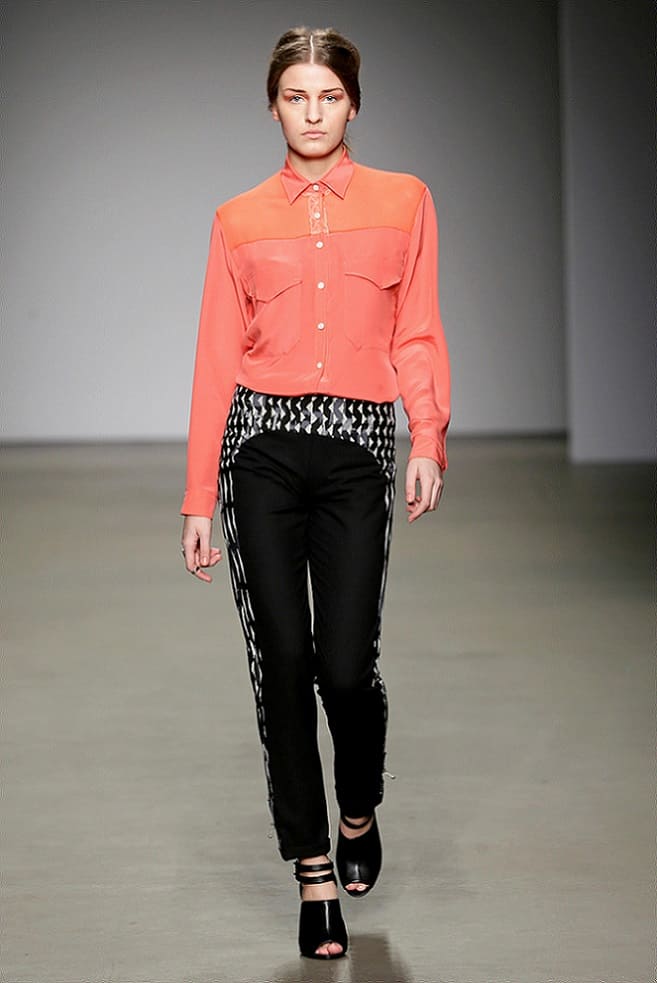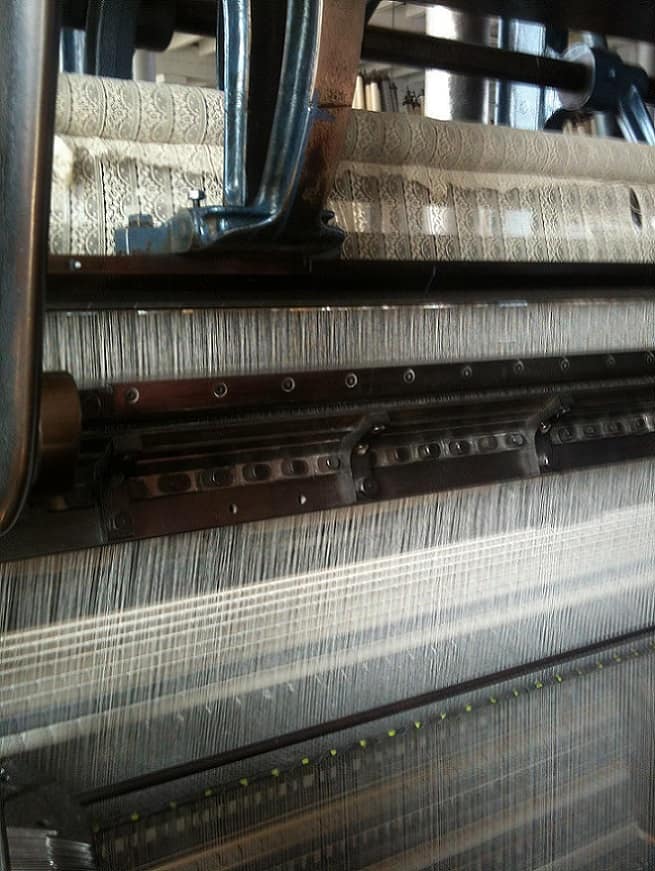 I am always inspired by my surroundings and trips that I make. AW13 was inspired by time I spent in California and the contrasts between the cities and the beach towns. SS14 takes more inspiration from the historic buildings in the Netherlands, the paneling and gold gilt. But I always mix this with vintage shapes and styles I find in old photos and books. SS14 has been influenced by women in sport. During the 1920's the Olympics were in Holland, The way women changed and adapted their clothes to cycle or play sport was very inspiring. And for AW14... we will have to see what trips I take or exhibitions I see that inspire me.
Nottingham lace features in all my collections and this is also a constant source of inspiration for me. At the start of the season I visit the factory and leaf through their swatch books, there are so many to choose from so it's always a long visit! The family that runs the last remaining factory in Nottingham is a reminder to me that British industry is hugely important and are an example of longevity in a tough business.
- What is the most difficult aspect of running your own label?
It's difficult as a sole designer when you are starting out as you have to take on many roles. This is exciting and challenging at the same time, but you quickly realise you don't have all the answers and that it is ok to ask for help with certain aspects of the business.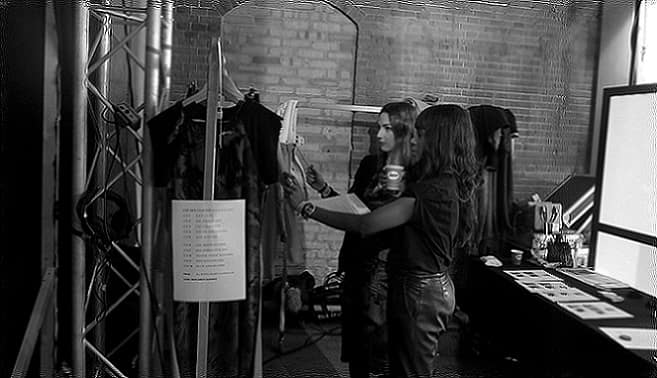 - Which part of the creative process do you enjoy most, and least?
I love being able to think about the look of the brand as well as each garment. It's great to be able to think about the little details and the overall concept. On one day I can be pitching to buyers and then next planning a photo shoot or deciding on trims for a new garment. A highlight of the season has to be when you see the new collection shown via a catwalk show or showroom. I would say the part I enjoy the least is having to balance a great idea with cost and overall sale price is a tough aspect. You want to make it cost effective and at a realistic price point without losing the creativity or original idea.
- Is music important in your working day, what is on repeat at the moment?
Yes, when I am working in a studio I always have background music on and some days I need to turn the volume up to get things moving. For background music I normally have Fleetwood Mac and I love spotify radio too as that gives a nice mix. I usually have 'Nikki and the Dove' and 'Chromatics' albums on repeat too.
- If you had a chance to do it all again, what advice would you give to a younger you?
I would have started working with factories earlier – the more insight into this side of the business the better and the easier it is for you.
- What is your guilty pleasure?
Normally a guilty pleasure is food related, so either something from a Dutch bakery (I know a particularly good place to get almond croissants in Amsterdam) or homemade cake from my friends Teahouse in Nottingham.
- Where is your favourite city/place?
At the moment it has to be De Pijp in Amsterdam. It has an amazing market and streets full of independent shops, bars and restaurants. De Pijp has a lovely laid back atmosphere despite so much going on. The Dutch have a great work/life balance and love to be outdoors, so whatever the weather you'll find a spot to sit back and have a coffee whilst taking in the sights and smells – there is some really great street style to be seen here too!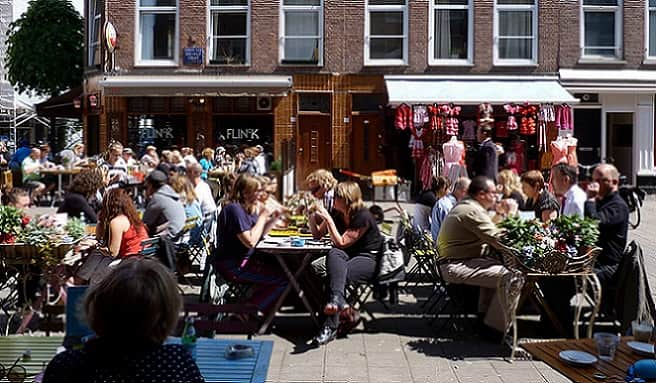 - Who inspires you?
Both designers I have worked for in the past have had a big impact on my outlook and my approach to the fashion industry. They have inspired me to work hard, go for your dreams but also enjoy it! My friends and family are also huge sources of inspiration, from the work they are doing to the support and advice they give me.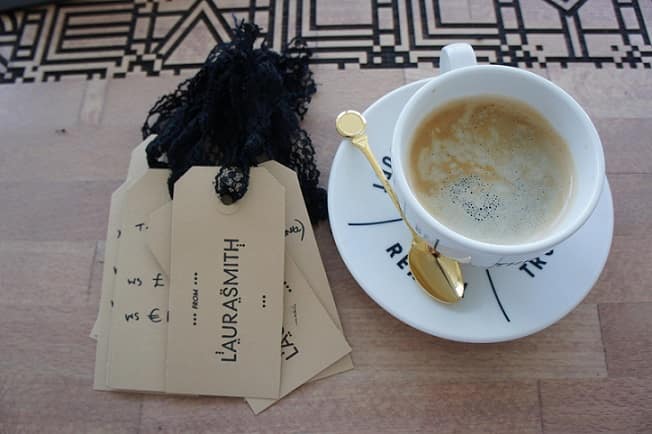 - Wolf or Badger?
Badger, that's my instant reaction but I'm not sure why... maybe it's the monochrome!