Myriam Soseilos is the designer of minimalistic jewelry brand MyriamSOS. Born into a family of accountants, she did not have a creative upbringing whatsoever and was always expected to join the family business. After pursuing a number of options from accountancy to advertising and journalism, none of them gave her the sense of satisfaction she was looking for. She then decided to to explore the world of design, and realised that jewelry design was her true calling.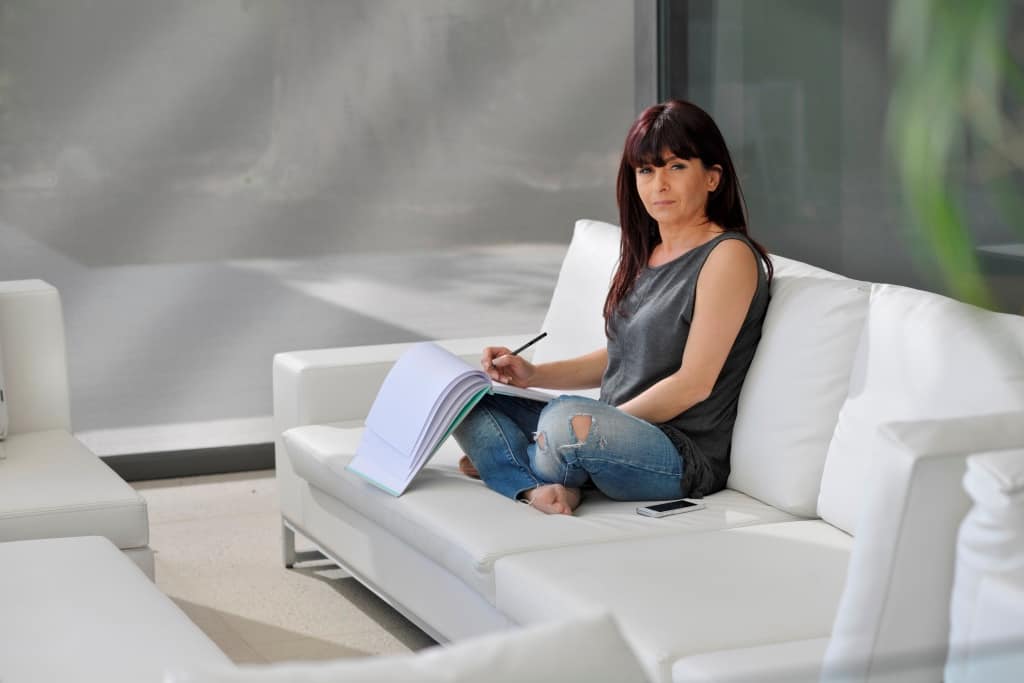 What have been the highest and lowest points on your journey so far?
So far, the highlight was receiving the "Designer of the Year 2013" award at Treasure, during Jewelry Week for my 'Transformers' collection. It was very fulfilling to be understood and recognised by the UK market and it definitely gave me the encouragement and confidence to take my business to the next level. Being shortlisted as "New Designer of the year" at the Watch and Jewelry Awards 2014 was another milestone in my career as well as my collaborations with various stores around the world. One of the low points of my career was facing the doors that were closed on me when I was first starting out. Learning to cope with rejection is important for a designer and I bounced back stronger than ever. Despite the ups and downs what I treasure the most is making my customers happy!
What is your greatest fear?
As a designer, I suppose rejection is a fear you carry around in your baggage but you must put aside if you want to succeed. I think it's important to trust your instinct and believe in your vision. It's important to let yourself feel free to create.
How would you describe your customer base?
I would say it is a global customer base with minor variations between them. My designs are definitely for strong minded women all over the world. They all have limited time on their hands and they are multi tasking all day long – from mothers, to hard working professionals to housewives.
What are the morals you run your brand by?
"Transparency" is a very important word in my vocabulary especially when it comes to bespoke pieces. There is so much fraud in this field that I would like to have my customers satisfied and their whole experience with my brand to be a fulfilling one.
Who is your mentor?
It would have to be my husband. He has taught me to be patient, fight for what I believe in, use my disappointments constructively and work harder every day. "There is no limit to what can be achieved" is a phrase that he has taught me to appreciate over the years and is now my motto in my business.
What inspires you?
I am inspired by objects, buildings, furniture, shapes and technology. I love studying lines and the way they intercept to create various shapes and forms. My voyage in design has been a very intriguing and quite inspiring if I may say so. I look at furniture and objects and all I see is jewelry pieces worn by my customers!
What building holds the most sentiment for you?
My new house holds the most sentiment. My husband and I took the decision to build our own house at a very difficult point in our lives...Today it is where my family and I enjoy quality moments away from everybody. It is also the place where we enjoy spending time with our friends and family. My home is my heaven.
What book changed your life?
"Jewelry, from Antiquity to the Present" by Clare Phillips. This book shows the true beauty of jewelry across the centuries, a fascinating voyage through history and a guide to the evolution of jewelry. It traces the evolution of Jewelry from the Middle Ages to the present and analyzes the changing trends across the centuries.
What is your most treasured possession?
My engagement ring is my most treasured possession. To me it's priceless and no other jewel can ever compare to it.
What motto do you live your life by?
Follow your passion, pursue your dream and work hard for what you want to achieve. I am a firm believer that once you find your passion, you have to be prepared to work hard every day in order to achieve the goals that you've set for yourself.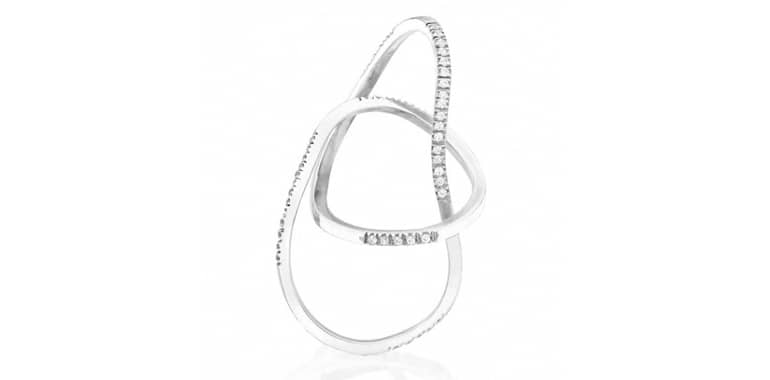 How do you keep your body and mind healthy?
I live a hectic lifestyle as building my brand takes up the majority of my time. To balance it all out I enjoy the occasional early morning coffee with friends, going to the gym five times a week and spending time with my son when he is not at school.
Where do you see the brand in five years?
I would like to expand my brand globally to cover additional territories in Europe, Hong Kong, Russia, Asia, Middle East and USA. Increasing my brand's presence online is also an important part of my brand strategy. Within the next couple of years I am also looking to collaborate with other luxury brands and designers both in the UK and abroad. I will continue to diversify my designs and explore the creation of more technologically advanced jewelry pieces.
What drew you to Wolf & Badger?
I was instantly attracted to Wolf & Badger's revolutionary concept and global philosophy.
What one thing would make your life better?
NOTHING! I have everything I need to be happy: my career, my family and good health. I can't ask for more.