Sheeva is a new jewelry brand from designer Sheeva Moshiri. Sheeva Jewelry is about being who you want to be, pushing boundaries and breaking free from convention. Combining a gothic and feminine aesthetic, her pieces feature skulls, butterflies, thorns and hearts. Bohemian, with a rock 'n' roll twist, Sheeva's unisex designs are for daring and independent men and women.

- Can you give us a bit of background on your brand, when you started it and why?
I began designing in January 2012 and launched in May 2013 after graduating from Central Saint Martins and London College of Fashion. I've always been very creative and studied Art, Languages and Fashion Media. I always knew that I would end up doing something which involved using my artistic side; it just took longer to get here than I first imagined.
- What inspires your work?
I'm a London native, and I am fortunate enough to split my time between the South of France, Spain and London: I take inspiration from my nomadic lifestyle in my work. I find both Spain and France quite spiritual places, I often visit their churches and participate in spiritual activities such as yoga, meditation and I do a lot of soul searching on these trips. Spirituality, Gothic imagery and Romanticism are all very important aspects when it comes to designing.

http://youtu.be/w60-OvNZtko
- What is the most difficult aspect of running your own label?
There's so much more to running a business than I ever imagined. I had no idea what I was getting myself into but the challenges have been very rewarding and the obstacles have all been a learning curve. I would say the hardest part is transitioning oneself from an artist into a business woman. Whilst I am very creative I have to also think 'business', so although I am the Designer I am also the Director and I can't always be thinking creatively. There are times I have to switch off my creative mind and do the tedious tasks such as the paperwork. This is a 24/7 type of job and so you have to be extremely committed.

http://youtu.be/1O8mbM9BqVg
- Which part of the creative process do you enjoy most, and least?
I have to say the most exciting part is the initial sketching and coming up with new, unique designs and then seeing this transformed into the final product. The whole design process is incredibly exciting and rewarding. I've also been lucky in having the opportunity to work alongside actress, activist and philanthropist Eva Longoria. Our relationship began when I gifted her my first ever handmade piece, the Pale Gold Acantha Rose Ring which she wore at The Noble Gift Gala in 2011 and The Cannes Film Festival in 2012. I continue working with her and her charity as she's such an inspiration. I'd have to say the least enjoyable part is when things go wrong and there are delays, sadly this can happen in any line of work and it's just something one has to accept.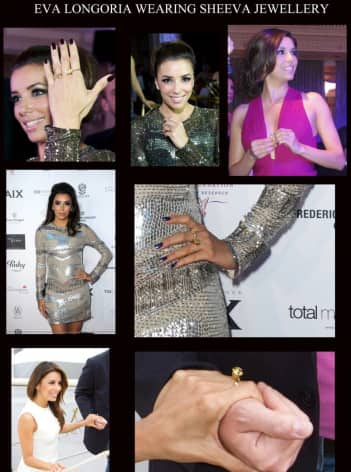 - Is music important in your working day, what is on repeat at the moment?
There's quite a bit of Rock'n'Roll influence in my designs, I absolutely love listening to My Chemical Romance, 30 Seconds to Mars, Guns 'n' Roses, Good Charlotte to name a few. Most of these American Rock bands consist of emo, gothic, punk culture which is portrayed through my designs.

http://youtu.be/egG7fiE89IU
- If you had a chance to do it all again, what advice would you give to a younger you?
It's crucial to be persistent and hard-working, and also surround yourself by like-minded people who inspire and influence you and your designs.
- What is your guilty pleasure?
My guilty pleasure…hmm, catching up on all my favouite TV shows lying on the sofa after a hard day's work with my 2 little fluffy maltese terriers.
- Where is your favourite city/place?
I have many favourite places so to choose just one would be hard. I've always had a soft spot for LA. Cannes, Cap Ferrat and Marbella are all home to me and I feel quite relaxed in these places. I'd love to someday visit Tuscany.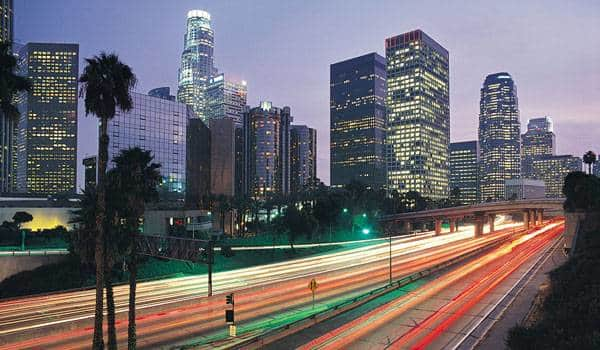 - Who inspires you?
My uncle inspires me, he's worked so very hard to get to where he is. I've always looked up to him and have wanted to follow in his footsteps and succeed in my chosen career path. He's not a quitter and neither am I, we're both fighters. My mother and grandmother also inspire me, my mother for being so strong and courageous, and my grandmother for being so creative and passionate, and for teaching me the importance of helping those in need.
- Wolf or Badger?
Definitely Wolf!