Richard Braqo is a London based Designer, who creates luxury footwear for Women. He is a Graduate from Parsons School of Design and was awarded the first ever Cesare Paciotti Accessories Award for shoe design. His shoes are created in Italy with impeccable quality, from the finest materials.
- Can you give us a bit of background on your brand, when you started it and why?
Richard Braqo officially launched in July of 2012 and all began after I graduated from Parsons in New York City, winning the accessories award sponsored by Cesare Paciotti for whom I designed a capsule collection, which was part of my thesis. I then spent quite a bit of time in Italy working with the extremely experienced artisans in Marche and Bologna who work for the likes of Alaia, Armani, Valentino and Prada and learnt a great deal to further establish my own brand.
- What inspires your work?
Initially it all starts with drawings on paper, a constant flow of ideas but I have a womenswear background so my approach to design is not dissimilar to designing garments. A lot of my designs stem from my own personal perspective. This collection was mostly inspired by celestial DNA, astrology and using my birthstone, the pearl, as a signature in refashioning ideas about where accessories such as hat pins or bangles are placed.
- What is the most difficult aspect of running your own label?
Sales. I'm currently looking for a very qualified sales agent to help us move the brand forward. Rainbowwave would be amazing.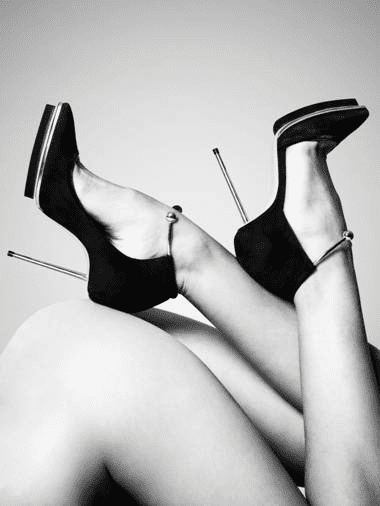 - Which part of the creative process do you enjoy most, and least?
The entire creative process is stimulating on all levels. It's the best catharsis and seeing the end product is like a shared euphoric experience for both me and the wearer. the least enjoyable is when I have to compromise on the intricacy of a design because it may be harder to produce or nearly impossible for the factory to manufacture, that's always heartbreaking.
- Is music important in your working day, what is on repeat at the moment?
Music is not particularly part of my working day when most of my duties tend to be clerical. I do enjoy it in my downtime though; I'm currently listening to a lot of Lianna La Havas and Frank Glazer to calm my nerves and obviously I love Mogwai whose music we featured in my fashion film.
http://www.youtube.com/watch?v=qPrdfvBVaA8
- If you had a chance to do it all again, what advice would you give to a younger you?
I am my younger self. I am, however, accumulating a lot advice for my older self as we speak.
- What is your guilty pleasure?
Reality television.
- Where is your favourite city/place?
Downtown Manhattan especially the East Village and Lower East Side. It's where I spent most of my formative adult years and I feel most at ease with myself and my surroundings in New York City.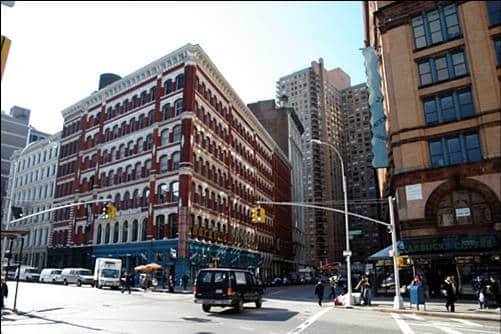 - Who inspires you?
An audacious dresser with a well balanced sense of good and bad taste is always inspiring.
- Wolf or Badger?
I'm going to say wolf, but according to the Chinese Horoscope I'm as astute and obsessive as a rabbit.