Love Is (Li) was founded in January 2013, by a mother & daughter team, Esther & Kathleen McFarlane. Created out of a passion and love for jewelry, Esther as a Swiss trained jeweller and Kathleen as newly graduated business student decided to join forces to bring their designs and ideas to life.
Family run, with an emphasis on using real materials, Li has a wide range of pieces from unique, one of a kind creations to small collections such as the Love You to the Bone (LYB) Collection currently stocked at Wolf & Badger.          
How did Love Is begin?
Li is a small company (all our pieces are handmade by Esther & I), however over the last two years I think we've come a long way. 2013 was all about finding our feet and figuring out how to merge our visions for Li. We're very close and although it wasn't always easy (Esther's aversion to planning and my need for a working plan caused some amusing situations), we both love what we do and managed to muddle our way through.
2014 saw us starting to push the boundaries of our comfort zone by launching our first collection, Love You to the Bone (LYB), working with bloggers, attending our first trade show and finding our first stockist, Wolf & Badger. The LYB collection was a big step for Li. Previously, Esther had worked exclusively on one off pieces and the logistics of designing, producing and promoting a collection was something completely new for the both of us. We're very lucky to have had so many amazingly talented people by our side to help us create and shoot our campaign photos, promotional video & music… Starting a business is definitely a team endeavour.
Collaborating with bloggers and joining forces with Wolf & Badger has really helped us to refine our collection and better articulate who we are as a company. We are excited about our new additions to the line (the LYB stackable rings) and look forward to building on the collection throughout the year. With a new collection coming out in May, new fine jewelry pieces in the works, more blogger collaborations and increased press exposure we can't wait to see what 2015 has in store for us!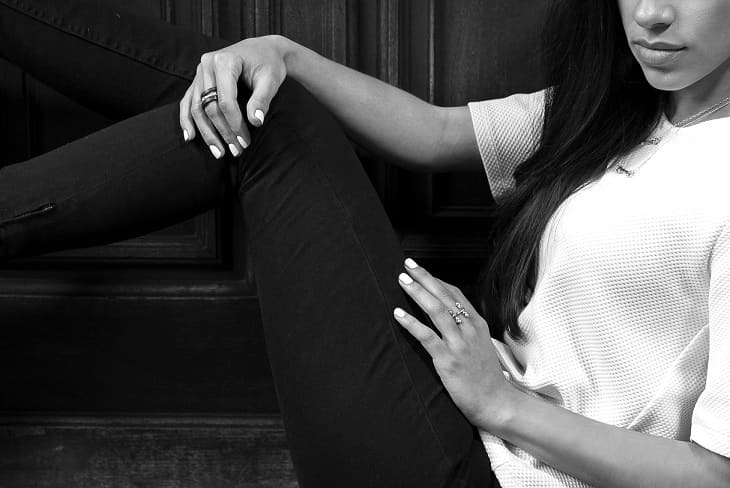 What have been the highest and lowest points on your journey so far?
Kathleen: The highest point is very tough to choose… We've been very fortunate to be jumping from strength to strength and I'm lucky to be able to work with my mum. We know each other very well and it's someone that I can speak frankly with (I can be awfully blunt) but the two standout moments for me are our first blogger collaboration with The Fashion Fraction & our first yes from a stockist, you guys, at Wolf & Badger!
 These two moments really stand out, as they validated what Esther & I have been working towards with the LYB collection and were huge breaks for Li.
The lowest point? So far I think we've been very lucky (touch wood haha) but for me the hardest thing to over come is that little voice of doubt. It can be hard to just block it out and power through when you're struggling with where to go next and how to get there.
Esther:  My highest point is working together with Kathleen. It's something I never thought we would do. Working on a professional basis, merging clients and ideas is something quite new… Being able to do things with someone by my side who pushes me and having someone to share the experience of doing trade shows or to bounce ideas off is really great.
The lowest point I think has to be those little moments of panic. After you've ordered a lot of stock or got overly excited by a new stone and you realize how much work is ahead of you... It can be a little daunting.
What is your greatest fear?
Kathleen: Having to go back to work for someone else!! I've always been quite independent and having put my heart and soul into Li, one of my biggest fears would be closing it down.  I really want to grow Li into the company I know it can be and am working very hard to bring that dream into fruition.
Esther: I'm actually not afraid of things. I'm not afraid of failure or making a mistake. There's always another way of doing it or another way of looking at things but not growing would be tough.
How would you describe your customer base?
Kathleen: Fashionable, hard working and a discerning jewelry lover. Our clients are the type of people who will just as easily wear their new ring, earrings or bracelet with a plain white tee and jeans as a suit or evening dress. They are down to earth but appreciative of the craftsmanship and materials used to create their piece of jewelry.
Esther: Loyal. I've been working with my clients for years. They are my dear friends. I've made pieces for them, reinvented the pieces for them when they wanted a new look and have designed their children's engagement/wedding rings.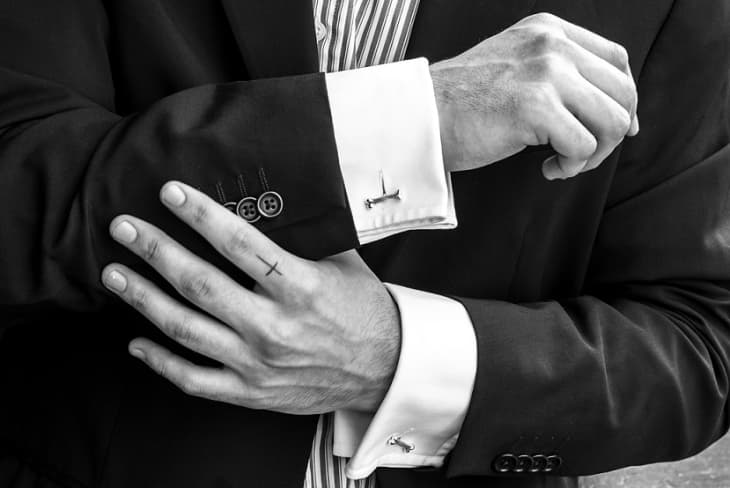 What are the morals you run your brand by? 
Real materials: Our pieces are made from Sterling silver or 18ct gold. We work with natural untreated stones, adore baroque pearls and love to experiment with new materials. Our designs and pieces represent who we are and the beautiful materials they are created from.
We don't design, make or sell anything one of us wouldn't wear. Although we have similar tastes, we don't always agree but at least one of us is wearing it.
Nothing leaves our workshop until we can say that we would happily buy it back. 
We don't want our customers to just wear a piece, we want that piece to be something they adore. For us, no piece is finished until the customer loves it just as much as we do.
Who is your mentor?
Kathleen: I've been very lucky to have a number of strong figures in my life. I'm really close to my family and I think each of them have helped to shape the person I am today and inspired me to always aim that little bit higher.
My mum and dad have always worked from home and from a very young age encouraged us to question the world around us and included my brothers and I in their work. Whether it was asking our opinions on a design or a trade, my parents always made us feel that what we said mattered and I think it really helped my brothers and I to build a sense of who we are and to know what we wanted from our lives at a very young age.
Esther: During my apprenticeship I met a designer called Mrs Albertini. She wasn't able to create the jewelry she designed herself but always told me that if you can visualize the way it should look, you can always make it. It's something that has stuck with me as well as the appreciation for good craftsmanship.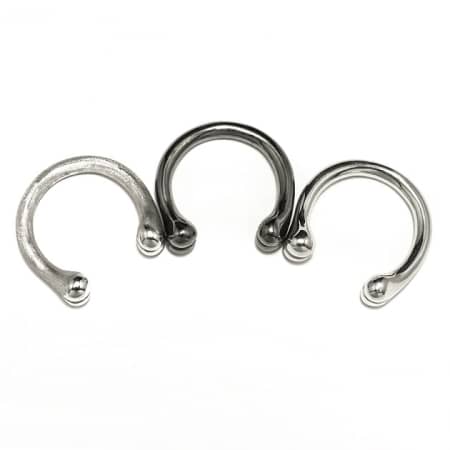 What inspires you?
Kathleen: People's stories, exploring new places and coming across ideas or things that make me stop and think.
Esther: I've always loved jewelry and fashion from a very young age. My mum was always into clothes... I can remember as a child walking down Bahnhofstrasse (the main shopping street in Zurich) going from window to window looking at the new pieces. The way a dress could be completely transformed by a pair of ornate earrings is something that really stuck with me.
What building holds the most sentiment for you?
Esther: I grew up in Lausanne, Switzerland and always wanted to stay up late to hear the bells toll from midnight onwards on the hour, every hour, from the top of the Cathedral. The bell ringer would shout the time from one bell tower to the next. It was something out of "The Hunchback of Notre Dame". 
Kathleen:  Our old home on the canals in Mandurah, Western Australia. As a child we moved around a lot, jumping from school to school. I think on last count my brothers and I moved seventeen times with five of those moves being intercontinental before I left for university (the struggles of a third culture kid hahaha).
My parents designed and built the Mandurah house from scratch. We'd spend hours after school climbing the scaffolding and playing hide and seek amongst the rubble whilst my parents finalized this or that. By the time we moved in, we knew every inch of the place and for the first time, it truly felt like we had somewhere we could call home. Three years later, we moved to Northern Ireland to get to know the Irish side of the McFarlane clan, but I think the whole family still has very fond memories of the house and the time we spent there.
What book changed your life?
Kathleen: "The Faraway Tree" by Enid Blyton. It was one of the first books that really caught my imagination as a child and started my love affair with reading.
Esther: "Behind Numerology" by Shirley Blackwell Lawrence. It changed my perspective on the world around me and helped to teach me to just take people as they are and live life to the full.   
What is your most treasured possession?
Esther: Most treasured possession? My husband and kids! If it has to be an object, it would have to be my watch.  It was something that I really wanted and represents a big milestone for me (it was a 50th birthday gift).
Kathleen: I have to agree with Esther. Family trumps everything but if it has to be a thing, I'd have to be an old ornate key I have from my great grandmother's writing desk.  The desk is a beautiful old antique but over the years the lock wore out, so this beautiful key was rendered useless. I simply adored it and when my mum suggested wearing it on a chain… Well the idea stuck. I like the endless possibilities the key holds and the feeling that it connects me to my past.
What motto do you live your life by?
Esther: "Qui veut, peut" translates as "Who wants, can". It was my father's family motto.
Kathleen: "Dreams don't work unless you do". I really believe that if you truly want something you've got to get out there and work for it.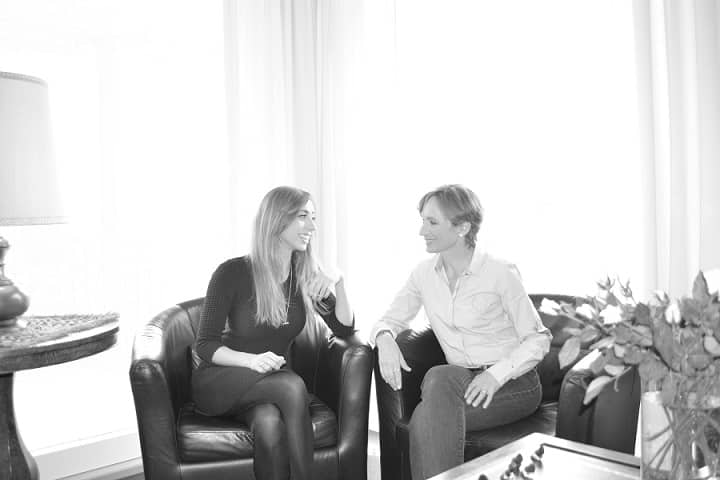 How do you keep your body and mind healthy?
Esther: Healthy food, visualization… Working for me is when I am able to clear my mind. It's like a trance or a meditation. If I am unable to work, I'm not happy. I walk everyday… I'm always busy! I'm not very good at sitting still.
Kathleen: For me, it's ignoring the world. Sometimes just switching off your phone and escaping from it all with friends or curling up and watching a movie is all you really need to recharge the batteries. 
Where do you see the brand in five years?
Esther:  I see Li having a broader range of pieces with a constant turnover and a growing customer base.
Kathleen: I'm working towards us having our headquarters in a little white washed loft apartment in the center of Zurich. With an open plan greeting/meeting area leading onto a small office for me, a private work area for Esther (where she can work on the pieces that capture her imagination) and another open plan working space filled with a couple of work benches and a few young, talented goldsmiths working on our latest collection. I'd like to see our pieces in boutiques across the world and be able to travel and learn more about where our materials are sourced from and by who. For me, the vision is very clear… Like I mentioned above "Dreams don't work unless you do"! 
What drew you to Wolf & Badger?
Kathleen: It's reputation for being an incredible incubator and supporter of new designer talent. The team has been so encouraging and supportive of our vision and are always there to answer any of our questions or push us when we need a little bit of encouragement. We would really recommend anyone starting out in the designer sphere to consider teaming up with this incredible team. We feel so lucky to be apart of it all and can't wait to see what this year has in store.
Esther: We really admire the other designers that they stock and their eye for emerging talent. There are a lot of pieces that we have an eye on and look forward to owning one day.
What one thing would make your life better?
Kathleen: A bottomless teacup!! Haha I'm a teaholic and go through a ridiculous amount of tea a day. Can you imagine?? A constantly hot never-ending supply of tea…. Heaven!
Esther: Seeing more people wearing our jewelry. There's no better feeling then knowing that one of your creations is making someone happy. It's very satisfying.