Claire Howeson took up millinery as a hobby years ago and completely fell in love with it. "I love the way that someone looks and behaves when they put on a hat that they feel great in - it's really empowering".
The more she learnt about the industry the more it struck her that hats as an everyday accessory deserved more attention...they're beautiful and practical, what's not to love?! Claire left behind her City career to pursue the dream and launched Penmayne of London.
What were you doing before launching Penmayne?
Bizarrely, I began my career as a solicitor in the City; just a little bit different from what I am doing now. It was great training but I always wanted to run my own creative business. In early 2013, I took the leap of faith into the world of fashion; I worked with two brilliant milliners; Edwina Ibbotson and Noel Stewart, and did a course at Kensington and Chelsea Millinery College before launching Penmayne of London at the end of 2013.
What inspired your collection?
I wanted to design a collection which is classic and wearable whilst being fresh, beautiful and full of little details which make all the difference. I've worked with very simple elegant lines and subtle combinations of color and texture throughout the collection to achieve this. We seem to have a new favourite hat in the studio every day, we just can't quite decide which one we love the most!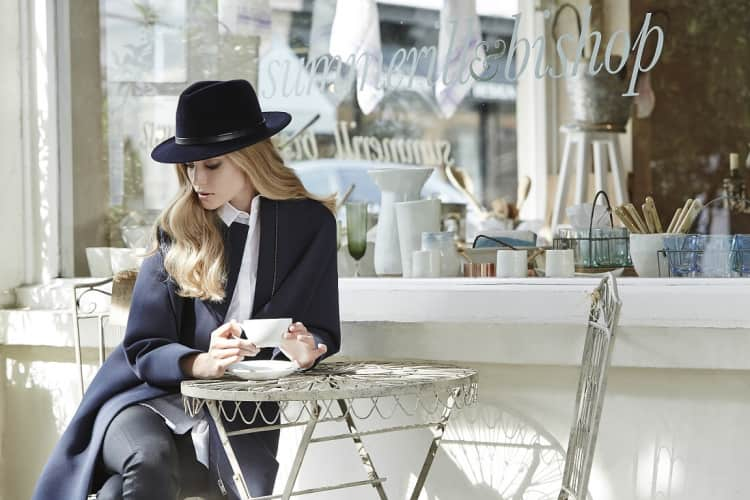 Where do you source your materials?
We source our materials within the UK as far possible and also source sustainably where possible. For example, we source our feathers from local farms in the UK where they would otherwise go to waste. We source our fur felts from the Czech Republic as they are the best producers in the world.
What have been the highest and lowest points on your journey so far?
Penmayne of London is stocked in Harrods this season; I am so proud to be able to say that and it is definitely the highlight so far. Closely followed by the amazing help and support from family and friends over the last year - my mum was making linings 3 days a week at one point! Sourcing materials and production are the hardest parts; receiving a delivery of 50 felts which were completely the wrong color was a pretty low moment...but I've learnt that it's all about picking yourself up and carrying on with a smile on your face.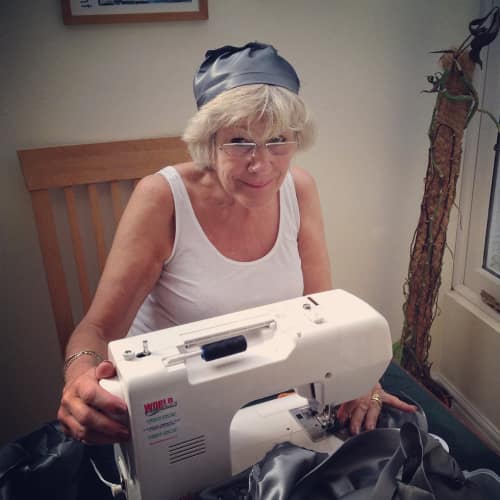 How would you describe your customer base?
It's really wide and varied – one day our customer will be a young London fashion student and the next it will be an elderly lady who lives in the countryside. I love that about our product, it's really classic so it appeals to lots of different markets.
Who is the best person you've seen wearing your designs?
The gorgeous Eliza Doolittle wore one of our fedoras last season– that was pretty awesome. Naturally she looked amazing in it!
What is your biggest fear?
I gave up a great professional career to follow my dream and that's quite scary sometimes. That said, I absolutely love doing what I do now and wouldn't change anything (other than maybe some more holidays).
What morals do you run your brand by?
Great quality products and great customer service, every time.
What is your most treasured possession?
My home.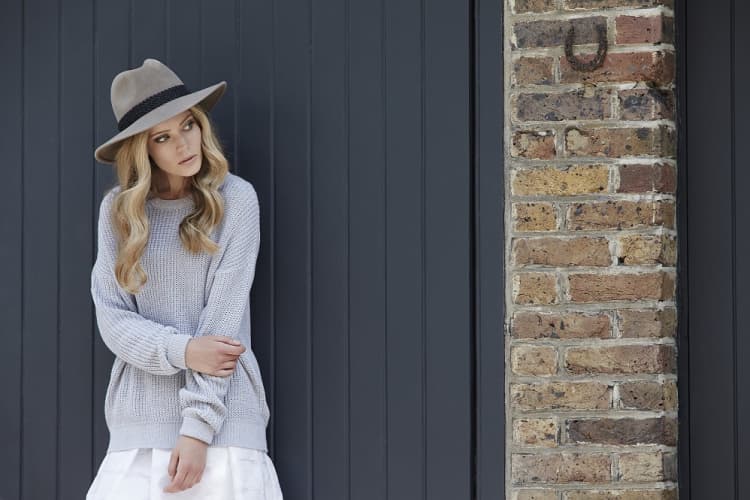 What motto do you live your life by?
Be kind, be gracious, be brave and work hard. And laugh.
What drew you to Wolf & Badger?
Wolf & Badger is a fantastic platform for brands like us. I love the concept and they have such a great following. We started selling in the Notting Hill shop just 3 months after we launched and it has been the most amazing stepping stone into the fashion world.
What are the next steps for Penmayne of London?
We've just launched an online store and we are now looking to increase our stockists in the UK and internationally. And there may be some exciting collaborations coming up too...watch this space!