What: Grub Pop-Up
Where:The Hothouse, Martello Street, E8 3QW London Fields
High upon a rooftop in Hackney on a blustery April evening, a new food concept swept across London - edible insects. The Grub pop-up restaurant returned for a second time last Friday as more foodies jumped at the opportunity to sample the delicacy. Founded by two guys on a mission to turn insects into a food source in the UK, Grub creates flavoursome dishes to turn even the most sceptical of punters into avid insect eaters, as well spreading the word about the nutritional benefits of these creepy crawlies.
Upon arrival we were whisked up 3 flights of stairs to the rooftop of Hothouse, London Fields and greeted by Shami Radia, one of the founders of Grub.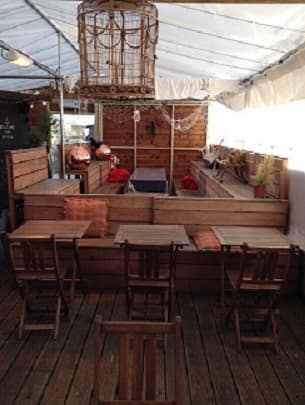 Hothouse Rooftop
The 6 course menu was inspired by traditional Thai cuisine, developed by resident Grub chef Seb Holmes (of the Begging Bowl) with each dish containing insects.
Crunchy soy crickets were up first, a snack not too dissimilar from the well-loved peanut. Tempura grasshoppers, noodles with buffalo worm and wormy rice cakes were some more of the dishes on offer, cleverly infused and crafted together to combine the insects with some of our more familiar foods.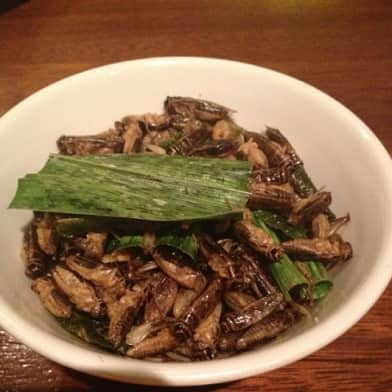 Soy Crickets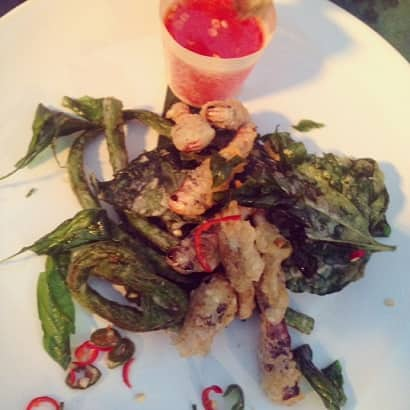 Tempura grasshoppers
The guys behind Grub had clearly saved the most daring of dishes until last with the caramel chimp sticks; a chopstick with crickets and buffalo worms, proving just how versatile insects are be they in a starter, main or dessert.
Although this was a one night only event we are likely to be seeing a lot more from Grub in the future. You can purchase some insects from their website, along with the recipes to recreate some of the dishes. Would you dare to eat bugs?
Words: Emma Foreman