No, I'm afraid this review is not on the infamous takeaway from the Channel 4 show. Rather, the new restaurant from the highly popular Soho House group. Chicken Shop has been providing customers with classic rotisserie chicken for 2 years, but until last month East London had been left with the cold shoulder. I have previously visited the Kentish Town restaurant, but was excited to finally see one open on my side of town, in Whitechapel.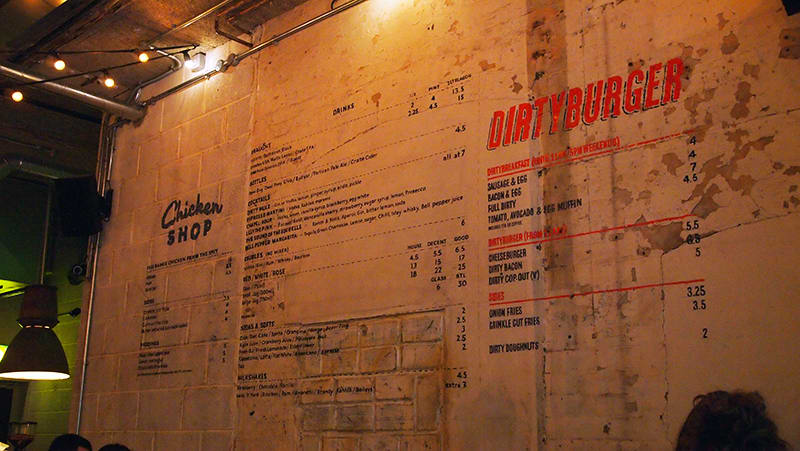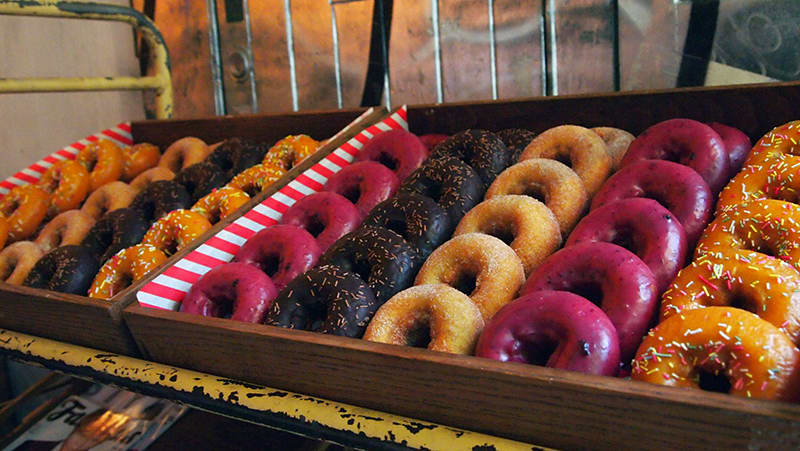 You will also find Dirty Burger (offering mouth watering burgers and sugary sweet donuts) nestled inside the same restaurant, something which isn't available in the Kentish Town and Tooting locations. This is a smart move on Chicken Shop's part. If the past few years have proven anything, it's that East London loves burgers. It's also helpful if some of your party don't like chicken, or vice versa.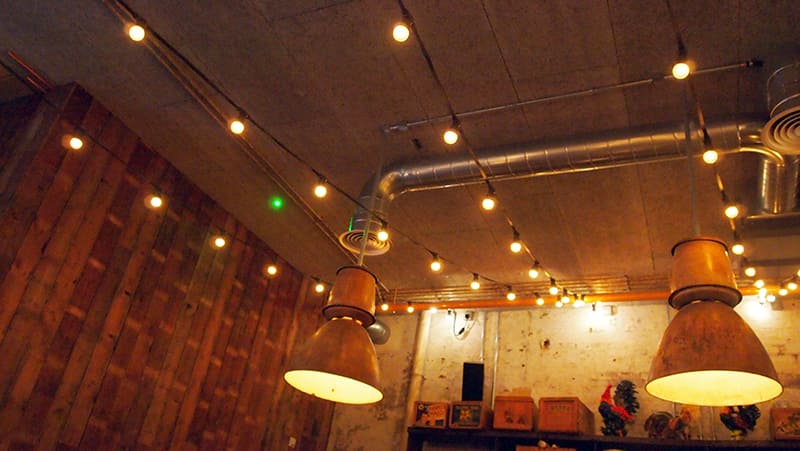 I arrived on a Sunday evening with a group of 5 and we were seen to immediately. We were seated outside as we ordered drinks (the "good" white wine). If the weather permits (and so does your mood) you can actually eat outside, however the streets of Whitechapel are not the most picturesque, so we chose to sit inside. Chicken shop have obviously done their research because the restaurant feels distinctly East London. Housed inside what I can only imagine used to be a garage, are rows of tables and fairy lights – very shabby chic. We were seated pretty quickly, by an enthusiastic waitress who explained the concept to those who hadn't been before.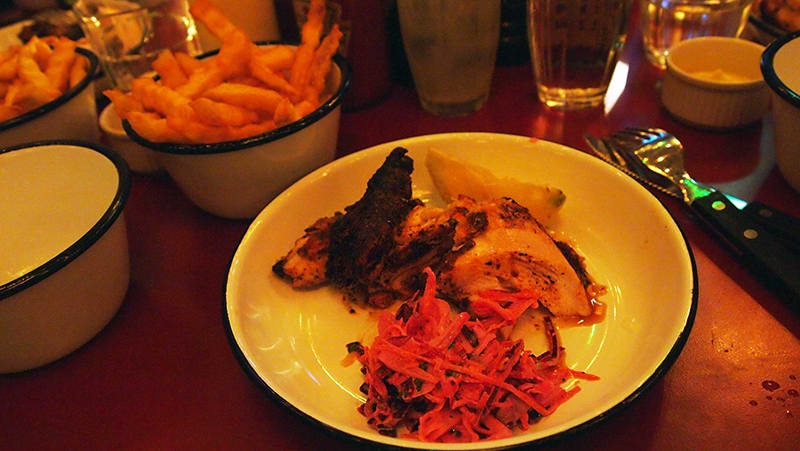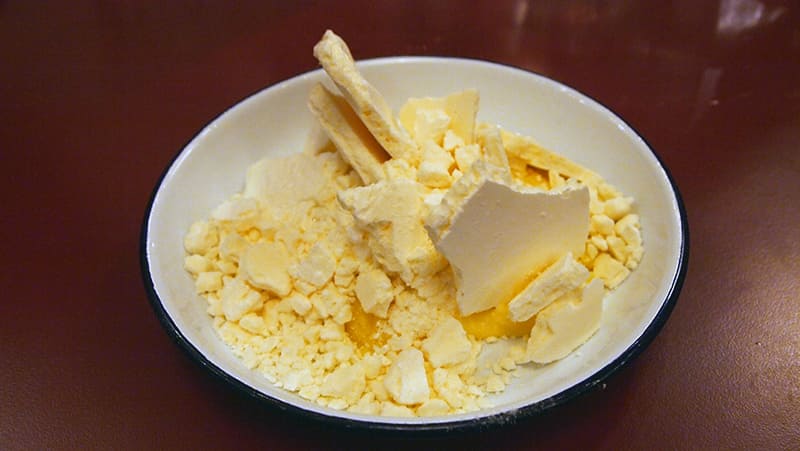 As with the other Chicken Shop restaurants, the menu is simple; your choice of quarter, half or whole chicken, with optional sides. We all went for a quarter chicken, with some sides of fries, coleslaw and corn on the cob. As the menu is so small, the food arrives pretty quickly. When it arrived we were asked who would like breast or thigh, which makes for a nice change, as some of the people in our party had personal preferences. Our sides arrived shortly after and it soon became difficult to find space for everything. I hadn't been to Chicken Shop in over a year, but the chicken was still as moist and delicious as I remembered it. The original sauces on the table make for a good accompaniment, but aren't for those with a dislike of spice. Even though the chicken is incredibly tasty, for me the sides make the meal. The coleslaw is tangy and light, the corn is buttery sweet, and the fries are cooked to perfection. Put all of these together and you have a no-frills comfort food feast on your hands. If you have room for dessert, the apple pie has become famous via word of mouth. However I personally prefer the zesty lemon meringue.
Chicken Shop always offers up quality food for affordable prices, making it a great place to go for most occasions. There's a very chilled atmosphere about the Whitechapel restaurant and my experience was almost as delightful as the food itself. The staff are energetic, friendly and also a great laugh. Now that there's an East London location I will be back much sooner, and I'll also be recommending it to friends, family, and anyone who will listen. Even writing this review has me hungry for more. I can almost taste it.