East London is a mecca for coffee shops so you might be a little surprised to happen upon The Hawkhurst Vault; a tea-room nestled at the end of Brick Lane. First impressions would have you wondering whether you've travelled back in time, thanks to the eclectic furniture and perfectly groomed owners; James and Theo.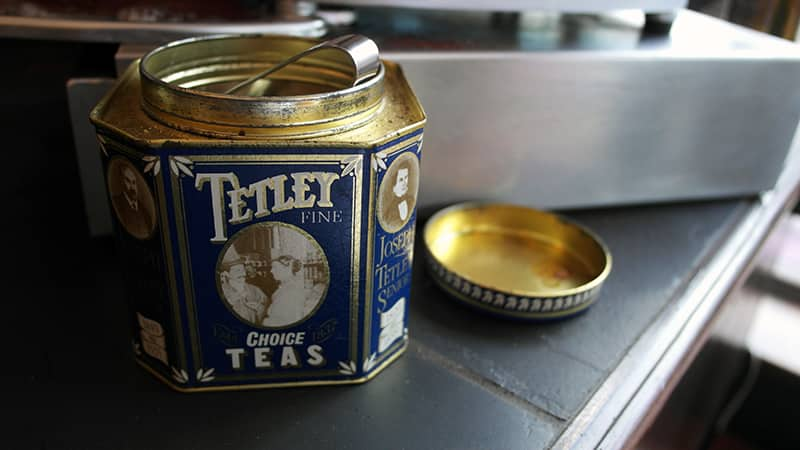 I arrived on a weekday afternoon with a friend, and we were quickly greeted by a warm smile and the cool sounds of The Rolling Stones. The large counter is undoubtedly the star of the cafe, lined with cakes from Victoria Yum, a vintage record player and a very modern coffee machine. Yes, they do also offer coffee, for those who really can't do without it. As we stared at the menu of 17 fine teas it all seemed rather daunting, but thankfully our host offered to talk us through the different types. It was here that I began to realise just how dedicated the owners are. We were given some tea leaves to smell, and were talked through the different properties of each tea. Whilst we sniffed and pondered, we were promised that these teas are not the type to smell better than they taste. Something which I would later find out to be very true indeed. Amongst the different varieties of tea (which includes white, black, fruit and green, amongst others) I finally chose the Dragon Well green tea, whilst my friend went for Assam (black tea).
We took a seat on a comfortably low sofa as we waited for our pots of tea. Once it arrived we were handed egg timers, to make sure that our tea was perfectly brewed. We were told that each tea has an optimum temperature and brewing time. My friend's Assam needed to be left for a specific amount of time and then removed from the water, whereas mine was best brewed at 75-80c. Preparing tea is just as complicated as coffee, if not more so. Therefore to find someone who knows what they're doing is pretty amazing, and these guys have learnt everything there is to know about tea.
My green tea was deliciously refreshing, and I can't even remember how long we sat talking to James and Theo. I do know that I emptied my teapot of 4-5 cups though. My friend also enjoyed her Assam, and said she would be back for more. The fresh Victoria Yum cakes on sale (gluten-free options are available) are beyond delicious – the chocolate peanut butter brownie is a must try – and compliment the teas on offer perfectly.
Lounging with a good cup of tea, and a piece of cake is the ultimate British past-time, and The Hawkhurst Vault have managed to encapsulate it perfectly. Prices are reasonable, with a pot of tea and a slice of cake coming in at £5-7. Some of the more decadent teas can be pricey, but there are plenty of options for every palate, with prices starting around £2 a pot. The surroundings are friendly and relaxed, making it the perfect place to visit with friends, your partner or to just chill out by yourself. The tea room have also started hosting shows at weekends, featuring local music artists. So make sure to keep an eye on their chalkboard for witty tea related one-liners, and news on up-coming events. I'll definitely be heading back for a good brew.
Hawkhurst Vault, 240 Brick Lane, E2 7EB