Since a rather confusing time in Japan some years ago, I'd been craving 'ramen': a delicious noodle soup usually made with slow-cooked pork and served in such a way as to make not slurping it a near impossibility. For many years the best ramen I could find was in the ubiquitous Wagamama's, a chain restaurant with an adequate albeit somewhat tasteless version of this classic Japanese dish. So this week it was with great pleasure that we headed down to Bone Daddies in Soho.


Bone Daddies is one of several new ramen bars to hit the London restaurant scene in recent months and the one we had heard to be the best of the lot. So, nipping down a Soho alley better known for uh – other things – we found this teeny ramen bar tucked away on the slightly sleazy Peter Street. Seated surprisingly quickly, we eyed up globe artichokes and soft-shell crab on other tables as we ordered some Asahi beers and perused the brief menu.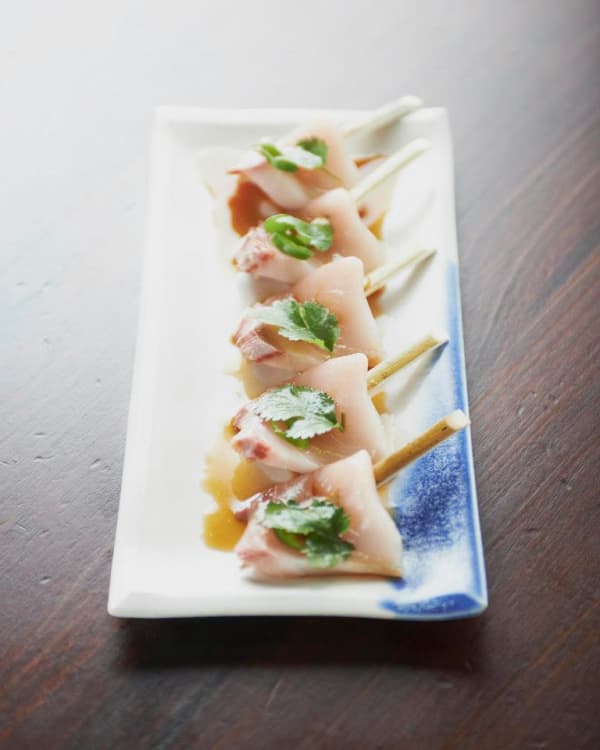 After much deliberation, we started with some perfectly cooked edamame, some little morsels of lightly-battered fried chicken - which ended up not really being to my taste - and a really rather tasty yellowtail sashimi. All very pleasing, although next time I would try the soft-shell crab which also looked fantastic.
These little dishes eased us into the main event, a stunning dish of tonkotsu ramen. This huge bowl comprised '20 hour' pork broth, slow cooked pork, noodles and various other toppings notably including a perfectly soft-boiled egg. I was very impressed with the depth of flavours and the beautiful texture of the pork, although my dining companion found it a little too fatty. Other varieties of ramen were also available including delicious sounding chicken based broths and each ramen could be customised to suit personal taste, including the slightly perplexing optional addition of a pipette of pork fat. Something to head back for.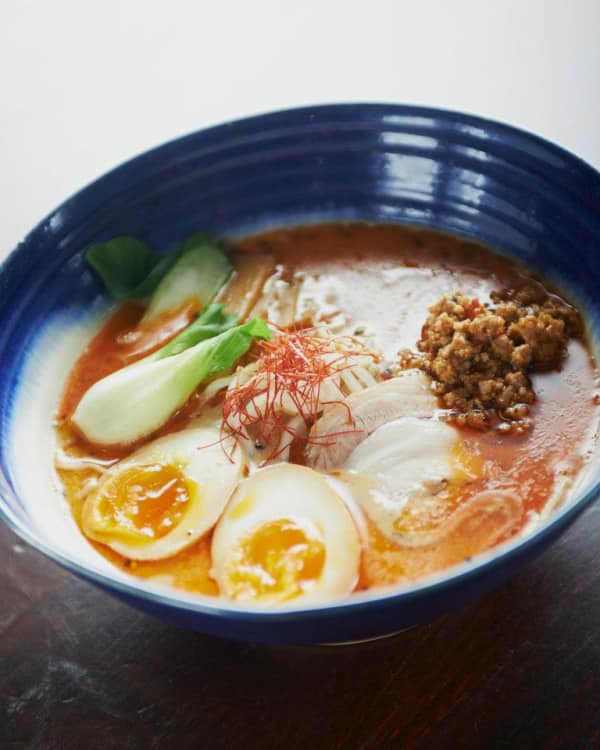 So, all in all, a fantastic and great value meal is to be had at Bone Daddies. The bill for two barely came to £40 and we were both completely stuffed. I will be certainly heading back.
In other news, and following another London gastro trend for ceviche, we also visited the new Peruvian restaurant from Arjun Waney of Zuma, La Petite Maison and Arts Club fame this week - Coya. My one sentence review? Fantastic food, fantastic service, but with a price-tag to match – a definite must-visit, but only if you're feeling flush.
Coya is situated at 118 Picadilly, Mayfair, London W1J 7NW
Visit www.coyarestaurant.com
Bone Daddies is at 30-31 Peter Street, Soho, London W1F0AR
Visit bonedaddiesramen.com or on Twitter @bonedaddiesRbar