On Saturday 4th of July, Hyde Park became the stomping ground for indie rockers The Libertines as part of the Barclay Card British Summer Time events. The Libertines created a mixture of lad rock anthems and whimsical romantic ballads resulting in a wide fan base reflected by the 60,000 strong crowd.
The Libertines, in particular Mr. Peter Doherty, are notorious for their unpredictability and raucous behavior, however on this occasion it was the band themselves begging the crowd to calm down and take it easy. Barely two songs into the set during "Boys In The Band" the band were halted mid song with serious concerns of crowd crushing. Medical officers and security staff had to pull fans out as band members pointed them in the direction of people they were worried had passed out. In a surreal turn of events it was bad boy Pete Doherty urged fans to move back, drummer Gary Powell preached that we all need to look after each other as the crowd are the reason they are there to perform at such a venue.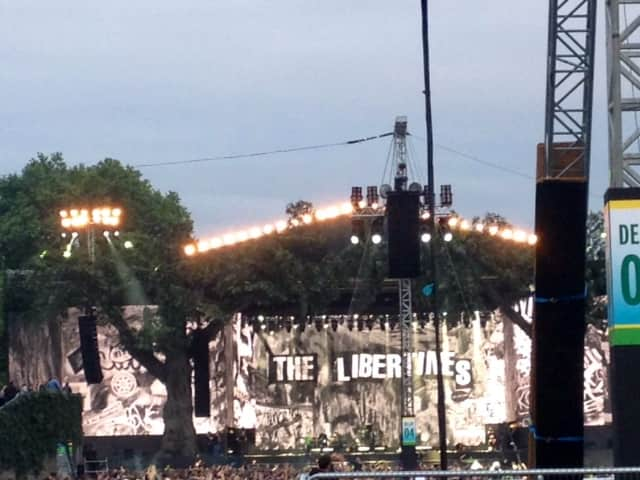 Unfortunately there were more interruptions. Libertine Carl Barat was only a few chords into the sweet acoustic song "France" when he was suddenly cut short due to fans climbing the Delay Towers whilst a mixture of the crowd jeered or booed. The headlines soon followed focusing on the chaos of the gig, rather then the pure patriotism and optimism both The Libertines and their fans posses.
Few bands and gigs produce such pride in Britain as The Libertines do, Pete Doherty told the crowd how he wanted to drive his camper van on stage and drape union jacks all over it. The emotion pouring from the stage and from their fans alike is intoxicating. The crowd cheer as the joint front men Pete and Carl share a microphone whilst delivering their lyrics.
Fans were decked in British fashion labels referencing styles evoked from the 'Madchester' scenes, the sixties mods, Sex Pistols punk fashion and of course some fans took inspiration from The Libertines with red military jackets, tight jeans and union jack scarves tied round their wrists.
It is a shame the end result was interpreted as chaos instead of focusing on the boyish charm and friendship between band members playing for the first time on home turf in nearly four years. The Libertines have announced autumn gig dates at London's Alexandra Palace where patriotism, live on in the Albion ship they have set sail.
Taking inspiration from The Libertines, we have created a list of our favourite picks that would be perfect to wear to a Libertines gig.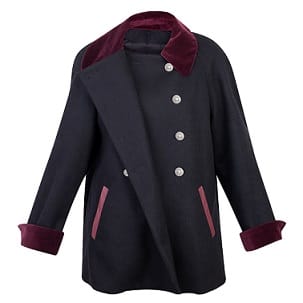 EMMIE MCCOURTS: Kat Jacket £675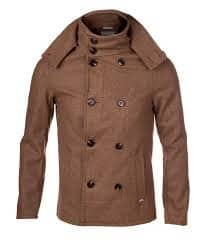 PEREGRINE: Bromley Jacket £249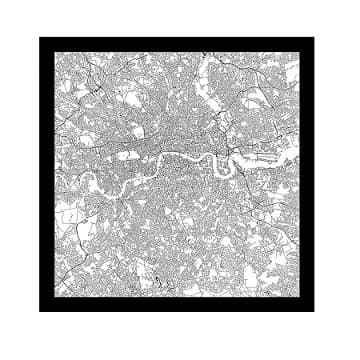 BENJAMIN ANTZ-RECALT: London Printed Scarf £144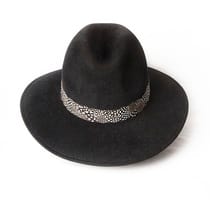 PENMAYNE OF LONDON: Willow Fedora £289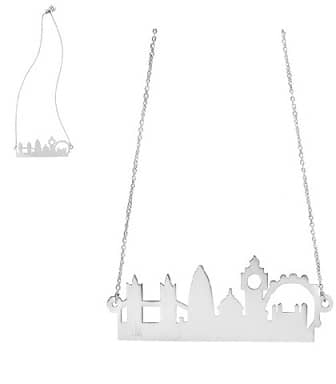 MONA MARA: London Skyline Necklace £108
These products are all available online at Wolf & Badger.