A new year, a new bunch of resolutions... and somewhere in that list is the blog. We really enjoy sharing with you what is going on at Wolf & Badger and the blog certainly has more potential for development.
Connecting categories with weekdays hopefully will keep me on my toes. So, Music Monday it is!
This Monday is dedicated to Darwin Deez's Radar Detector for three reasons:
1) The song instantly creates a positive vibe and awakes a crave for the summer-festival feel.
2) The video is so creative and cute, I could watch it all day long.
If anyone knows how to make the panoramic camera, please get in touch! We promise to share the results with you.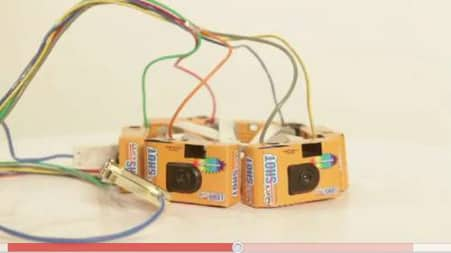 3) Ever since Cellina told me how much she likes the bright yellow jumper worn by Darwin, I wish I could put her and Emma into a pink and orange Vee from Huxley and incite them to a dance-off! The best Darwin dance-move impression wins!