For our Music Monday this week, Lora Nikolaev, Gene style's designer, has done a little personal selection of the music which inspires her work. So, here's an eclectic playlist for you to find the song to fit your mood, or alternatively a song for each day of the week...! We hope you find some inspiration.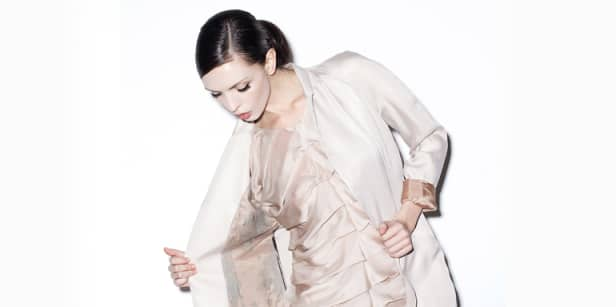 Luca C & Brigante feat. Róisín Murphy, FLASH OF LIGHT (SOLOMUN MIX). I've always liked Roisin Murphy. But this one is just an amazing mix featuring her... I just love female vocals over clean beat, I find it very inspirational.
http://youtu.be/yoCYeaxXDEw
Chris Malinchak, SO GOOD TO ME. I heard this while driving on a rainy day. It was a Pete Thong selection on a radio show. Loved it right away. The soft sound and minimal beat... I can listen to this on repeat for a full day.
http://www.youtube.com/watch?v=4rzIyXDPQew&feature=share&list=PLt6lf3gHxMHPp02ARvZpXWRSvUk0aItea
Crazy P, BEATBOX. I have a long story with this song, but long story short: I love Danielle and Crazy P sound. The energy they put into music is just beyond words. In this particular song I am just losing sense of time and this makes me free of frames and limits.
http://youtu.be/8X0FzQ7i0Kg
Alicia Keys, BRAND NEW ME. I've always loved Alicia and to be honest, I've done a lot of clothing listening to her music. I love that she always has this ability to tell you personal things through her music. And this song tells me a lot about my personal shift at the moment.
http://youtu.be/wOSv1TIa58M
Coldplay, CHARLIE BROWN. Coldplay ...They are my best walking friend. I clear my mind with lots of their music, but this song went through my Itunes at a certain moment. I love this song.
http://www.youtube.com/watch?v=zTFBJgnNgU4&feature=share&list=PLt6lf3gHxMHNhO48an8Y08LKiF4cFW_WB