This week's Music Monday is dedicated to girl power and no, we are not talking about the first girl-band success on the X Factor.
We'd rather like to introduce you to Los Angeles based quartet Warpaint. Founded in 2004 by childhood friends Theresa Wayman, Emily Kokal and Jenny Lee Lindberg ( drummer Stella Mozgawa joined later on), Warpaint released their debut album "The Fool" through Rough Trade Records in 2010. They have been extensively touring the US and Europe (amongst others as the opening act for The xx) and have played various major festivals including Glastonbury, Reading and Leeds Festivals and Coachella.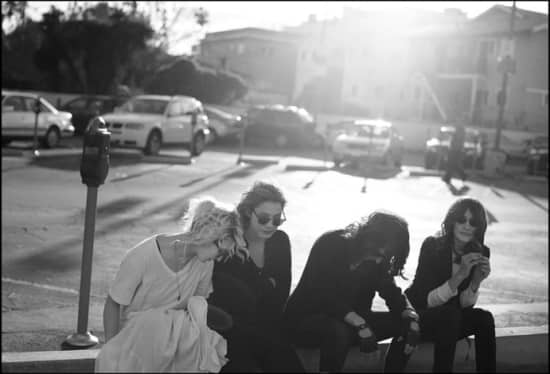 We're giving these girls extra brownie points not only for actually being a cool all girl band, but also for being given the seal of approval from LA legends Anthony Kedis and Flea from The Red Hot Chilli Peppers.
We can't help but be enchanted by the dream like quality of 'The Undertow' and just to highlight the fact that these girls can really sing, we're posting up an acoustic version of this song. We hope you'll join us in swinging your heads like an indie kid.
x Wolf & Badger