With the dramatic rise of online film services, cinemas have to up their game to keep audiences occupying the classic red chairs. Multiplex cinemas are clinging on to the appeal of the 3D movie experience and the effect of big action blockbusters on the big screen. Independent cinemas have gained a cult following and now offer some of the best cinematic experiences around. The independent cinemas offer cultural alternatives to the films plastered on the side of buses and often offer themed evening, dress codes, a well stocked bar and beautiful venues.
Curzon Cinemas
The Curzon is going above and beyond any expectations of the independent cinema. Their stylish cinemas are located in; Mayfair, Soho, Chelsea, Victoria and a HMV Curzon in Wimbledon. This independent cinema competes with multiplex cinemas and online film services with their own home cinema, events and the Curzon even produce their own films such as Le Weekend.
The Electric
This Notting Hill cinema is notorious for being comfy yet classy with cashmere blankets, footstools, double beds and leather armchairs. You can also order mini meals and drinks to have alongside an impeccable and varied choice of films.
http://www.electriccinema.co.uk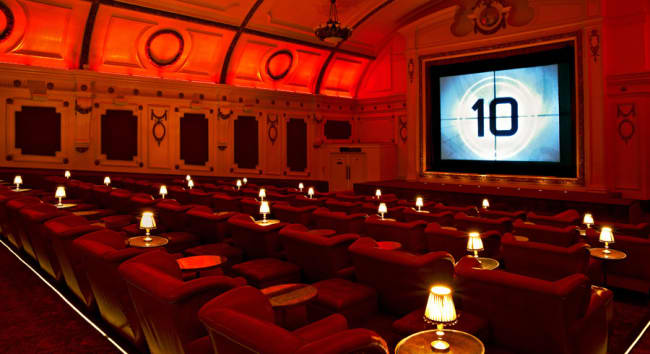 Prince Charles
Hidden away in China Town is the cheap and cheerful Prince Charles Cinema. With sing-along's, all night movie marathons, masked balls and pajama parties there is something for everyone in this quirky cinema.
http://www.princecharlescinema.com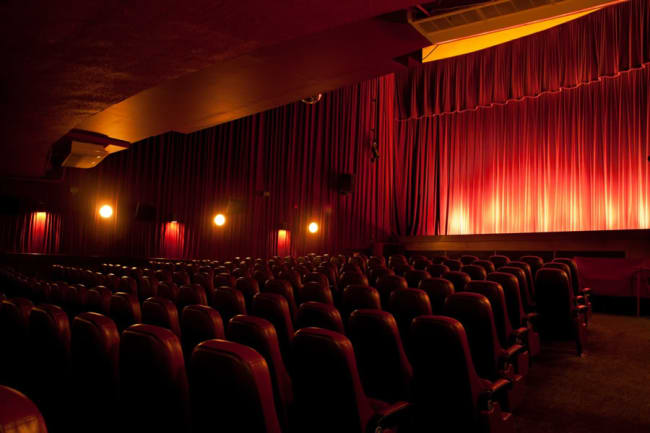 Screening Room At The Bulgari Hotel
The 47-seat cinema room located in the basement of luxury 5 star hotel The Bulgari. Offering advanced sound and picture quality with a film library of 200 new and classic films The Bulgari provides a truly glamorous cinema experience.
http://www.bulgarihotels.com/en-us/london/the-cinema/overview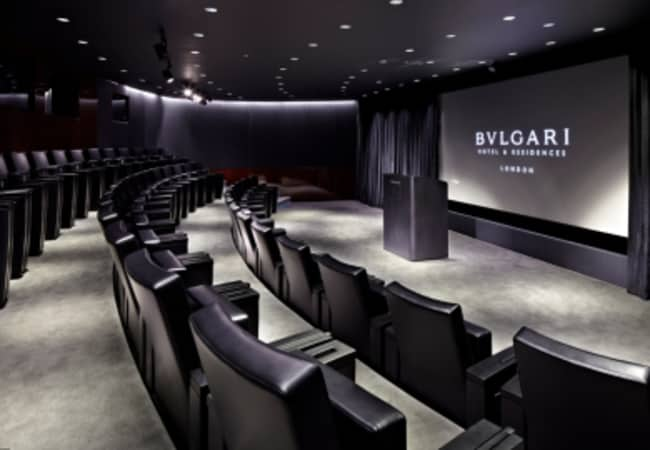 Phoenix Cinema
This 19th century cinema not only shows films but also is a location featured in many films such as Nowhere Boy and Interview With The Vampire. The Phoenix is also the chosen backdrop for many fashion photo shoots. The cinema shows a range of cultural films as well as workshops making the cinema praised by hard to impress film critic Mark Kermode.
http://www.phoenixcinema.co.uk

Images via http://www.curzoncinemas.com/images/pages/im_privatehire.jpg, http://www.electriccinema.co.uk/images/2012/interior2361.jpg, http://www.princecharlescinema.com/images/gallery/downstairs3.jpg, http://screeningroommap.com/cms/resources/cinema-meeting-set-up-med-w390h270.png, http://www.phoenixcinema.co.uk/wp-content/uploads/2010/03/Phoenix-auditorium-credit-Will-Martin-e1322061487660.jpg