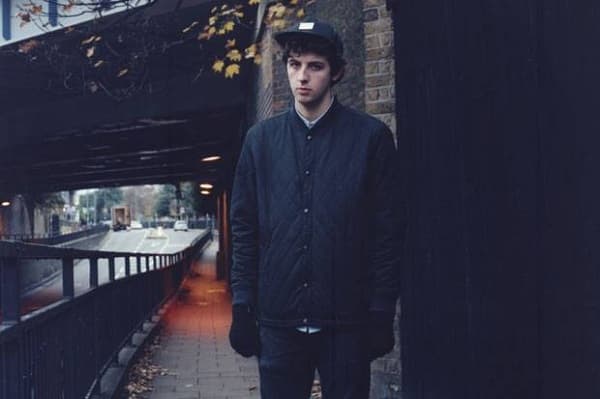 What: Jamie XX and Friends
Where: 29-32 The Oval, E2 9DY
When: Tonight
Why: Well firstly tickets are only £9. Secondly Jamie XX and friends will be the designated DJs and there will be VERY special guests which will naturally remain top secret until the night itself.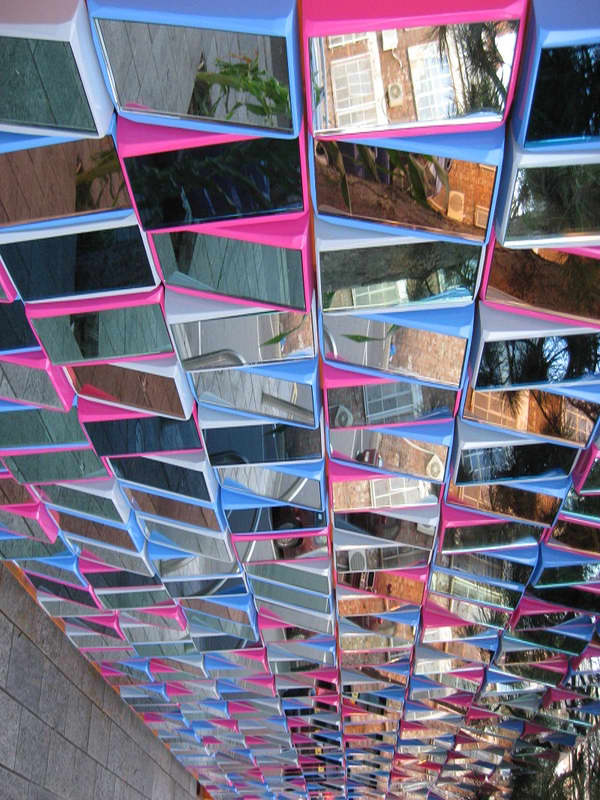 What: London Design Festival 2012
Where: All across London
When: 14th - 23rd September
Why: Over ten days in September, the London Design Festival will feature hundreds of events that take place across London, showcasing the city's pivotal role in global design. As Mayor Boris says "The London Design Festival is the most vivid possible proof that London is the hub of the creative industries in the world".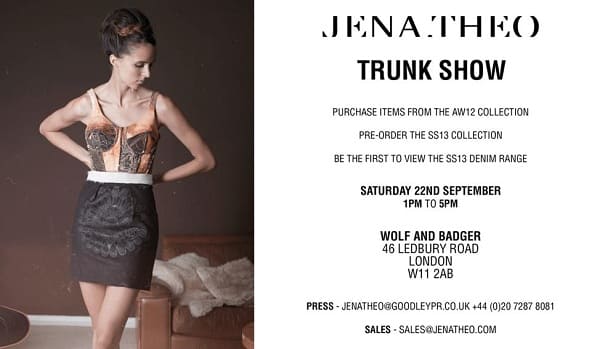 What: Jena Theo trunk show
Where: Wolf & Badger, 46 Ledbury Road W11 2AB
When: Saturday 22nd September
Why Jena Theo is comprised of design duo Jenny Holmes and Dimitris Theocharidis, they won the Fashion Fringe award in 2009. Their contrasting backgrounds and abstract approach to pattern cutting creates beautiful and unique collections which combine Dimitris' talent for intricate detail with Jenny's love for bold lines. An afternoon of browsing, shopping and meeting the designers - what could be more perfect!