The week is drawing to a close and it's time to put your party hats on. With three days to play with instead of the usual two, there's definitely time for a celebration. With so much on offer this weekend, don't let a single day go to waste.
#1-
What: Bluebird Brunch Launch
Where: 350 King's Road, London SW3 5UU
When: Sunday 4th May
Why: Bluebird in Chelsea are launching their brand new all day brunch party. If you want to while the day away whilst sipping bloody Mary's and Marmalade G+T's, trying out the juicy new brunch menu whilst listening to great DJ's spin their stuff, then Bluebird is the place to be.

#2-
What: Fairground
Where: 260-264 Kingsland Road, Haggerston, E8 4DG
When: Saturdays and Sundays
Why: Street Feast was one of the greatest success stories of last year, featuring food vendors from some of the greatest eateries in London. Fairground is the next big thing from them, set in a rundown building on the Kingsland Road. Spread over 3 floors, this festival style event contains a main bar and groove area with the Hot Natured DJ's bringing the beats. The second floor will be hosting workshops, talks and interviews with top industry people, and the top floor will contain all the edible goodness you could possibly wish for.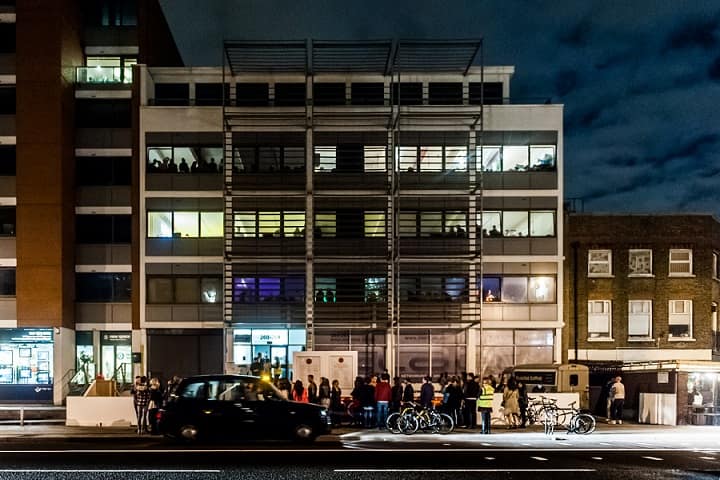 #3-
What: Flamingo Pier
Where: 7 Roach Road, E3 2PA
When: Fri 2nd May and first Friday of every month.
Why: Yet another brilliant floating adventure to come to Hackney Wick, involving cocktails, neon signs, tropical plants and street food. Launching today, the Counter Café pontoon and canal boat will include a foodie theme with cocktails to match, as well as craft beer from Crate Brewery and music from special guest DJ's.