Here are our top 3 recommendations for things to do this weekend in the city!
#1- EAT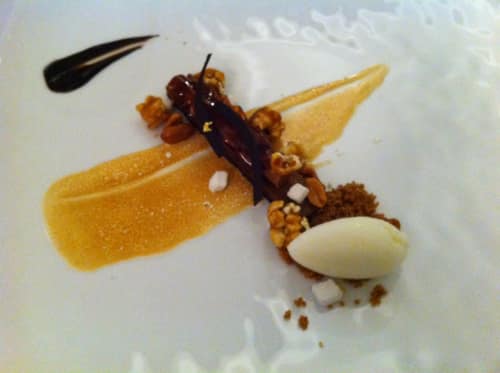 What: French Laundry
Where: Harrods
When: Lunch and dinner time, 1-10 October
Why: The American restaurant has been named the "Best Restaurant in the World" on two separate occasions. The highly anticipated pop-up version in Harrods sees world-renowned chef Thomas Keller introducing the 3 Michelin-starred menu to the UK for a short 10 days. The spaces have been fully booked, but you can take a chance on the waiting list and if you're lucky, you just might find yourself sitting down to dinner at possibly the most talked about experience this year! Get your dialling fingers ready, because the reservation line is only open for 2 hours each day.
As the photo suggests, we may or may not have already tasted for ourselves if it's the World's best restaurant!
http://frenchlaundry.harrods.com/reservations.html
#2- DRINK

What: London Cocktail Week
Where: Bars and speakeasies across town
When: Daily, 7-16 October
Why: Improve your knowledge of mixology and sample the best of what London has to offer! From Shoreditch to Notting Hill and Islington to Clapham, get in on tours and tastings to discover new locales and try something you wouldn't usually order. With this chill in the air, we'd like a nice martini to warm us up! Of course, Wolf & Badger encourages responsible drinking!
http://www.diffordsguide.com/london-cocktail-week
#3- LOOK FABULOUS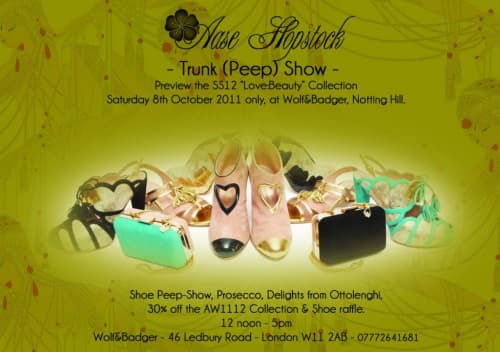 What: Aase Hopstock trunk show
Where: Wolf & Badger boutique
When: Saturday, 8 October from 12-5pm
Why: Great shoes are always in season, and Aase Hopstock's heels are no exception! Meet the designer this weekend as she shows off the Spring collection with a shoe 'peep-show' and exclusive discount on the current season. And if you haven't had enough to eat or drink already with our first 2 suggestions, there will be Prosecco and delicious Ottolenghi treats to satisfy your tummy! So treat your hard-working feet to a little rest, relaxation, and fabulous shoes!
https://www.facebook.com/wolfandbadger#!/event.php?eid=281823401836295
We hope you enjoy the weekend :)
X