From visiting our designers trunk shows to blowing your head off at Chilli Chilli Bang Bang, there is plenty to keep you occupied this weekend.
#1 –
What: Fraser Hamilton Trunk Show
Where: Wolf & Badger, 46 Ledbury Road, Notting Hill, W11 2AB
When: Saturday 10th May, 12pm-6pm
Why: Treat yourself to an exquisite piece of jewelry by Fraser Hamilton this weekend. Each piece starts off as a solid piece of wax, and is then cast in precious metals. Visit the Notting Hill store for drinks and 10% discount off the collection.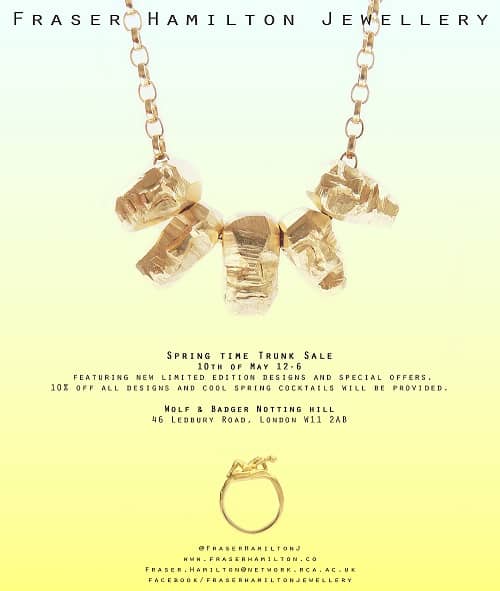 #2 –
What: Plum of London Trunk Show
Where: Wolf & Badger, 32 Dover Street, W1S 4NE
When: Saturday 10th May, 12pm-5pm
Why: It may be May already but the evenings still get a little chilly. Cover up in style with Plum of London knitwear, get 20% off the collection this Saturday.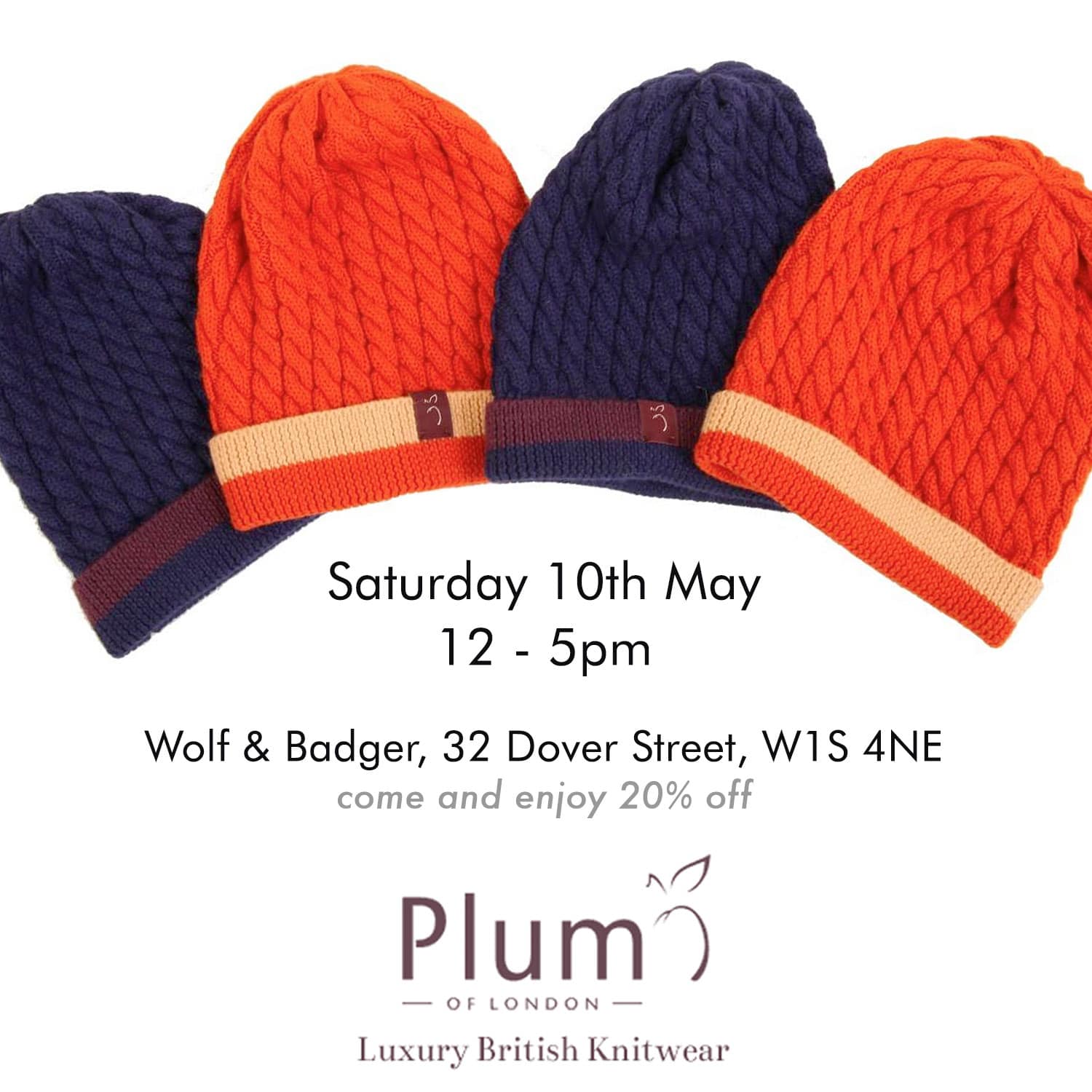 #3 –
What: Chilli Chilli Bang Bang
Where: Dalston Yard, E8 3DU
When: 9th and 10th May
Why: All hail the chilli pepper! Chilli Chilli Bang Bang is a two day festival celebrating the mighty chilli pepper, with fiery street food from around the world, chilli tequila cocktails and live entertainment. Tickets include 3 drinks and some hot sauce to get your tongues tingling.
Get your tickets here!