#1 - Bring on the color!
What: Holi One Festival
Where: Battersea Power Station, SW8 4NN
When: Saturday 3 August, 12:00
Why: Holi One is the latest arrival on London's improbably crowded ersatz Hindu festival scene. Why miss out on a karma-balancing opportunity to pelt your friends with coloured powder? Thousands of people, dressed in white, will come together to share in music, dance, performance art and visual stimulation. Revelers at the open-air festival will soon be covered in brilliant hues as the air is filled with the clouds of brightly coloured powder at a countdown,
every hour from 2pm. The festival will host a line-up of some of the biggest DJ's in the country.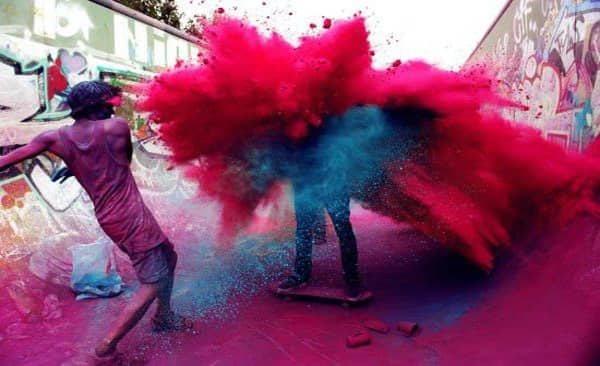 #2 - Pizza? Pizza!
What: Pizza Pilgrims
Where: 11 Dean Street, London
When: From 1st of August onward
Why: Treat yourself to a delicious, authentic pizza in the heart of Soho. Two brothers, who have traveled the world with their fantastic pizza, have finally settled down in London offering great food and atmosphere - the perfect combination for a summer weekend.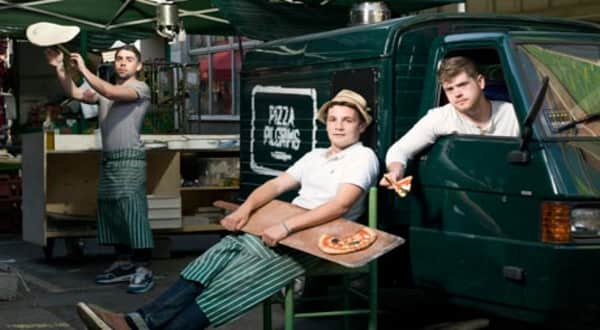 #3 - Roller Disco
What: Skate King's Cross
Where: King's Cross, N1C 4AA
When: Until 6th September
Why: Come for a spin at King's Cross' latest innovation, the Skate King's Cross roller rink. Family skating sessions are available throughout the day, while Fridays and Saturdays host Disco Nights with DJs, dancing and the whole bit. Onsite restaurant Disco Bistro meanwhile serves 'upmarket fast food creations' including - get this - rare breed meat burgers with pineapple bacon jam.