In a welcome change from the usual day to day hustle and bustle at the Wolf & Badger office, we were immersed in shooting the editorial images for our new e-commerce site – how exciting!
A much more hectic environment, the office has been overtaken by stylists, photographers and a truly stunning selection of models and we've been loving every minute of it.
Having been surrounded by beautiful people and equally beautiful designer pieces it's no surprise that our weekend plans have taken a more feminine direction. Inspired by a 'le femme' theme, this week we want to appeal especially to all our female blog followers.
Friday sees the start of the 10-day London Jazz Festival showcasing an un-missable mix of acts across a variety of venues such as the Barbican and the Royal Festival Hall as well as more intimate jazz clubs including the Ronnie Scott's and Vortex. What could be a more self-indulgent and relaxing way to wind-down from your working week than totally submerging yourself in this sensual genre of music!?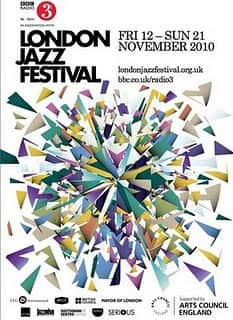 Find more information and tickets for the festival
here
.
This weekend's agenda should put you in the perfect mood to visit Sia Dimitriadi's trunk show being held in the boutique on Saturday from 12-6pm. Trust me, you really won't want to miss out on the chance to meet with this lovely designer and enjoy a delicious glass of champagne and tasty cupcakes– what more could a girl want!?
Her 'Tulle Skirt' in particular is an absolute show-stopper, boasting a classic a-line shape that transforms any woman into the perfect femme fatale.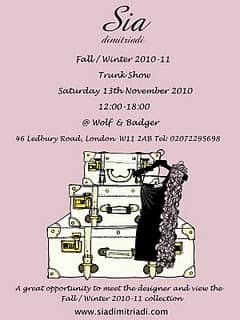 And to round up your weekend, venture down to the Barbican Art Gallery for the Future Beauty: 30 Years of Japanese Fashionexhibition on Sunday afternoon. The very first display in Europe to comprehensively survey avant-garde Japanese fashion from the early 1980's to the present. Curated by the eminent Japanese fashion historian Akiko Fukai – director of the Kyoto Costume Institute, this exhibition explores the unique sensibility of Japanese design, its elegant sense of beauty embodied in clothing as well as the delicate representation of the overall female form.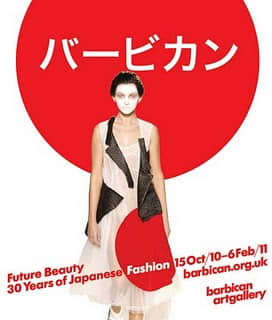 Enjoy your hedonistic weekend ladies…
Love from Wolf & Badger
X