Don't worry, we are not weary of the sun, we just wish for a rain break that would bring us a beautiful rainbow.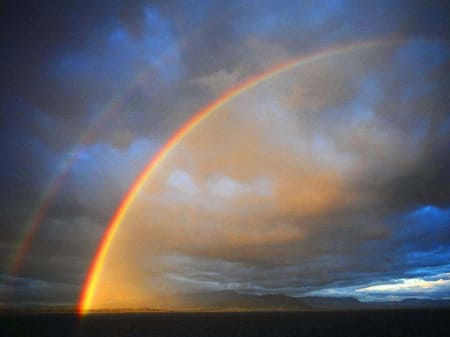 The trunk shows at Wolf & Badger have become a natural ingredient of our weekends. Of course each one is still and will always be special to us, because it is even for us exciting to meet the designers (again) and see how they arrange their day at Wolf & Badger.
But usually the trunk shows blend in with our selection of plans for the weekend rather than dictate the agenda.
I am not going to lie to you. This weekend we probably have the same priority as most Londoners... enjoying the sun!
Hence we decided to turn the tables and subordinate the weekend plans to the trunk show plans.
This weekend sees Amy from Rainbow Winters holding her Rainbow Wonderland themed trunk show.

The trunk show will be held from 3-6pm in our boutique. Designer Amy will be on hand to demonstrate her gorgeous light reactive dresses and there will also be drinks and rainbow coloured sweet treats on offer!
There will also be a complimentary sun and water reactive corsage with every Rainbow Winters purchase, if that isn't reason enough to put on your sunglasses and head down to Notting Hill I don't know what is.
After the trunk show we plan to find a good spot in the park and have a picnic with friends.
If you have followed our blog you'll know by now that we are absolute food lovers, so you can guess that our picnic wouldn't be complete without some culinary treats.
Perfect in theme for this weekend would be the following cake...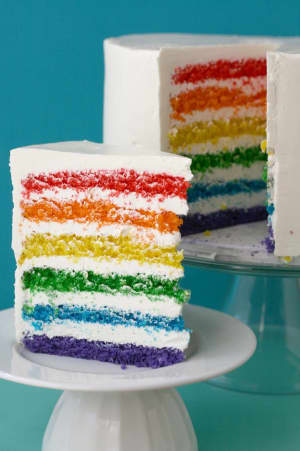 I haven't found a recipe that is not relying on a backing mix yet, but since it just looks like stacked coloured pancakes with layers of frosting, I am sure it won't be too difficult to improvise.
But we don't want to deprive you of our usual suggestions...
The rainbow part of the weekend is "Dazed Live" -a two day festival organised by Dazed & Confused. Described as "a temporary autonomous zone of art, music and ideas" it is offering a colourful programme of music, talks and films.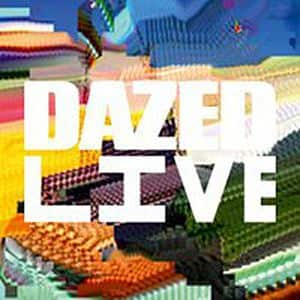 Especially the talk "Future Icons in Fashion Film" by Ruth Hogben, Director of Fashion Film at SHOWstudio caught our eyes.
Music acts include Greco-Roman feat. Caribou (DJ), Gang Gang Dance and SBTRKT.
The festival will take place in different venues including XOYO, The Village Undergeround and The Tramshed.
A nice touch is that Dazed Live is in collaboration with the Japan Society Tohoku Earthquake Relief Fund and 15% of ticket sales from the festival will be donated to help care for the earthquake/tsunami survivors and to help rebuild the affected areas.
The wonderland part is formed by the Labyrinth Gallery "The King & The Minotaur".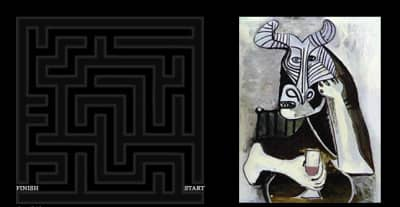 The Labyrinth hides a unique collection of art and performance, which unfolds to the visitor as he navigates his way through the corridors and chambers of this surreal gallery in a beautiful 1850's stable in Kings Cross.
It includes contemporary dance, film and sculpture work. The experience is completed by The Liquid Room - "a drinks experience like no other in central London."
The King & The Minotaur will run for four consecutive weekends throughout April from the 8th to the 30th. As the weekends progress the gallery will evolve, making each weekend unique.
Enjoy a sunny weekend full of wonders!
xx Wolf & Badger