#1 - See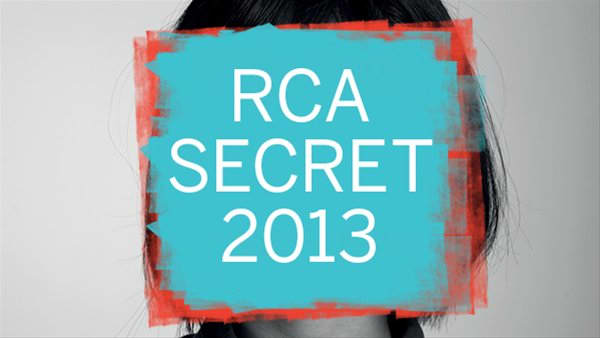 What: RCA Secret 2013
Where: Royal College of Art, Dyson Building
When: Until Saturday 23rd March
Why: RCA Secret  is back to celebrate its twentieth anniversary. This annual fundraising exhibition and sale showcase over 2500 original postcard-sized artworks including drawings, paintings and photographs created by established designers, artists and illustrators, and RCA students. Icons such as David Bailey, Paul Smith and Manolo Blahnik to name a few, are exhibiting their works! The sales are first-come, first-served basis, so let's explore the world of art at this London's most popular art sale this weekend!
#2 - Celebrate
What: St Patricks Day Event
Where: The Roof Gardens, High Street Kensington
When: Saturday 16th, 12 - 8pm
Why: The Roof Gardens is hosting a special event for St Patricks Day this Saturday, with Irish themed entertainment including special drinks, BBQ, rugby screening, music and more! The £15 entry ticket includes a complimentary BBQ snack. So get your tickets here and celebrate St Patty's Day in style at one of the London's finest venues!
#3 -  Shop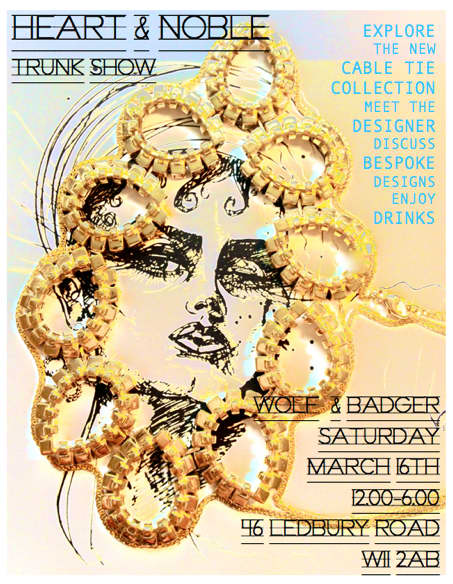 What: Heart & Noble Trunk Show
Where: Wolf & Badger, 46 Ledbury Road
When: Saturday 16th, 12 - 6pm
Why: Heart & Noble is having a Trunk show at the Wolf & Badger Notting Hill boutique this Saturday! It is a chance to meet the designer Cristina Gabriele and explore the new Cable Tie Collection launched last November. The collection takes inspiration from industrial design and the genius of everyday things.