#1 - Seven Boot Lane
What: Seven Boot Lane Trunk Show
Where: Wolf & Badger Notting Hill, 46 Ledbury Road
When: Saturday 8th March, 1-5 pm 
Why: Add to your Spring wardrobe with exclusive offers and a glass of bubbly!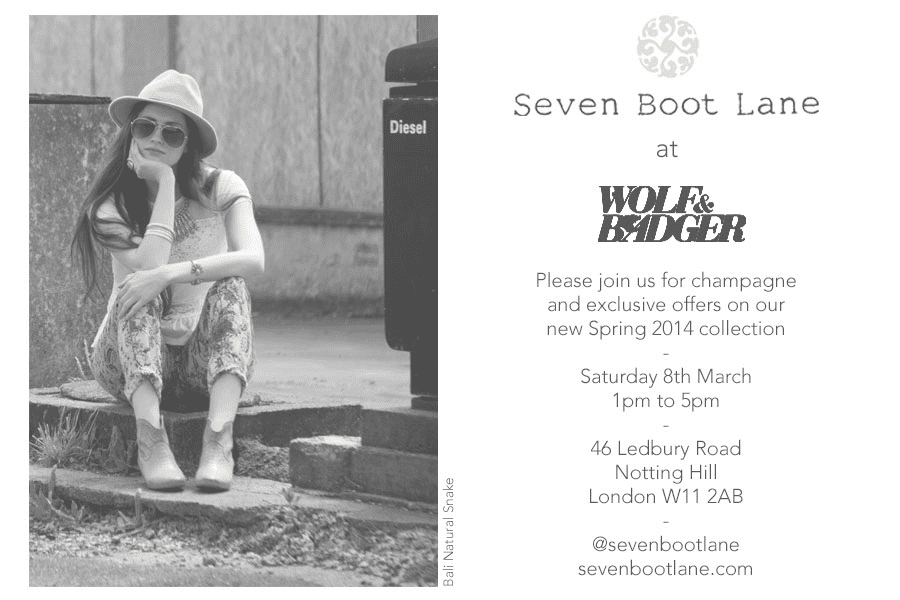 #2 - La Carioca 
What: La Carioca Trunk Show
Where: Wolf & Badger Dover Street, 32 Dover Street
When: Saturday 8th March, 2-7pm
Why: Meet and chat to the designer herself over a slice of cake!
What: Made In The Shade
Where: 177 Hoxton Street, London, N1 6PJ
When: Whenever you can get yourself down there!
Why: It's Hoxton's newest, hippest cocktail joint which serves up tapas with a Caribbean twist dreamed up by Patrick Williams, think oxtail spring rolls and jerk chicken skewers! YUM.  The cocktails, soon to be legendary, have been created by trio Jeremy Thompson Jewitt, Jim Wrigley, and Peter Lewis, tip, make sure you try the 'Shady Maid Lemonade' with Hendrick's gin.