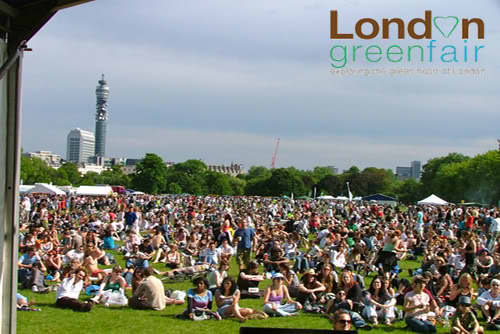 # 1 – GREEN
What: The London Green Fair
Where: Regents Park
When: 9th – 10th June
Why: A FREE festival celebrating all things green… this fair includes live music and DJs, workshops, dance classes, theatrical performances, films, debates and plenty of market stalls selling fair-trade products and global cuisine. Go on get your wellies at the ready and head down for some guilt free environmental entertainment.

# 2 – BISCUIT
What: The British Biscuit Festival
Where: Brunswick centre
When: 8th – 10th June
Why: Head down to the Brunswick centre this weekend and you could find yourself involved in a Build-a-Biscuit workshop, or enter the Terrific Biscuit Tin Tournament to compete for the 2012 Biscuit Champion title. With live music, an agony aunt called Dai Gestive and a farmer's market this is definitely one worth popping into for a cuppa and a nibble.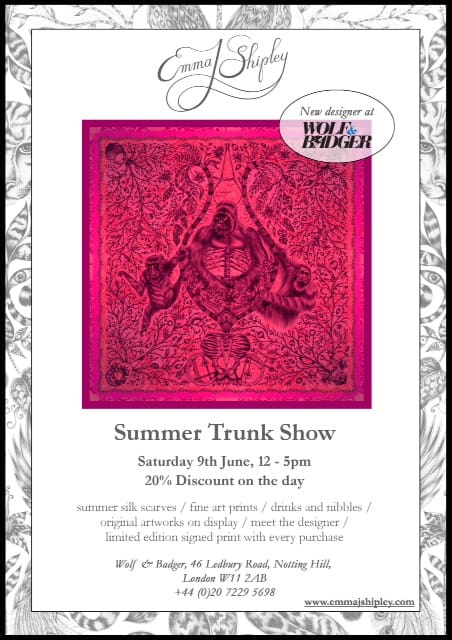 # 3 – SILK SCARVES
What: Emma J Shipley Summer Trunk Show
Where: The Lab, 46 Ledbury Road
When: 9th June 12-5pm
Why: Award winning designer Emma Shipley launched her eponymous scarf label at London Fashion Week in 2012 after graduating from the RCA in 2011. The scarves are all designed in London and printed in Italy onto fine silks, wool and cashmere. Come and join us on Saturday at the Notting Hill Lab for a browse of Emma's beautiful silk scarves and original art prints, with 20% discount and Emma signing a limited edition signed print with every purchase. We look forward to seeing you there for a drink, and hope you enjoy the weekend!