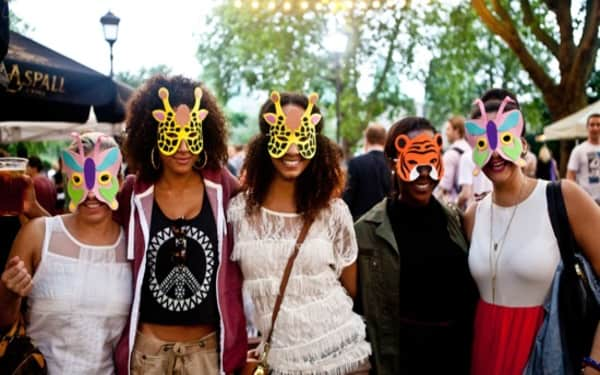 What: London Zoo's late-night openings return with events taking place every Friday during June and July.
Where: London Zoo, Outer Circle, Regent's Park, London, NW1 4RY
Why: Chill out with the animals after-hours, enjoy an evening of entertainment covering talks, comedy, cabaret, roving performances, adult-sized playrooms (complete with ball ponds) and a silent disco. There's also pop-up bars and a street food festival serving global cuisine. Ages 18+. See you in the face painting queue!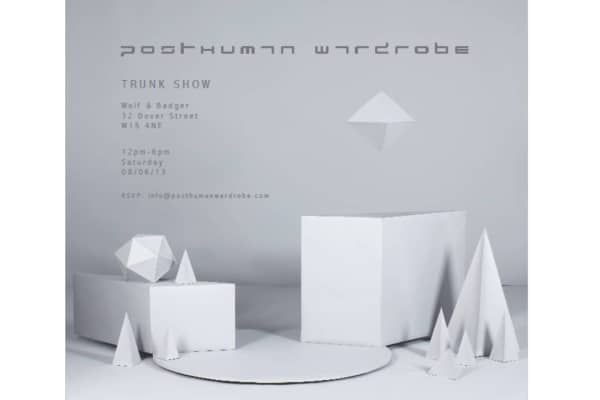 What: Posthuman WardrobeTrunk Show 12-6pm
Where: At our very own Dover street store
Why: Launched in 2010 by a former pharmaceutical scientist, Nimesh Gadhia, believes that pattern cutting and chemistry are philosophically similar with both following a set logic. RSVP to info@posthumanwardrobe.com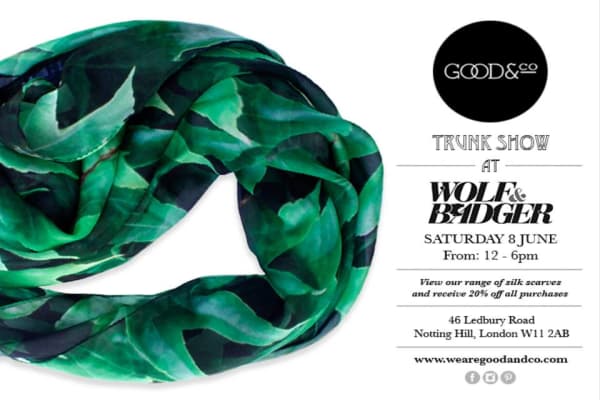 What: Good & Co  Trunk Show 12-6pm
Where: At our Wolf & Badger Notting Hill store, 46 Ledbury Road, W11 2AB
Why: Designer Lillie Toogood's love of photography, travel, and textiles have collided to form Good & Co. Each piece is based on a photograph Lillie has taken on her travels which is then transformed into a luxurious scarf. Pop down to our Notting hill store to receive 20% off all purchases on these beautiful silk scarves.
What:
The Serpentine Gallery Pavilion
2013 has been designed this year by multi award-winning Japanese architect Sou Fujimoto.
Where:
Serpentine Gallery, Kensington Gardens, London W2 3XA
Why:
The most ambitious architectural programme of its kind worldwide, the Serpentine's annual Pavilion commission is one of the most anticipated events on the cultural calendar. Sou Fujimoto is the thirteenth and, at 41, youngest architect to accept the invitation to design a temporary structure for the Serpentine Gallery. The latticed structure of 20mm steel poles has a lightweight and semi-transparent appearance that allows it to blend, cloud-like, into the landscape. The visitors are encouraged to interact with the multi-purpose space which even boasts a café sited inside.