# 1 – Must-Watch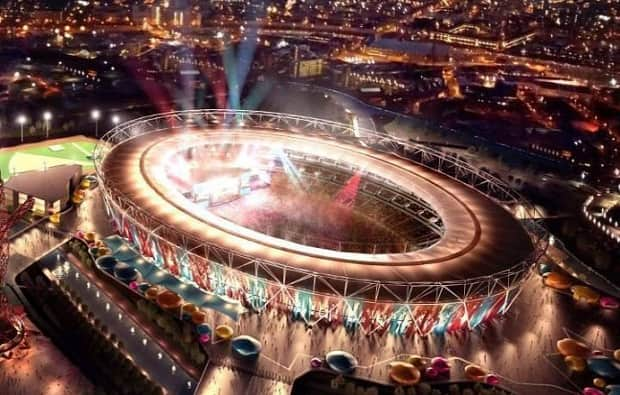 What: London 2012 Olympic Closing Ceremony
Where: Big screens around London
When: 9pm Sunday August 12th
Why: For those who missed out on tickets for the London 2012 Olympic Games closing ceremony check out the best outdoor screenings in London and get involved in the Olympic excitement. A two-and-half-hour production, with plenty of volunteers and a cast of thousands, don't miss out on what should be one of the greatest after-party's in the world. This is expected to be a great celebration of Britishness! Disappointingly there have been few leaks and much speculation has suggested a selection of the following singers could be making an appearance: Ray Davies of the Kinks, Paul McCartney, the Spice Girls, Adele, Liam Gallagher, Ed Sheeran, Pink Floyd, Take That, the Who, Muse, George Michael, Queen, Paul Weller, One Direction, Elton John, the Rolling Stones… we shall wait in anticipation!
# 2 – Dine and Drink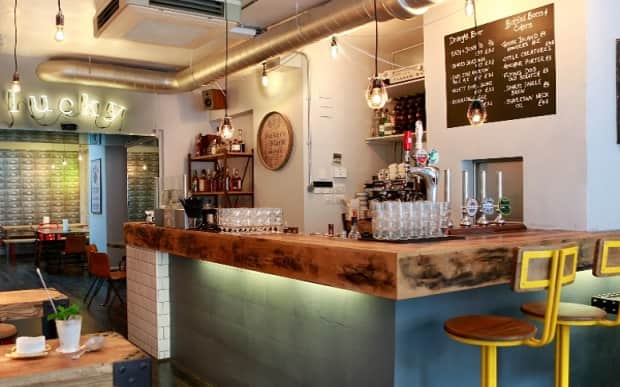 What: Dach & Sons,
Where: 68 Heath Street, NW3 1DN
When: Opened Monday 9th July
Why: Avoid the Olympic overcrowding in the suburban location of Hampstead with dinner and cocktails at Dach & Sons. This is the latest bar from Fluid Movement, a company opened by mixologists Tristan Stephenson, Thomas Aske, Matt Whiley and Bryan Pietersen. The same people behind Purl and the Worship Street Whistling Shop, two of London's most innovative cocktail bars, bring you New-York style dishes, cocktails, craft-beers and whiskies.
# 3 – See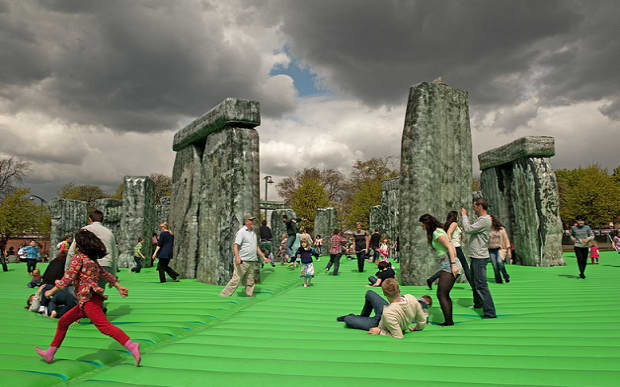 What: Stonehenge on Tour
Where: The Waterworks Nature Reserve, Lee Valley Park, Enfield
When: Ending this weekend
Why: Turner Prize-winning artist, Jeremy Deller's life-size inflatable replica of Stonehenge is coming to the end of its London tour this weekend. Entitled 'Sacrilege', the interactive bouncy castle is part of the London 2012 Festival and is almost certainly one of the most fun sculptures in London for 2012. This piece of art is free for everyone to enjoy. Druid fancy dress is encouraged...so get down for a bounce!