#1 - Watch

What:
The 6th Russian Film Festival
Where:
 Apollo Piccadilly Cinema, 19 Regent Street, London SW1Y 4LR, ICA (Institute of Contemporary Arts), The Mall, London SW1Y 5AH, Aubin Cinema, 64-66 Redchurch Street London E2 7DP
When:
2nd - 11th November
Why:
Get yourself into the mindset of a colder climate with a film festival that showcases the best of this year's Russian cinema. Above is a still from 
Living / Жить
directed by Vasili Sigarev, an exploration of the characters' defiance against the challenges life throws at them. Tickets from £6.
#2 - Skate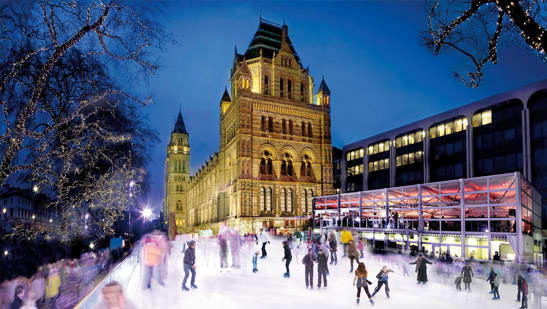 What: Natural History Museum Ice Rink
Where: The Natural History Museum
When: 2nd November - 6th January
Why: One of the most enjoyable things about winter has to be ice-skating and the ice rink at the Natural History Museum has to be one of the most picturesque venues in which to do it under the beautiful Victorian façade. Tickets from £9.
#3 - Drink


What:
 Bodo's Schloss
Where:
 2a Kensington High Street, London, W8 4RE
Where:
6pm, Monday - Friday with the disco starting at 10pm
Why:
An Austrian ski chalet themed restaurant and bar has been created in Kensington and has everything you could hope for; the DJ performs from within an old ski lift, snack on Wiener Schnitzels and drink cocktails including the Ski Boot. Those wearing lederhosen or mountain wear gain free entry.