# 1 – Listen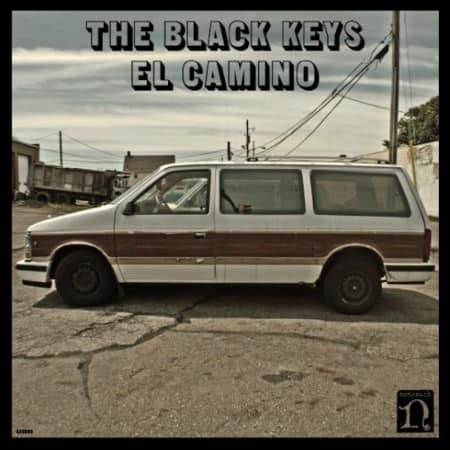 What: The Black Keys
Where: Alexandra Palace
When: 09 February - 11 February 2012
Why: Following the release of their hugely popular album 'El Camino', Ohio born duo The Black Keys are playing three shows in London this weekend at Alexandra Palace. Their distinctive mix of rock, soul and blues with a hint of hip hop thrown in is the perfect music to help you wind down from a long week at work, while also putting you in the mood for the weekend ahead!
We still love 'Tighten Up' from their 2010 album 'Brothers'
# 2 – Look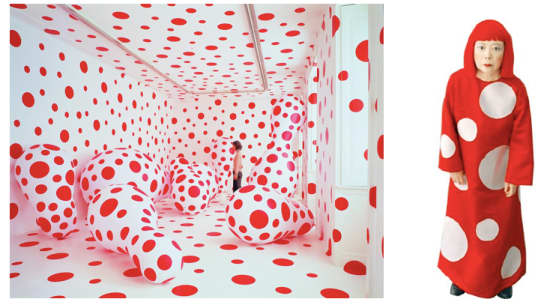 What: Yayoi Kusama
Where: Tate Modern
When: 9 February – 5 June 2012
Why: As famous for her spots as Damian Hirst (although years ahead) is influential and avant garde Japanese artist Yoyoi Kusama. This exhibition at the Tate Modern covers a whole range of her work from the 1950's up until present day. Famous for reinventing her style over the years, her work covers a range of media from paintings and sculptures, all the way through to huge walk in installations - of which there will be one in the turbine hall. Her work is colourful and unique (as is her fashion sense!), and this exhibition is the largest that has been in the UK, making it a real must see!
# 3 – Love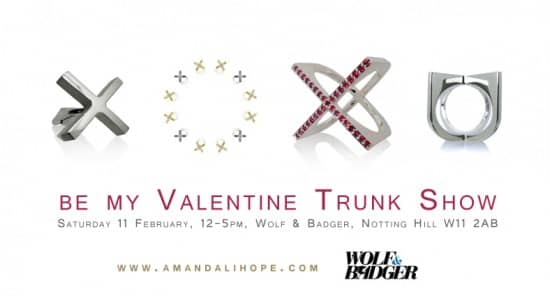 What: Amanda Li Hope 'Be My Valentine' Trunk Show
Where: Wolf & Badger Boutique
When: Saturday 12 – 5pm
Why: On Saturday afternoon, why not come in out of the cold into our Notting Hill boutique, where one of our fantastic designers, Amanda Li Hope, will be hosting her Valentines themed trunk show. Amanda will be displaying her signature xx collection as well as some never seen before pieces! She will also be offering champagne, chocolates and an exclusive prize draw! Amanda, who trained as an architect before becoming a jewelry designer, finds a lot of her inspiration from the built environment around her. As a result her simple jewelry, which she makes for both women and men, has a sleek, geometric aesthetic and would make the perfect valentines gift for him or for her!
Have a great weekend! ... Inspired by Amanda Li Hope let us finish this post with XOXO