Join us tomorrow for two amazing Trunk Show events! Isabelle Rowe at our Dover Street Store and Kamola at Notting Hill.
#1- Isabelle Rowe 5th Anniversary Private View
What: Isabelle Rowe Trunk Show
Where: Wolf & Badger, Dover Street
When: Thursday 5th December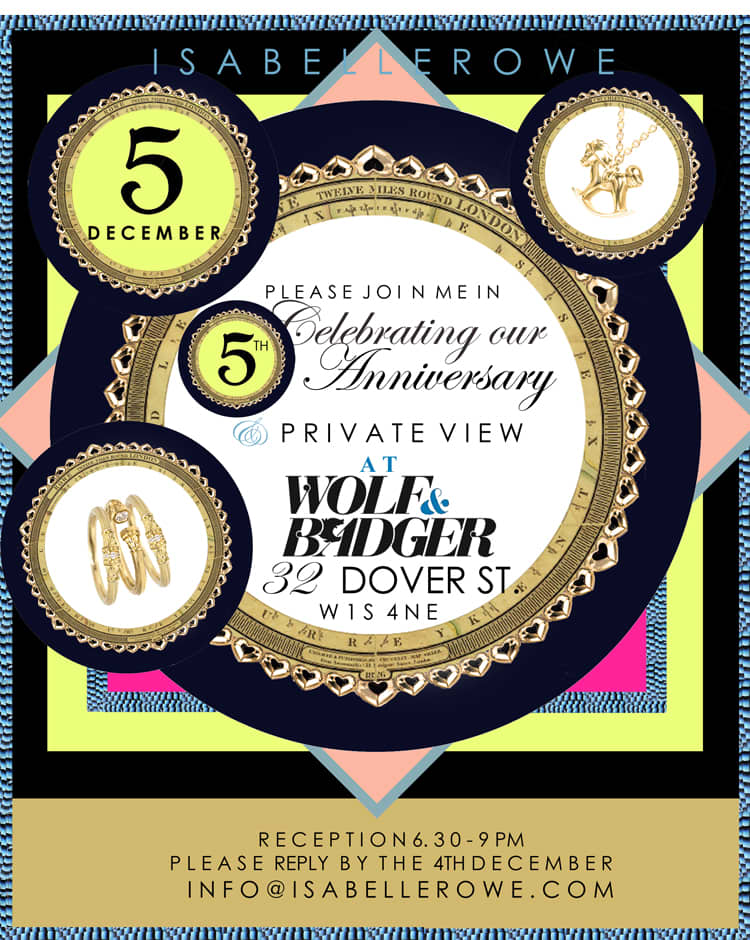 #2- Kamola Trunk Show with 10% off!
What: Kamola Trunk Show
Where: Wolf & Badger, Notting Hill
When: Thursday 5th December