Have you ever wondered how designers in the 1930's would have predicted fashion to be today? We came across this short video which tells you just how they thought we would dress in the 21st century and guess what… they weren't far off!
http://www.youtube.com/watch?v=H1aNPPj6AAY&feature=player_embedded#!
With predictions like transparent netting and aluminium dresses, big hair, inverted heels and wedding dresses made of glass, it sounds just like a description of Lady Gaga's latest looks! Most of these can even be seen on the Spring/Summer 2012 catwalks, well, apart from the glass wedding dress!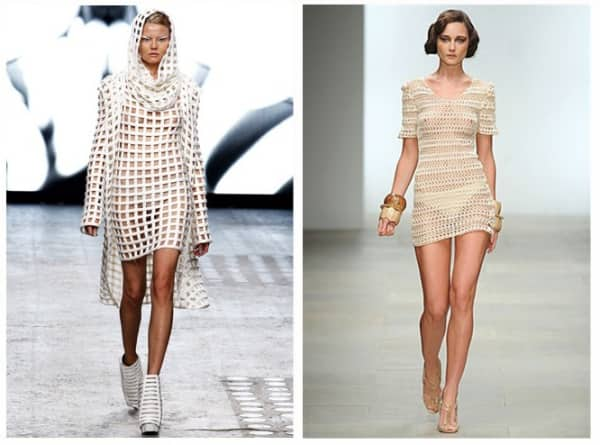 Gareth Pugh and Mark Fast hit the predicted "transparent netting" trend this season.

"Aluminium" dresses were seen on the catwalks for Reem Acra and Jasper Garvida.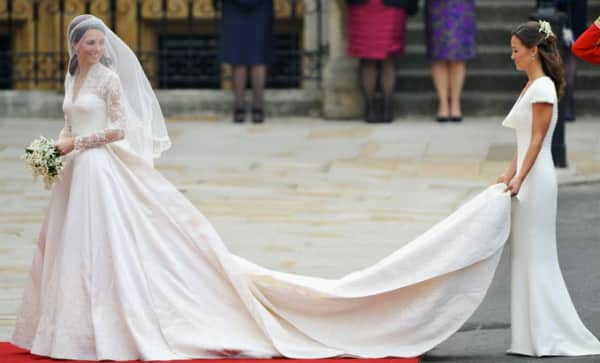 Even though they weren't made of glass, wedding dresses were a big trend for S/S 2012 with the most anticipated dress of the year being Alexander McQueen for the royal wedding.
Overall, 2011 was a fun and exciting year for all of us at Wolf & Badger and although we are still reminiscing on the past year, we can't wait to see what 2012 has in store for us. The new Spring/Summer collections will soon be delivered and available in store & online early this year so make sure to keep an eye out for the new designers joining us and also the new collections from our established brands. We are also looking forward to London Fashion Week in February, which, as you know, is always super exciting for us!
This coming year is going to be full of surprises and we have some exciting news to share with you in the near future but we will reveal all at a later date! We want to thank all of you for your ongoing support this year and we wish you a happy new year and hope you'll continue to be a part of our journey for 2012!
Wolf & Badger x