The last summer days draw closer and we've decided to kick start the next season with a party! We're all eager to introduce our new designers and their great brands to the boutique and we are more than happy with our new selection. Browse through our designer directory to see what's new!
It's also that time of year again, the Graduate Design Awards are back and this year's entries came flooding in, it has been a tough time for our panel of judges but finally we have narrowed it down. We will be announcing the winners at the party, so don't miss out.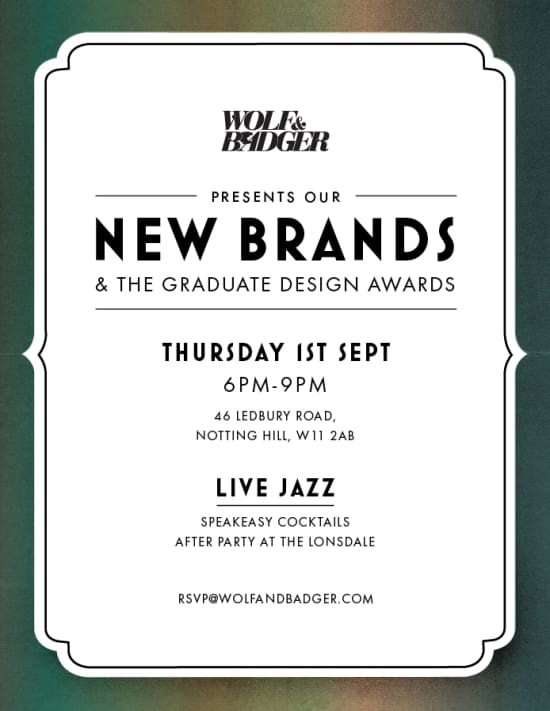 There's still time left to vote for your favourite Graduate Design Award nominees on our Facebook page, every 'like' counts! The winner of the public vote is guaranteed a place in the final along with two others selected by our panel of judges.
So come on down to the Wolf & Badger boutique on the 1st of September between 6 and 9pm and celebrate our new designers and the winners of the Graduate Design Awards with us. What better way to enjoy the end of summer?!
From 9pm onwards the party will continue as always at The Lonsdale.
x Wolf & Badger