This Wednesday Wolf & Badger designer Teija will be hosting her SS14 preview at our Mayfair store.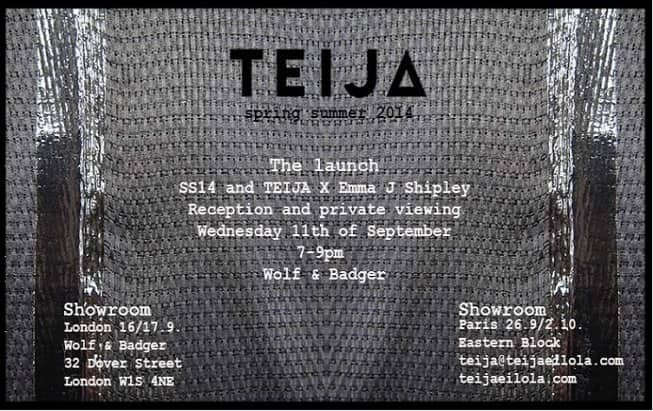 She will also, excitingly, be launching a collaboration collection with another Wolf & Badger brand, accessories designer Emma J Shipley. The capsule collection is made up of contemporary womenswear pieces featuring Emma J Shipley's distinctive prints. To celebrate they will be serving delicious lavender cocktails!
The event runs from 7-9pm at Wolf & Badger, 32 Dover Street.