We are very excited to tell you that Wolf & Badger will be taking part in the upcoming Big Egg Hunt which will take place in London over Easter 2012! Over 200, 2 ½ ft high eggs will be displayed in high profile areas around London, making it the largest interactive public art display to take place in the city.
The eggs will be decorated by a range of creative talents including architects, fashion houses, jewelry designers, and street artists, and will be an amazing opportunity for brands to have their designs seen by the masses. This year, designers such as Vivienne Westwood, Giles Deacon and Diane Von Furstenberg have already secured their places, so you can be sure to expect some unique and beautifully decorated eggs! Once the eggs are in place a city wide hunt will begin, meaning you are free to explore the streets to try to find as many as you can. They will then be auctioned off with all proceeds going to the Elephant Family and Action for Children charities.
For the event, we will be collaborating with a Wolf & Badger member brand in order to come up with a great design for an egg. We have received so many inspiring entries that we are letting YOU help us decide which to pick for inclusion in the Big Egg Hunt!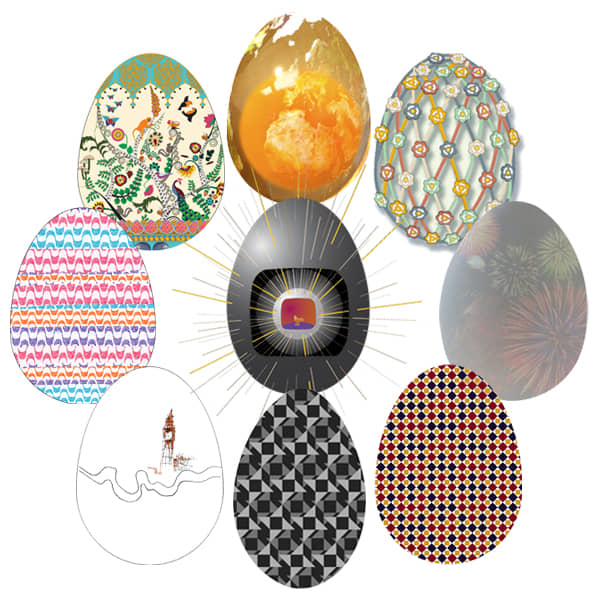 Take a look at some of the proposed designs below and then visit us on Facebook to vote for your favourite. Whichever sketch designs receive the most 'likes' will be submitted to the arts committee for final selection. We will then work with the chosen winner to produce an amazing 2 ½ ft installation piece for inclusion in the actual event...
Here are all suggestions from our talented designers:
Amanda Li Hope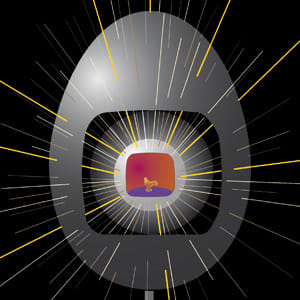 After reading the quote "The egg is a universally recognised symbol of new life" on the website of The Big Egg Hunt, Amanda Li Hope came up with the concept that if the egg was the Universe, it must have started with a single golden hen! The idea would be realised by placing a golden hen in the middle of an fibreglass egg with LED spotlights creating a ray of light around the hen. Think 'The Egg Bang Theory'.
Click here to vote for Amanda Li Hope's design!
Allumer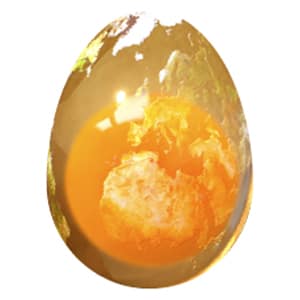 Allumer's egg would be titled 'Sunnyside Up' and would be a clear egg engraved with a pattern of London. It would also have a yellow solar powered light inside the egg, shining through like the sun!
Click here to vote for Allumer's design!
Nick Fraser
Nick Fraser would like to present the classic Faberge egg but with a twist. To re-create the Faberge design, he would use industrial pipework, which he usually uses for his product designs, and build a structure around the egg.
Click here to vote for Nick Fraser's design!
U.Mi-1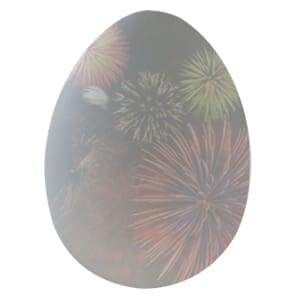 U.Mi-1 would like to create an explosive and captivating design for the egg to represent new life! She would like to do this by using either fibre optics or a projector which will light up the egg with a short fireworks display.
Click here to vote for U.Mi-1's design!
Mark/Giusti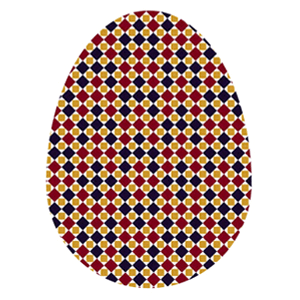 Mark/Giusti would like to re-create an original Morif inspired by the decorations in the Basilica di San Lorenzo in Rome. The design, which is also featured in their collection, would be created by using original coloured mosaic squares. The concept would create awareness for the ancient mosaic art which is diminishing over the years.
Click here to vote for Mark/Giusti's design!
Mumo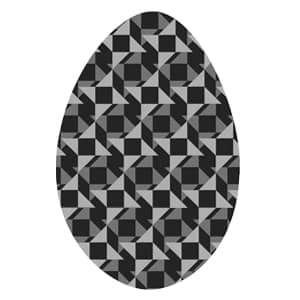 Mumo's concept is to create a crocheted fabric to cover the whole egg which will include a hand stitched pattern using coloured silk thread. They would use organic fair-trade cotton as well as Eco-peace silk which are produced by women from a flavela in South Brazil.
Click here to vote for Mumo's design!
Amy Jayne Hughes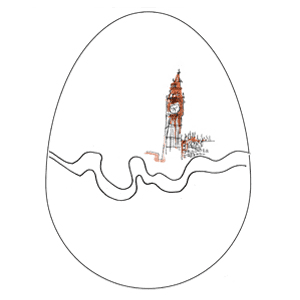 Amy Jayne Hughes would like to design an egg which is an illustrative map of major landmarks in London. She would include places such as Big Ben, Tower Bridge and the London Eye, all of which would be placed around a large 'crack' that represents the river Thames.
Click here to vote for Amy Jayne Hughes' design!
FB Collection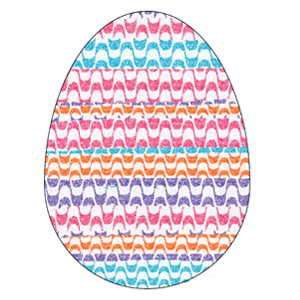 FB Collection's concept is to cover the egg in a Copacabana pavement pattern in their SS12 collection colors. The Copacabana pattern is iconic to Brazil making it instantly recognisable. They would like to raise awareness for Brazil and the fact that it is now a well established fashion destination.
Click here to vote for FB Collection's design!
Isharya
Isharya proposed an egg based on their Tree of Life collection, which concept is based on the aspect that all life on earth is interwoven. Their egg-design would incorporate filigree metal work and mirrors, which is the same detailing used in their jewelry.
Click here to vote for Isharya's design!
Even though the Big Egg Hunt is still ages away, we can't wait to get out there and eggs-plore the streets to see what egg-citement awaits us! (sorry)