June is just around the corner, meaning that summer weddings are imminent. But we all know how tough finding the perfect outfit can be, especially when you have more than one wedding to attend, so we're here to help. Scroll through the list below for wedding guest options that will make you stand out from the rest, without taking the spotlight away from the bride, of course.
Dresses
Dresses are the gold standard for wedding attire, but the high street's limited options means you are often in danger of turning up in the same thing of someone else. Here are some modern twists on the stylish dress to make sure that this doesn't happen to you.
This is a classic silhouette in a luxe color; the leather vest stops you from being mistaken for a bridesmaid and the accessories add an extra special touch.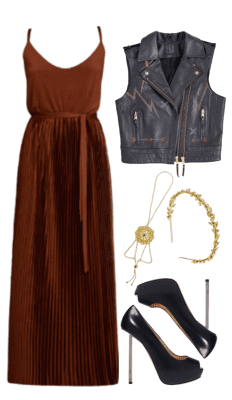 Lucy Ashton Jewelry Hand Chain, £190
Mixing red and pink is the freshest way to take on SS'17's favourite colors. The red accent also breaks up the femininity of the dress.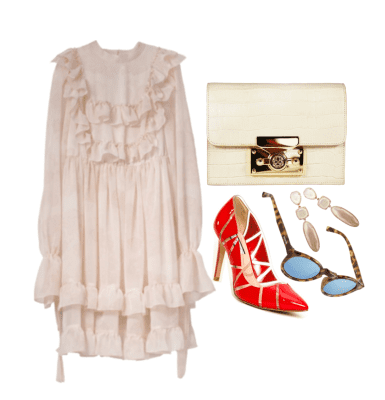 Skirts
Despite popular belief, you can wear lace to a wedding. Just avoid scathing looks by sticking to colors other than white and having patterned underlays. Continue this feminine look with a dusty pink top and a millennial pink coat. Statement earrings finish the look. Don't be afraid of wearing flats to a wedding! These embellished ballet flats still make your outfit look formal but they mean that you can stay dancing longer than anyone else!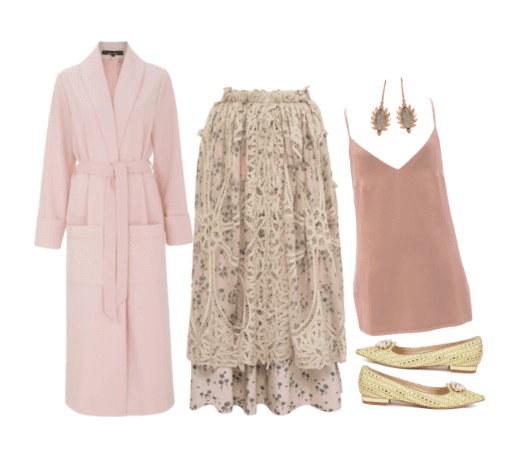 Many people are scared to wear black to a wedding but by mixing a fun, statement top with a colourful skirt, you still look occasion ready. Finish your look with statement earrings, a simple clutch and pumps to look complete.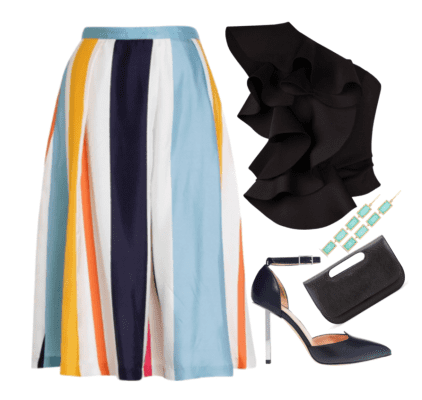 Annie Sisteron Earrings, £2006
Pants
Elevate a sweet jumpsuit with gold pumps and toughen the look by adding leather. The simple look means you can layer loads of delicate jewelry without being overwhelming.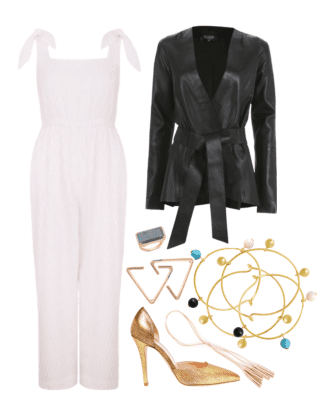 Charlotte Bird Jewelry Bangle, £250
Charlote Bird Jewelry Bangle, £220
Embrace the cold shoulder trend with this top. You can go more simple and pair it with clean black pants or be quirkier and choose a fun, fitted print.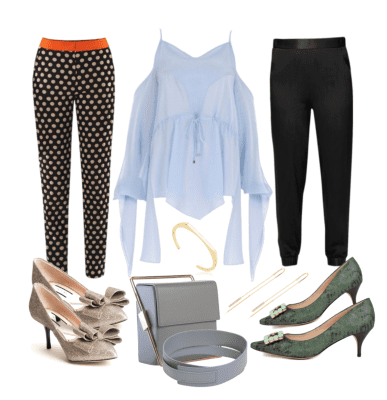 Victor Xenia London Pants, £195