We'd like to say a huge thanks to Arbikie Highland Estate for keeping our thirst quenched and our taste buds excited at our 5th birthday party last week!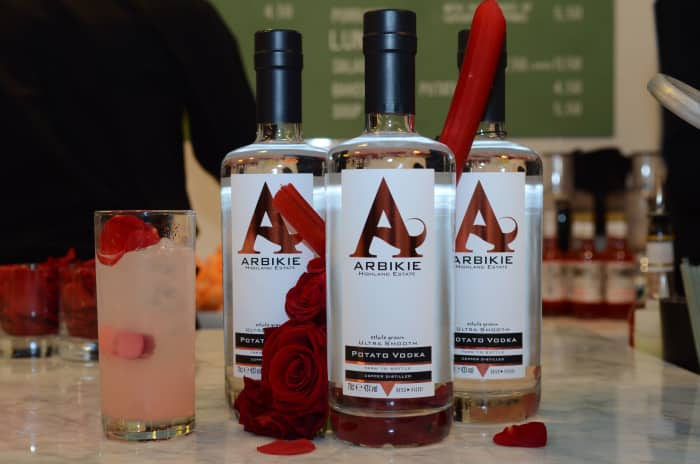 We enjoyed delicious cocktails made using a mix of luxurious ingredients throughout the evening. The 'Mandarin and Ginger Caipiroska' was a beautiful blend of Arbikie Highland Estate, mandarin segments, ginger syrup and orange bitters; served in a tumbler with crushed ice and orange segments.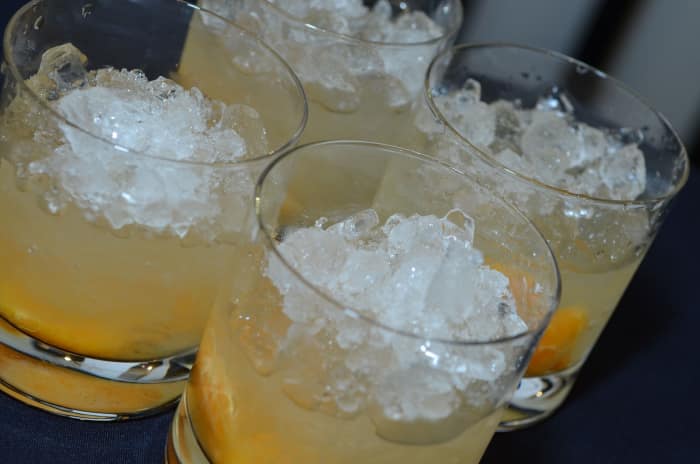 The second drink (our personal favourite) was the 'Rhubarb and Rosehip Fizz', which consisted of Arbikie Highland Estate, rhubarb and rosehip cordial, lemon juice, finished off with prosecco.  The drink came beautifully presented in a tall glass with rose petals and slices of rhubarb.
Being dubbed as Scotland's first single estate 'farm to bottle' vodka, each bottle of vodka is grown, harvested, distilled and bottled on the family farm. Arbikie Highland Estate is made using selected farm potatoes, then distilled by the Female Master Distiller; Kirsty, using traditional Scotch whisky techniques to create the premium spirit. The Arbikie estate farm has been owned by the Stirling family for four generations and brothers David, John and Ian Stirling have diversified into creating super premium spirits using their home grown produce.  
Arbikie Highland Estate has recently been named by the world's leading spirits magazine, Spirits Business; as one of 2014's most innovative launches of 2014.  The full article can be found here.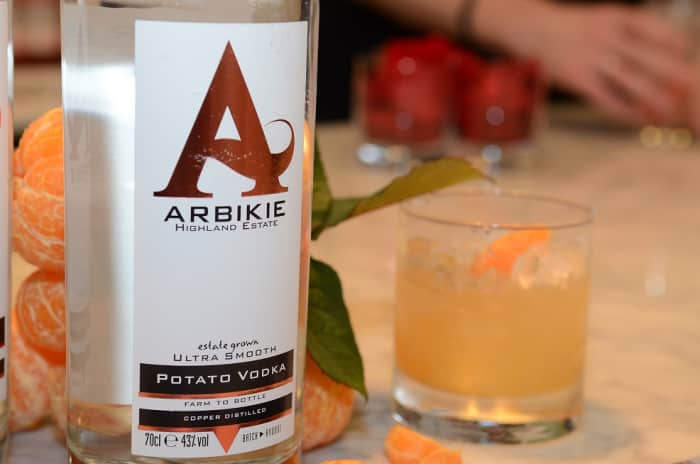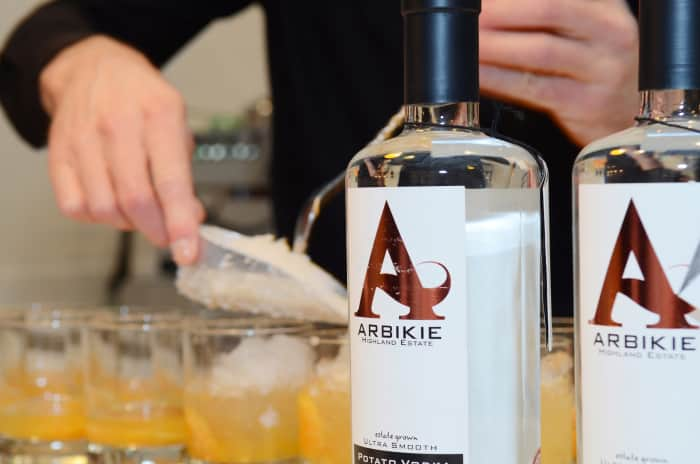 To celebrate our 5th Birthday, Arbikie are offering 20% off all purchases with the code
ANGUS
 for a limited time only, pick up a bottle from their website here 
www.arbikie.com
.