Raw Press is proud to announce that it is opening a cold-pressed juice bar from July at Wolf & Badger, located downstairs at 32 Dover Street, Mayfair, W1S 4NE. Set up by cousins Jack and Toby Graham, the full café offering will comprise a range of extremely delicious daily-squeezed, cold-pressed organic vegetable and fruit juices, served in recyclable glass bottles. There will also be an extensive breakfast menu, tea and coffee, snacks (including gluten-free and dairy-free), healthy salads and a selection of fresh sandwiches on artisanal bread. Juices will also be sold from Wolf & Badger's Notting Hill store at 46 Ledbury Road, W11 2AB.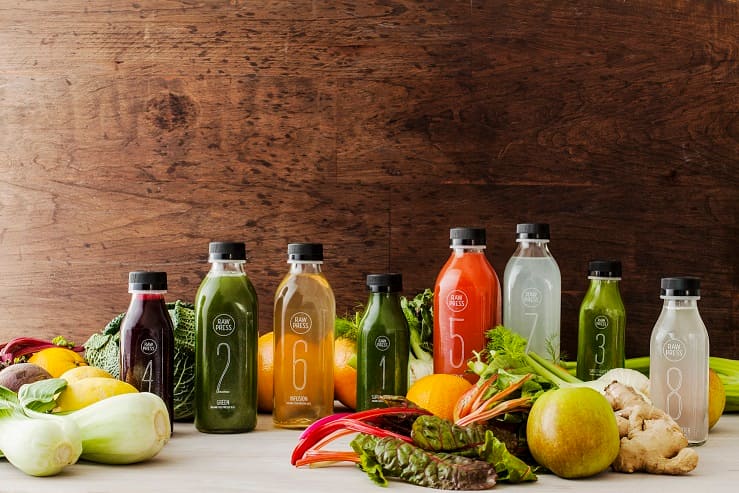 Over the past couple of years, cold-pressed juicing has exploded in popularity in the U.S., where juice bars look to be on track to become as popular as coffee chains. This trend is here to stay and Raw Press is one of the first stand-alone stores in London. Wolf & Badger knows that looking great isn't just about picking out the right clothes, but it's about looking after your body too. By swapping your sugary freshly squeezed orange juice for some cold-pressed kale, or by embracing your brassicas, you can discover that being healthy doesn't have to be hard!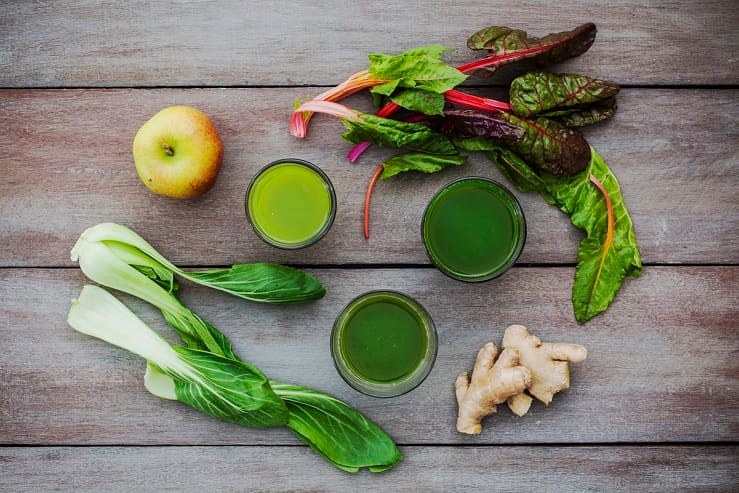 Cold-pressing is a juicing method that works without the use of a rotary blade centrifugal machine, which is currently the most prevalent commercial method used. The key difference between hydraulic pressed juice extraction and centrifugal juice extraction is in the lack of fast moving parts. When the blades in a centrifugal juicer spin at up to 16,000RPM, there is an abundance of heat produced by friction. The hot blades then contact the produce and can destroy sensitive enzymes, lowering the nutritional value of the juice and affecting the taste. 
Hydraulic juice presses conversely work by slowly applying pressure until all of the juice is drained from the fruit and vegetables. Raw Press uses the industry-leading juice presses from the U.S., which first shred down the solid produce to a pulp, before pressing the pulp in the hydraulic press. The process is slow, natural and it is a method that results in minimal oxidisation, zero heat and the highest integrity. The press does not force air into the juice during pressing, so the juice does not decay as fast as with other methods of juice extraction. Basically, the juice stays better for longer, is tastier and also retains the highest amount of nutrients.
Come by to pick up a juice, pull out your laptop, relax with your favourite newspapers and magazines, table-top toasters and free wi-fi.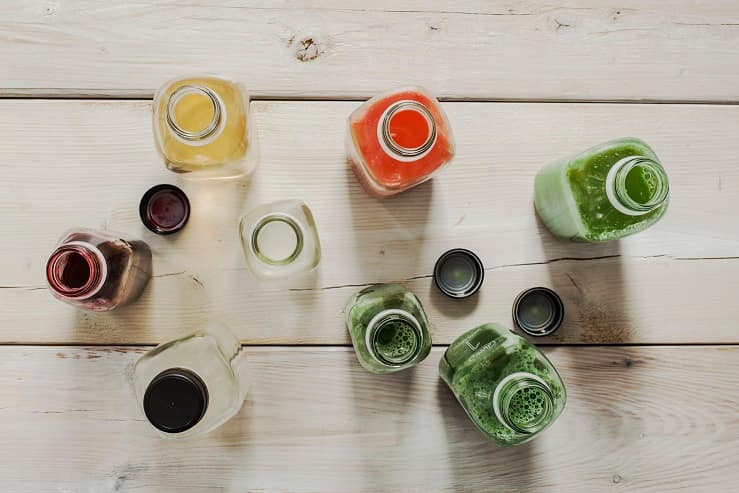 Raw Press is opening downstairs at Wolf & Badger Dover Street in July. Follow them on Twitter here.