Wolf & Badger co-founder Henry Graham was invited to be a guest judge at Texprint Awards for Color, Body, Pattern and Space. After a tough interview process, 24 designers including weavers, knitters, printers and embroiders were selected to present their work to the textile design industry.
The London show gave the designers a chance to meet Texprint sponsors, the press and potential employers while the judges deliberated over who would be shortlisted. Other judges of expertise within the industry included Sarah Campbell of legendary textile design partnership Collier Campbell; Eifion Griffiths, CEO of highly regarded Welsh wool products company Melin Tregwynt; Sue Roberts, Design Director Home at leading UK department store group House of Fraser; Henry Graham, Chief Creative Officer of innovative London retailer Wolf & Badger; and Jill Chatwood, Design Director at fast-growing Vancouver-based Lululemon Athletica. They all gave a considered response to each designer, taking the time to thoroughly review each collection.
The next stage of Texprint takes place in Paris in September where the winners will be announced.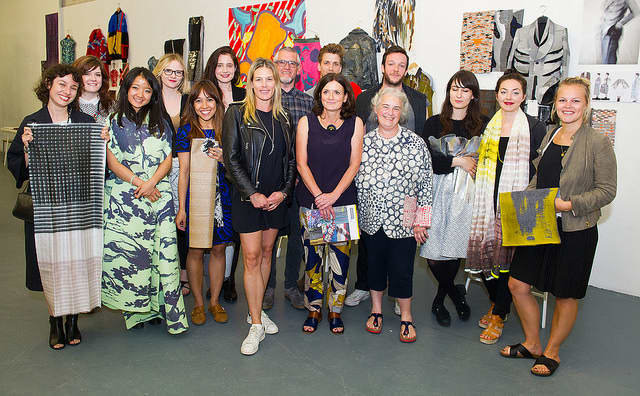 The shortlisted designers with the judges.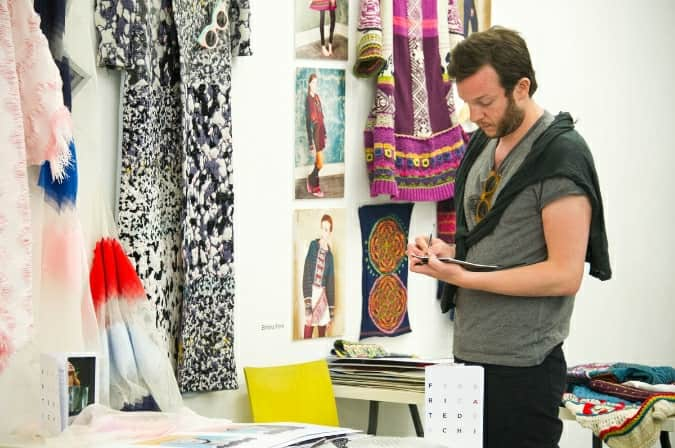 Henry Graham reviewing the work of designer Federica Tedeschi.
Images via http://www.texprint.org.uk/index.php/.