Swarovski, the world leader in precision-cut crystals and fashion jewelry, is a global byword for artistry, excellence and luxury. Now, as part of a superb new marketing program, it is giving business partners the opportunity to mark products embellished with Swarovski crystals with a distinctive new seal.
About Swarovski
Swarovski is the premium brand for the finest crystal embellishments since 1895. It is recognized for its innovative excellence and its collaborations with top-class designers and brands in the fashion, jewelry, accessories, interior design and lighting industries across the globe.
Available in myriad colors, effects, shapes and sizes, crystals from Swarovski offer designers a fabulous palette of inspiration, and are produced according to the innovative, lead-free* Advanced Crystal standard. Born out of a passion for detail and high-precision cutting, these precious ingredients impart refined glamour to everything they embellish.
They can be recognized by the 'Crystals from Swarovski' Seal, which enables designers and brands to distinguish their products embellished with genuine Swarovski crystals.
A family-owned company for more than 120 years, with values rooted in integrity, respect and excellence, Swarovski is noted as much for its ethics in business as for its contemporary artistry and innovative flair.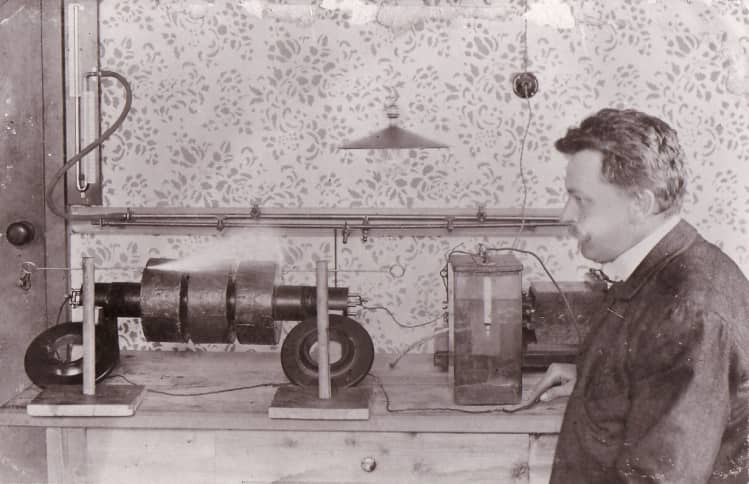 Daniel Swarovski and his machine, 1892
Partnering with designers since 1895
Swarovski has enjoyed a long history of partnering with the world's finest designers, and continues to do so today. From Chanel, Schiaparelli, and Dior, to Jean Paul Gaultier, Viktor & Rolf, and Vivienne Westwood, the company is just as famous for forging close ties with up-and-coming new talents around the globe.
As the appeal of crystal broadens still further, designers are pushing the boundaries of creativity in all segments across the fashion world: couture eveningwear, exquisite jewelry, lingerie and swimwear, sportswear, bejeweled shoes, accessories, and even electronics, have all been touched by shimmering crystalline glamour. With its extraordinary variety of loose crystals and a complete communications support package for its business partners, Swarovski is set to continue giving everyday sparkle for decades to come.
Jennifer Lopez's "All I Have" with costumes and dresses embellished with Swarovski
Picture credit: Denise Trucello
* Crystal glass and all other materials containing 0.009% lead or less.