When it comes to jewelry, we always want to be the first ones wearing a designer that is yet to be introduced to the masses, and luckily here at Wolf & Badger we've got a whopping selection of pieces that are unique and unlike anything seen before.  Every brand tells an exciting story and each new piece has been made with so much thought and imagination, it's hard not to fall in love and spend an entire month's wages on them all. We've got our eye on these 5 brands in particular, it definitely wont be long before everyone is wearing them.
Bet you've never seen a doughnut necklace before? Well neither had we, but now that we have we're just dying to own one of these tasty treats by Tadam! Some of them even smell like the real deal, so don't get too carried away in your daydreams or you may find yourself having a little nibble.
Having a pigeon foot clasped around your finger is not exactly the first thing that springs to mind when you think of beautiful jewelry, but jewelry by Tessa Metcalfe proves that beauty can be found in the places you least expect.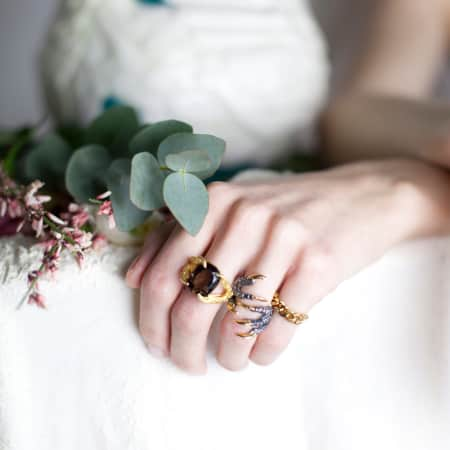 Whilst statement pieces are always cool, sometimes we just want to let our outfit do the talking, and that's sometimes done best with jewelry so delicate and dainty that it finishes off an outfit with a wave of femininity.  Stack up fine rings and pile on layers of inconspicuous necklaces for a clean, simple and elegant look.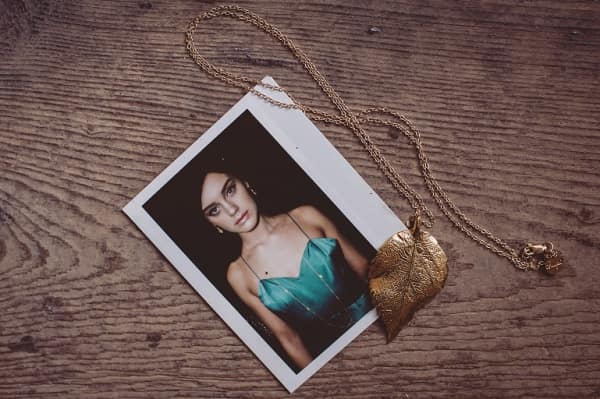 Whether you're into astrology or not, these zodiac necklaces are a must have piece.  It's the kind of necklace that you will never take off, discreet enough that you can wear it with every outfit without worrying of it clashing, yet just a hint of a sparkle for it to catch someone's eye. So even though we don't tend to check our horoscope religiously, we're seriously coveting one of these.
You can tell a great piece of jewelry by how often someone stops to look at it. At a short, fleeting glance these appear to be just part of another cutesy collection, but look a little closer and these pieces tell a story through the eyes of a child trapped in a fairytale.  These dark yet beautiful pieces are a go-to on days when you want to throw something easy on and but still maintain an intriguing outfit.