Ah spring, the season of new beginnings and the start of (hopefully) warmer and cheery weather. We start dressing more adventurously and comfortably during spring and we're all in need of some new shoes to match the weather. We've put together five shoes which will suit all of your spring outfits. The good news is that they can all be found on our website, so you no longer have to go rummaging around searching for the perfect spring footwear!
Charlotte Sandal in Multi, by Aspiga  
It's a no-brainer that spring gives us the opportunity to flaunt our freshly pedicured toes! This pair from Aspiga adds flair to any get-up, and don't the multi colors remind you of blooming flowers and happier times ahead? Pair this with a flirty frock and you're good to go for the day.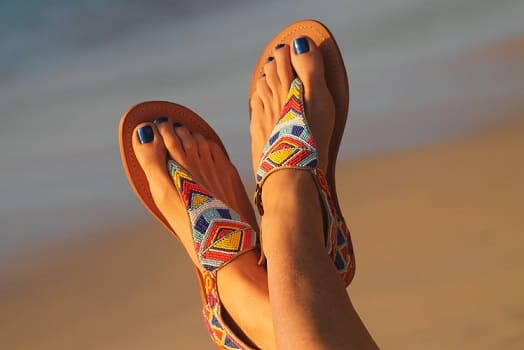 The Colony Sandal, Upper Street by Nicole Smallwood
These colourful heels are perfect for an evening of cocktails in the sunshine. Inspired by the hedonistic night-life of Miami, bring a taste of Florida to London. Wear these with your best fitting jeans for an undeniably chic look.
Hip Hop Tetris Flats, by Cleo B
For the more adventurous and funky woman, we have this pair of gorgeous hand-stitched flats. The wonderful design reminds us of Tetris and adds a splash color to your t-shirt and jeans combo for the day. These flirty flats will make a refreshing update to your footwear collection.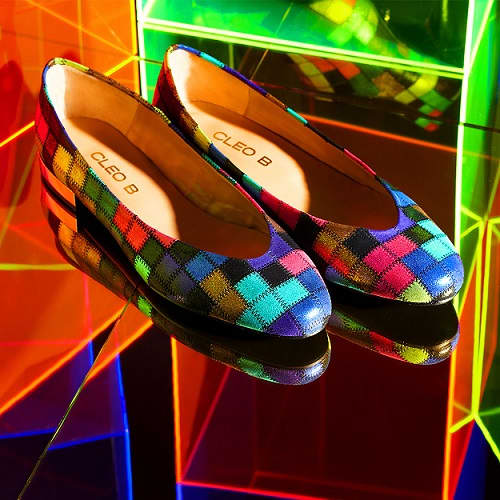 Victoria Slipper, by Lucy Choi London
We all want to feel plush sometimes and these easy slip-ons provide just that feeling. The metallic cap toe adds some pizzazz and complements the glitter perfectly. Feel glamorous at once when you put these on, great for dinner or a night out with your friends!

York Boot by Neon Boots
Even though it's spring, we know the only consistent thing about London weather is how unpredictable it is. These boots are perfect for that rainy day and the extra edge of neon pink will cheer you up and remind that yes, it is still spring!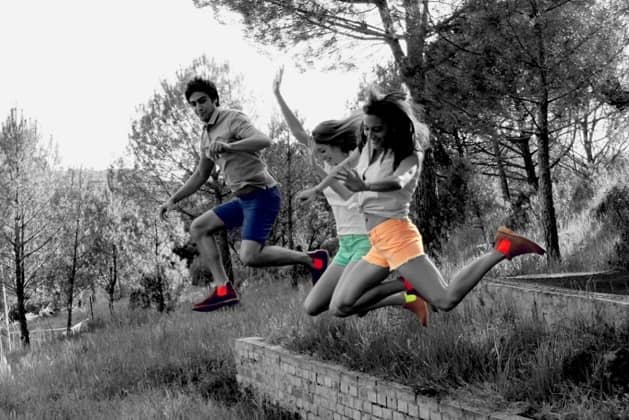 Our spring shoe collections are available online and in our Mayfair and Notting Hill stores.