Scarves, despite being an everlasting accessory, have evolved massively in their use over the past few decades. Previously adorned as a status symbol, suggesting wealth and class, a scarf is now a powerful tool that can speak a thousand words.
Vivacious colors, even if combined with a plain white T, can hint positivity, playfulness and strength. One of the most powerful women in the corporate world, Christine Lagarde, sets herself apart in the male-dominant business world with bold, abstract scarves and a chic silver do paired with her sleek suits.
London based designer and founder of SO KLARA, Klara Capouskova, has an MA in Textile design from the Chelsea College of Art and Design and comes from a fine art and counseling background. Using her aesthetic intelligence, Klara has created a stunningly elaborate collection of hand-finished luxury silk scarves made in Britain as part of the SO KLARA Be Bold and Colourful line.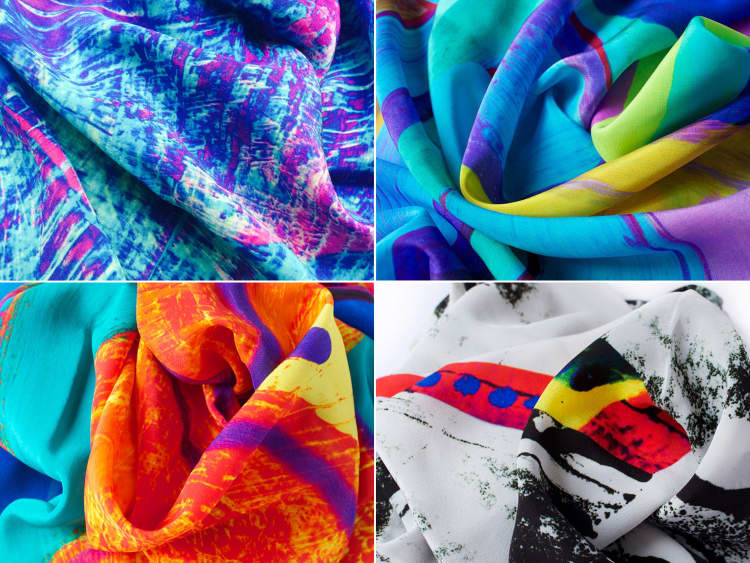 Reminiscent of exciting excursions around the world, SO KLARA focuses on crafting designs that evoke positive feelings among women, making them feel empowered and unstoppable. Riviera, inspired by the French Riviera is a luxury 100% silk Crepe De Chine scarf in the Be Bold and Colourful collection that comes with a soul of its own.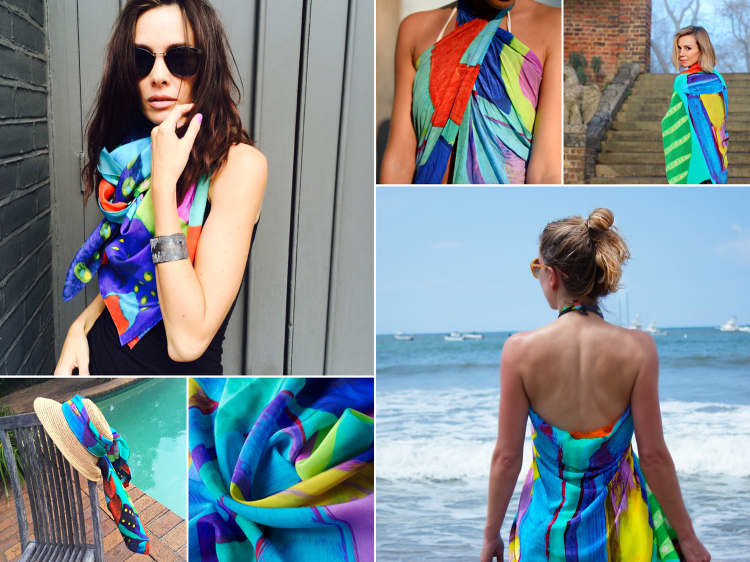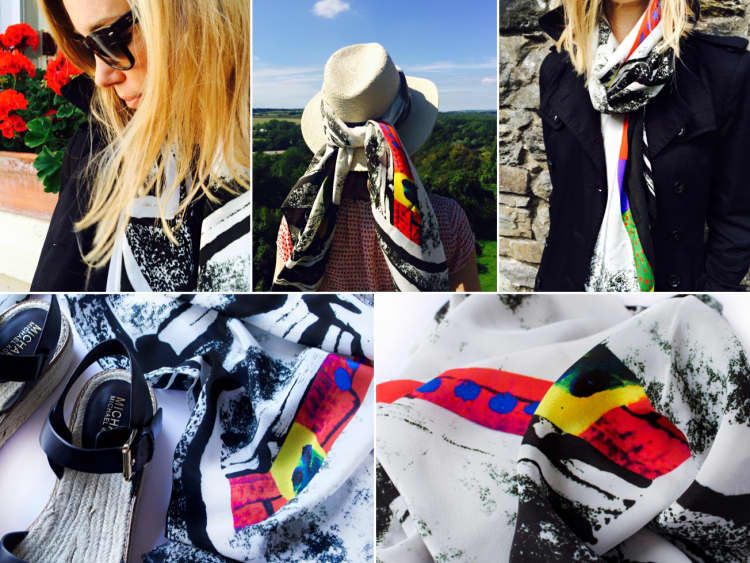 In contrast to the strikingly bold colors of Riviera, Ebony, another timeless piece, where monochrome meets an exquisite array of rainbow colors, is designed to suit women looking for more subtlety with the same amount of individuality. Then there are beachy colors of Espagna; a scarf in the same collection that captures the true spirit of the great Mediterranean.
It all begins with erratic brush strokes and the energy to transform an empty canvas into something incredibly brilliant. Directly linked to Klara's Fine Art background, the designs are hand painted and digitally printed in Britain onto premium silk, which is comfortable, natural and suitable for summer and winter alike.
The scarves can be worn in any way – think classic loop, turban or beach dress – and with any outfit. The luxurious range of silk scarves of SO KLARA is designed to give a major facelift to a casual look, making it more elegant and sophisticated for any occasion, be it a resort, business meeting or a weekend with loved ones.