Halloween certainly has sparked a new obsession of mine.
Dog-Costumes! My excuse for this new phase of "Ahh-ing" at dressed up dogs is that I am brainwashed. We are working in an office that is secretly reigned by Mojo, the office dog!
Halloween time is certainly a good time to start this obsession and here is my top three:
1. Mello, the AT AT dog.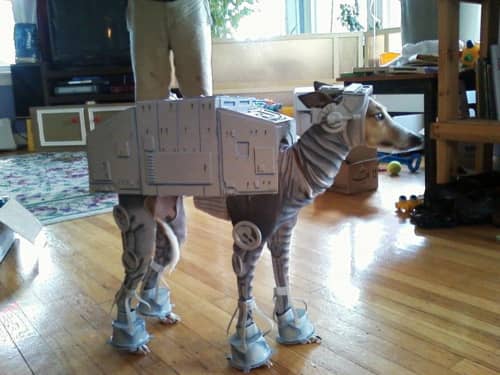 Before anyone starts exclaiming "animal cruelty", I suggest you visit his facebook page and have a look how dedicated the owner was not only to making the costume but to the well-being of Mello too! She even made a soft-foam dummy, so that he doesn't have to wait too long during fitting session.
2. The unknown, ultra-cool three-headed dog from Harry Potter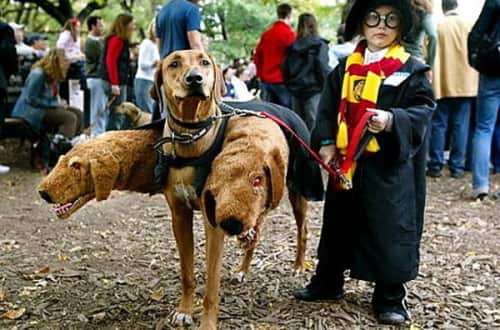 This kid must now be the coolest one on the playground!
3. Last but not least, this bulldog in a sheep's costume has stolen my heart. I think the contrast between the cuddly fake-fur and his disgruntled look is hilarious.
And of course because I AM working too! His costume reminds me of our special scarf "Wolf in Sheep's Clothing" by Helen Ruth. The scarf is exclusively available in our onlineshop!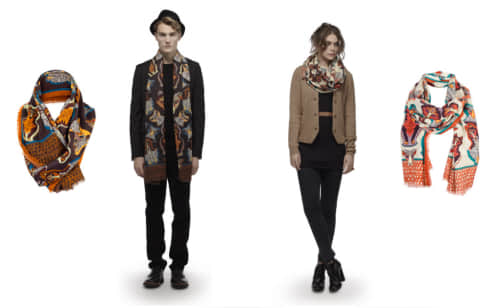 PS: As soon as the office team read the blog post, more pictures flooded in. Here are everyone's favourites: