Statement rings, stacking rings and especially rose gold rings have adorned our fingers for a while now. Even an alien Zoe Saldana in Guardians Of The Galaxy wore a modern silver double band ring. I decided to pop into the Mayfair Wolf & Badger store to get some ring inspiration on how to dress up my hands.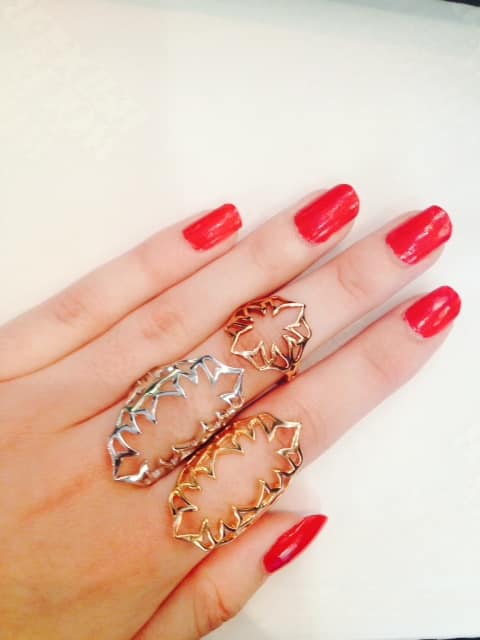 In the store I was instantly drawn to the jewelry designs of Sarah Ho-SHO. The designs are modern, luxurious and edgy yet still remain delicate and ladylike as many are inspired by flowers and have intricate cut out floral patterns. Sarah Ho launched SHO in 2006. A goldsmith and gemologist Sarah Ho was born in Hong Kong and raised in England, her designs embody an 'East meets West' signature style. SHO jewelry is fashionable but timeless and will be treasured for years to come.
My personal favourite has to be the Bluebell Pearl Ring. It is embellished with white topaz, and pink pearls. It is truly the perfect grown up statement ring. The Bella ring also caught my eye with the cut out details giving it a very fresh modern feel.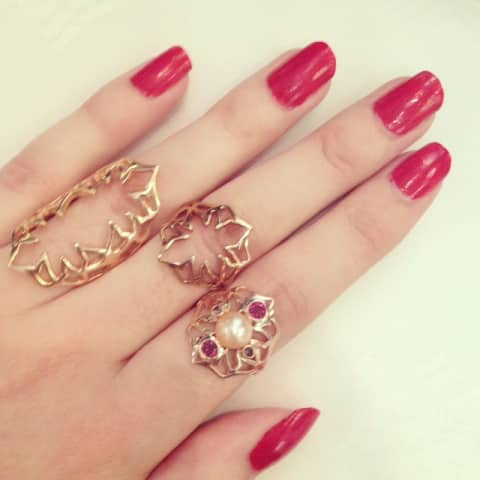 A large selection of Sarah Ho - SHO jewelry can be found in the Mayfair store as well as online.