It is no secret that designers have been inspired by the tranquility of nature for years. In our celebrity focused culture of the 21st century, flawless images are often paraded in front of us, and thus we often forget the natural beauty in which we live in.
Beauty is particularly hard to describe and some argue that it mainly comes down to perception. Despite this, the majority of us identify nature with beauty. This ideology can be perhaps explained through the mystery of the natural world, and how it can exist solely without the existence of humanity.
High fashion designers were once again influenced by our planet in their designs in recent fashion weeks. At Valentino's Haute Couture show, the audience were transported to the Garden of Eden. The clothes were embellished with contrasting medieval cat prints and romantic butterflies in a venue complete with wildlife paintings. Dolce & Gabbana's collection resembled Little Red Riding Hood and contained coats with a dark forest palette, decorated with flowers, apples and foxes.
Our immerse range of creative talent at Wolf & Badger have also taken Mother Nature as their muse for this season. I spoke to various Wolf & Badger designers on what makes nature so special, and why they choose to draw inspiration from it time and time again.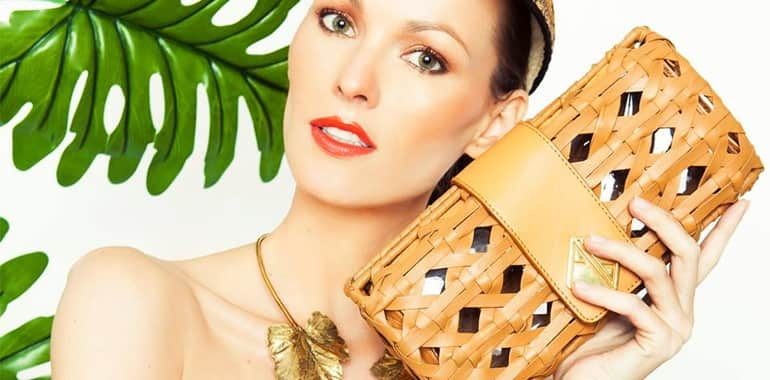 Aranaz bags represent the foliage, textures and birds that are native to the design trio's homeland of the Philippines. An ultimately refreshing piece is their Guita Purse, made from a coconut. "Nature has always been an endless pot of inspiration for me. I guess living in the tropics is a main influence. I love being outdoors and am in my element when I'm by the sea. I have always been drawn to soft organic lines and a lot of texture. The grace and vibrancy found in flowers and foliage never fails to amaze me."- Amina Aranaz.
Bundy & Webster is a brand that brings stunning creations to casual clothing using a variety of different flower sources. Hannah from Bundy & Webster tells us more about their new designs and the influence behind them.
"Our entire S/S collection was inspired by flower crazes throughout the centuries; we used hand-drawn Tudor roses, 17th century tulips, Victorian camellias and modern day sunflowers to create our designs. Florals will always be fashionable, but we've tried to keep an element of originality in there too. It's not always the most obvious things that are the most beautiful, for example we took traditional daisy chains and wrote them out in script to try and do floral fashion with a twist. Everything in nature has its purpose, and that's extremely important to us too - each illustration has been thoughtfully considered to reflect an enduring passion for the new and the beautiful."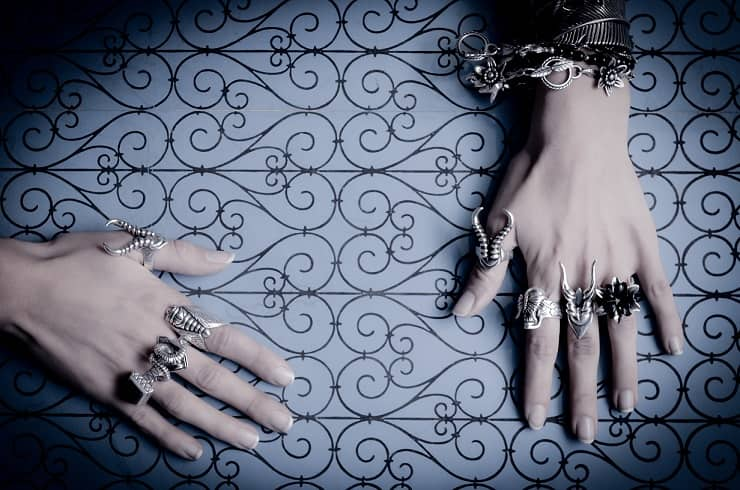 Nature is an on-going cycle, and can be just as much about death as it can be about life. It is more complicated than we can explain, yet contains the simplest forms of beauty. It is easy to become obsessed with the unattainable, demonstrated within The Wildness Jewelry brand, their unique pieces do not shy away from the more morbid side of life.
"Nature is life and death, it's unchangeable but in some ways it changes. It's stable but alterable ... an eternal contradiction. Only nature contains perfect shapes, shades, scents and colors, emotions and sensations. We ourselves are part of nature: we blossom and interact with it and in the end we always come back within its essence."- Stefania, The Wildness Jewelry

Our world is filled with contrasts and contradictions, yet nature also shows similarities to us humans and can provoke a wide range of emotions within us. Jewelry designer and talisman collector, Batya Kebudi explores this idea in more depth. "I feel that animals make us realise that there are creatures on this earth other than us human beings and that they all come with their own beautiful and unique physical attributes. They should be cherished and protected. My love for animals influences the way I design, in that I spend a lot of time studying them and making sure that their individualities are reflected in my designs." With everything beautiful there comes a great risk of loss primarily through human greed. More and more of our planet is being corrupted, polluted and broken with every passing minute.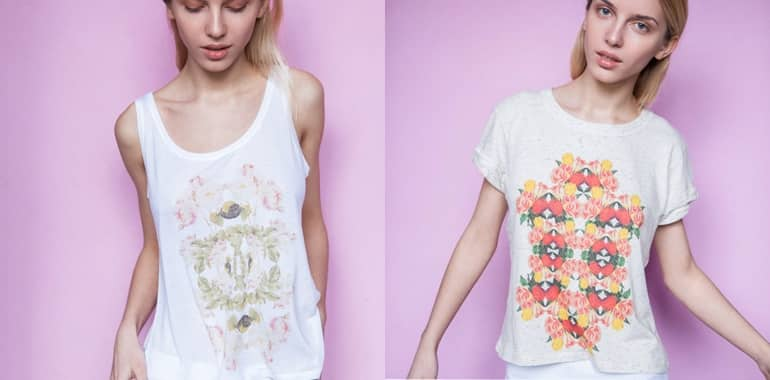 Our final word comes from Angelina Sam, the founder of brand Ultra Tee, who know that to truly appreciate how beautiful nature is you must also respect it too. "My brand is ethical and respects our planet by using ecological eucalyptus fibre Tencel, ethical cotton, recycled fabrics and by reducing carbon footprint (CO2e). My designs are based on my concept: respect & love for nature. I find those elements in old botanic books, archives, libraries and use them in a kind of different way by duplicating, transforming and making symmetries… It gives great and sometimes unexpected results… Our nature is so rich so it gives you an inspiration to create something new all the time!".
Shop all the designers mentioned in this article online at Wolf & Badger.