One can follow a trend, and yet still style it in a way to make it your own. So why not invest in a slogan tee or sweater this Spring/Summer? They have stormed the catwalks at recent fashion weeks around the globe so they're definitely a piece to invest in this season.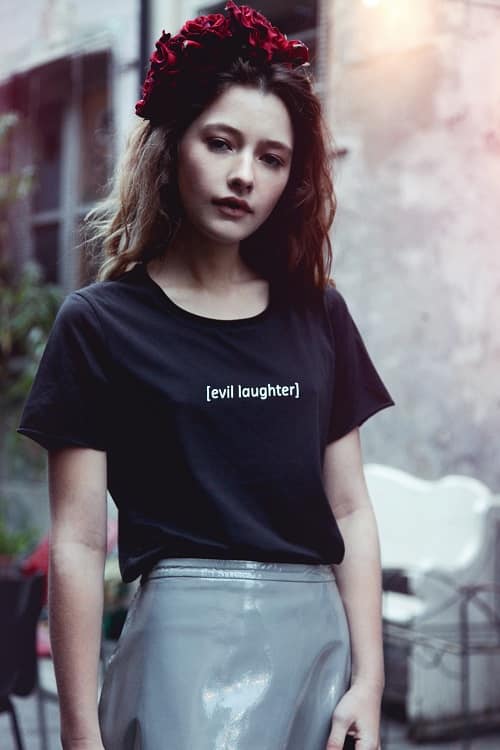 What's great about the slogan tee and sweater trend is that they are so unique and you can find one to suit your personality. They each have their own meaning inspired by popular culture, which shows that despite many people following the trend, each person will find one perfect for their personal taste. It is a wardrobe must this season, whether you want it for a festival or a casual day time look. Ones we love from the catwalk are the big, bright and bold from Moschino A/W14, the baseball jacket by Marc by Marc Jacobs and the Pastel slogan sweater from Kenzo.
Luckily for you, you can be a part of the trend with the range of slogan tees and sweaters available at Wolf & Badger. Pop.See.Cul has their range of original tees and sweaters in both the stores as well as online. This brand steps away from the cliches and stereotypical mainstream trends to find slogans that suit the customers individuality.
We simply love them embracing the monochrome trend in many of their items, with a simple pop of color in many of the slogans too! One of my favourites has to be the 'Now I'm gonna have to turn my back on you' sweater because of it's playful and cheeky text. Whether you want to play it safe or be bold, Pop.See.Cul have the perfect one for you.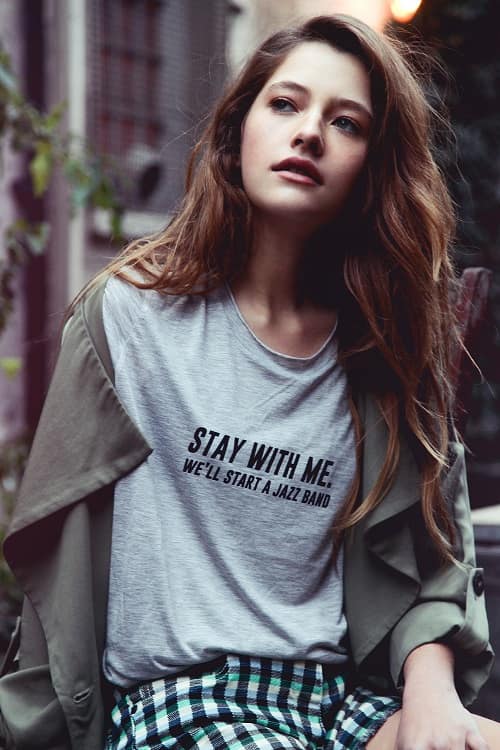 Styling Slogan Tees and Sweaters
If you're going to follow the trend this season, remember you can incorporate it into your own style and make it personal!
For the girls, you can pair the tee or sweater with a pencil skirt and a cute pair of heels for a casual evening look. If you're heading to a festival this summer, why not wear it with denim shorts, and a beautiful floral headband?
For the men, pair your tee or sweater with skinny jeans and skaters, or for a more sporty look this summer, try it with some joggers and trainers.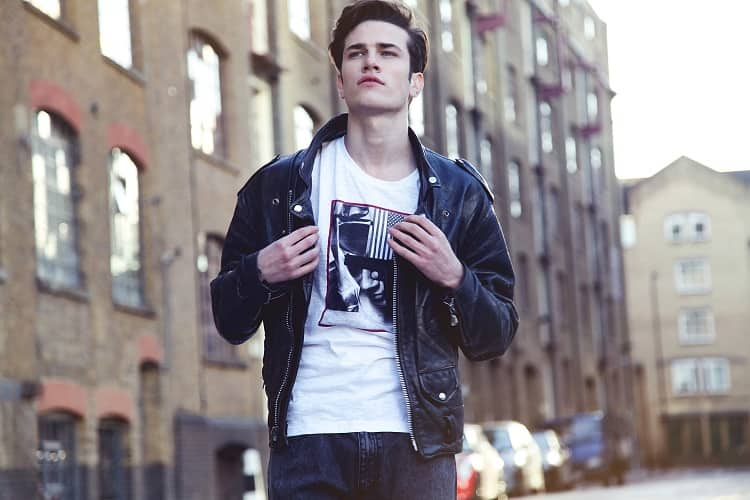 The options are endless of how you can style this fabulous piece into your wardrobe, and I'm sure that you can fit it in somewhere! It is such a versatile item that will never go out of style, and perfect for many other seasons.
Pop.See.Cul is available in Mayfair, Notting Hill and online.