Handcrafted in London using 100% natural ingredients, 58 Lifestyle products are cruelty-free and made in small batches to best care for your mind, senses and skin. We spent 5 minutes with Michal to hear more about how she reset her body and mind through the natural path.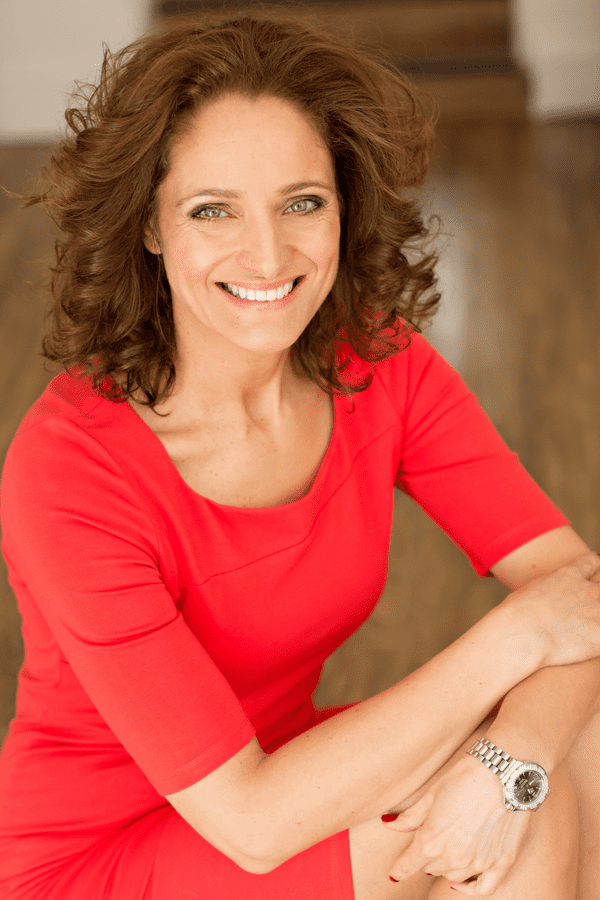 How did 58 Lifestyle begin?
I spent 16 years working for leading international corporate companies travelling the world, eating sporadically and unhealthily until the effects started to take their toll on my health. What ensued was a voyage of self-discovery as I looked to regain a positive state via the path of natural medicine and alternative therapies. This "reset" of my mind and body further encouraged my decision to open the 58 South Molton St Wellbeing Clinic with my husband Noam, a leading clinical psychotherapist. In recognition of the clinic's tenth anniversary, I decided to channel the positive experiences and nurturing effects of the clinic's environment into a scent that would reflect the clinic and could be used at home to continue that feeling of support. By working closely with the skilled therapists in the clinic and truly understanding the healing and nurturing properties of natural ingredients, I blended a wonderful marriage of aromatic oils and pure, organically sourced ingredients that are based on my personal therapeutic journey. The Balancing Blend is designed to rebalance and harmonise the mind, body and soul. This iconic scent is infused into all of the 58 lifestyle and body care products. The 58 Lifestyle collection was developed to encourage people all around to feel the real and proven benefits of transitioning to natural-based products and to remain mindful of personal and environmental wellbeing. The collection is an expression of my personal journey from a busy fast-forward lifestyle to an ambassador for self-healing.
Have you always been interested in the beauty industry?
Yes, since I was a little girl I used to like the way my mother used her beauty products and skin care. She used to blend her own creams and oils at home and I always volunteered to try them. As a teenage girl I started looking at skincare brands and always found myself searching for the unique ones... one I can remember is Shiseido – probably the very first brand I used for makeup and skin care back in the 80s.
How did you begin to develop your products?
My journey started with a discovery and creation of the balancing scent. The first product I created was the natural balancing diffuser oil and once the scent was up in the air in the 58 Wellbeing Centre therapists and clients wanted it everywhere! On my search for natural skin care and lifestyle products it was only natural to blend our natural wellbeing oils with a selected natural base to create the 58 lifestyle & skin care products.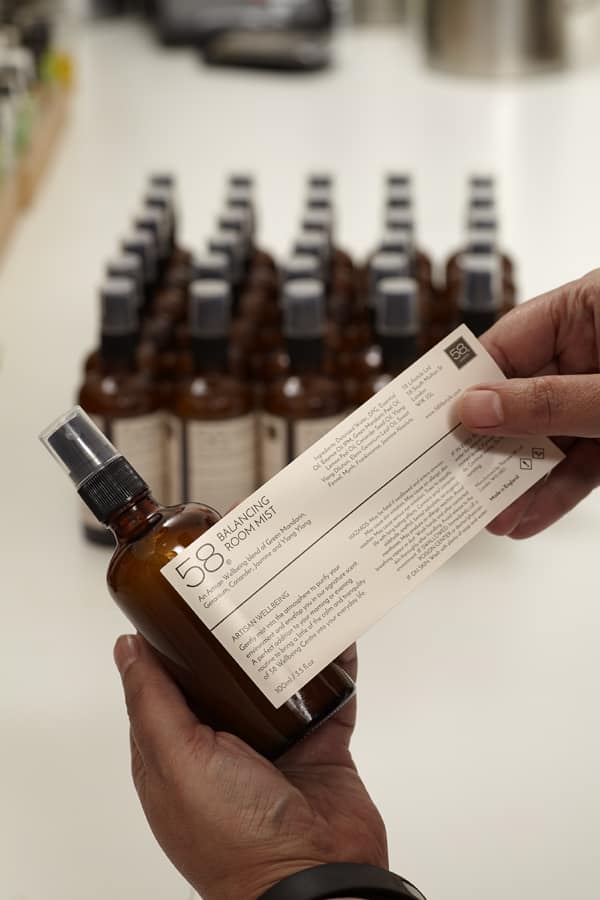 What have been the highest and lowest points on your journey so far?
The highest point on my 58 Lifestyle journey was the day the products arrived from the studio. There was nothing like opening the boxes and seeing the final products ready to go on the shelves. It was the highlight of a long 2-year journey from designing the blend to designing the product line, the branding, the packaging and design and then see it all completed and ready for our clients to enjoy. The lowest point at 58 Lifestyle was the first time we participated in a group pop-up shop. I felt like a fish out-of-water and it took me a few days to adjust. We have had many successful pop-up shops since; yet I have to admit that selling in a shop is probably not my strength…
How would you describe your customer base?
Our customer base is both men and women aged 25+, who invest in their lifestyle and value natural and sustainable products.
What do you do when you are feeling uninspired?
I will go for a run to freshen up my mind and then have a chat with one of my very inspiring friends.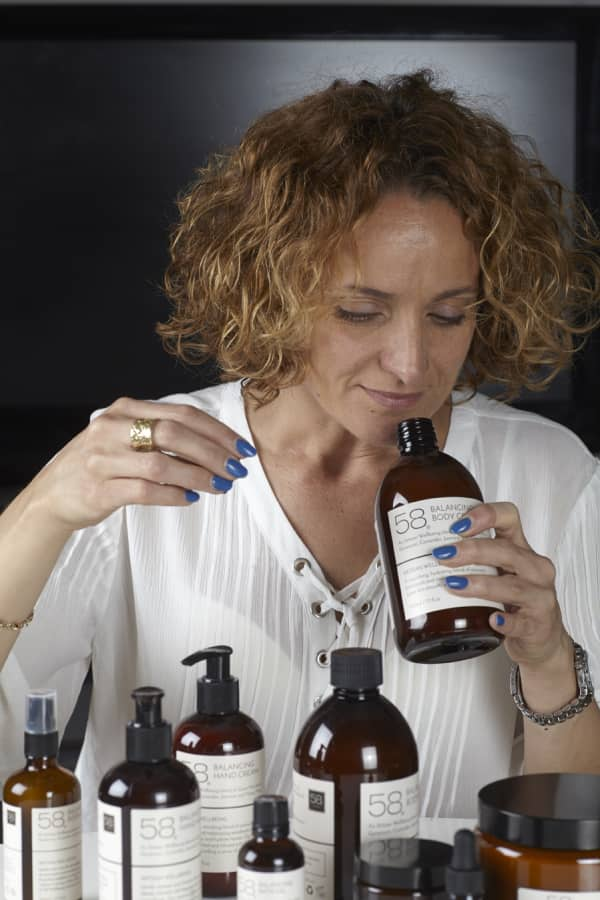 What is your evening skincare routine?
After a long day out and about, cleaning and moisturising my skin is key. I wash my body with 58 Lifestyle Body Wash and enjoy the Aroma Oils in a steamy shower. After the shower, I apply 58 Lifestyle Body Cream - gently massaging the oils into my skin. I wash my face with natural face wash, apply my Vitamin C Serum and finish with a nourishing night cream.
What's different about your products?
The key difference about our products is our natural blend of aroma oils infused with delicious top notes of jasmine and geranium extract proven to alleviate stress and support balance of the body and soul. From skin care to candles and room scents, our unique artisan blend is infused in a natural and organic base to enrich the experience.
Why is using natural/organic ingredients in your products so important to you?
Using natural and organic ingredients in my products is so important for me as I feel that on one hand I am following my values to support sustainable goods and protect our planet, and at the same time I am offering my clients a clean alternative to nourish their body and support their healthy lifestyle.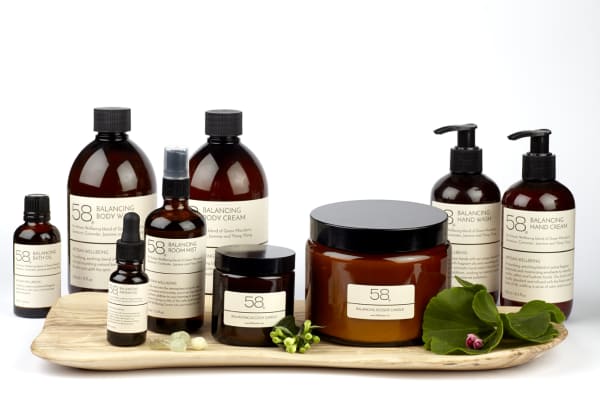 What is your go-to product from your range?
Our room mist; it's a hero product for me. I have it with me wherever I am - in the office, at home, in the car when I travel. The room mist, not only 'mists' the room with our wonderful scent, it also clears the air and really balances the mood. I use it in meetings; to feel at home when I am traveling around; in the bedroom before I go to sleep; in my son's room when he is doing his homework…
Do you have a mentor?
I don't have a mentor but I do have many friends with a great business and life experiences that are my 'go-to people' whenever needed.
Is there another brand whose work you particularly admire?
I do admire what Tincture did with home cleaning products – creating natural home cleaning products in beautiful elegant bottles, they managed to come through as 'the' home cleaning product in a very elegant way.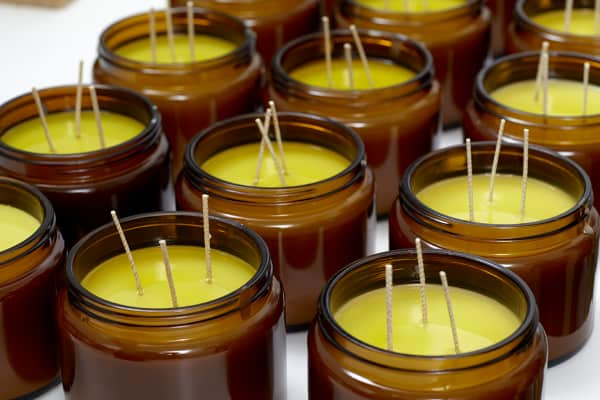 What drew you to Wolf & Badger?
I can spend hours on the Wolf & Badger shop online… I love the unique combination of products; I like the idea that W&B are honestly supporting new creative brands and locating wonderful products to offer clients like me.
What's next for your brand?
Next for 58 Lifestyle is adding a new product to the family -  Reed Diffuser that will be available for Christmas.