BotanyBlend is a collection of Sensory Wellness products to make you feel good, by nourishing your skin and indulging your senses. The range was developed by an
Aromatherapist with a rare specialist understanding of the sensory nervous system, Katie Paige. We spent 5 minutes with Katie to discover the inspiration behind the brand.
How did BotanyBlend begin? 
I wanted to develop something to make people feel good about themselves and improve their health and wellbeing by using my knowledge of the senses and aromatherapy. I've worked as an Occupational Therapist in the NHS for for several years, one my areas of specialism is sensory integration a branch of neuroscience concerned with how the brain processes sensation. In this line of work I come across people from all walks of life experiencing anxiety, exhaustion, sadness, loss, and even trauma. I regularly see the impact this has on our ability to maintain health and wellbeing, often resulting in an absence of self care and lack of resilience.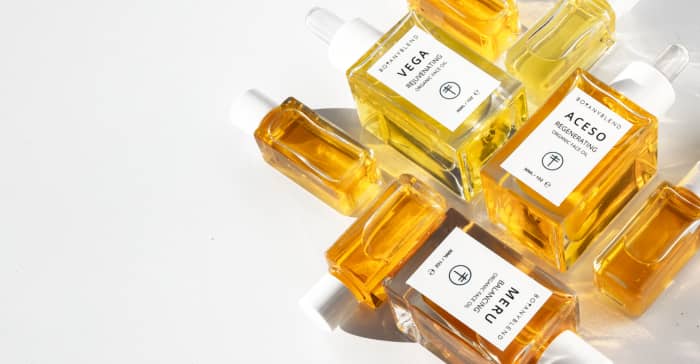 I noticed in the media a lot of thought was being given to the more common external senses especially touch, vision, taste, auditory and smell, but there was very little understanding of the calming internal or 'hidden' senses and how these impact wellbeing. Most people believe there are 5 senses but there actually 8 and they all impact our wellness.
I developed a concept of sensory wellness exploring the sensory nervous system, the sympathetic nervous system, and the parasympathetic nervous system. I found that people (including myself) were spending a lot of time in a 'sympathetic' state of arousal. They were in 'doing mode' and had 'too many tabs open in the brain' This was often leading them to 'burn out' I explored the health risks associated with these states of arousal and this highlighted to me the importance of self care.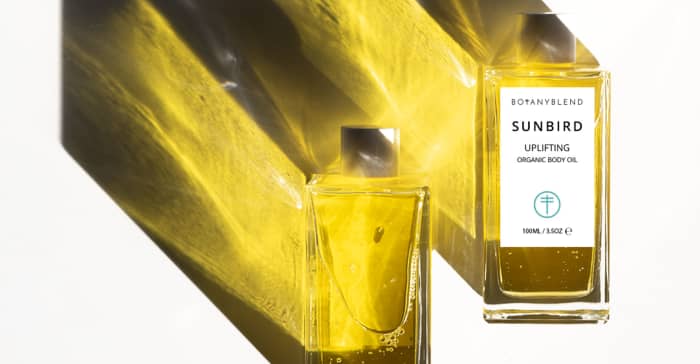 Have you always been interested in the beauty industry?
As a child I was obsessed with products, I loved the exotic ingredients, I thought they were fascinating. I would read the label of every product in the bathroom. I was always curious to know how ingredients worked, and where they came from, especially ingredients which feed the senses.
How did you begin to develop your products?

I wanted to create aromatherapy wellness products with a sensory spin.
I started with aromatherapy face oils along with facial massage, concentrating on how the internal senses in particular the calming sensory pathways in our muscles and joints around the jawline and external senses including touch, deep touch and smell could be utilised to provide a simple but effective moments of calm which fit into everyday activities at home.
Our most recent edition is body oil Sunbird, a complex blend of mood boosting essential oils known for their energising and uplifting properties. I plan to develop more products with sensory aspects and over time ranges which target specific sensations to provide people with the sensory awakenings they need to increase boost happiness, energy or help them to relax at this same time as providing a nourishing treat to the skin.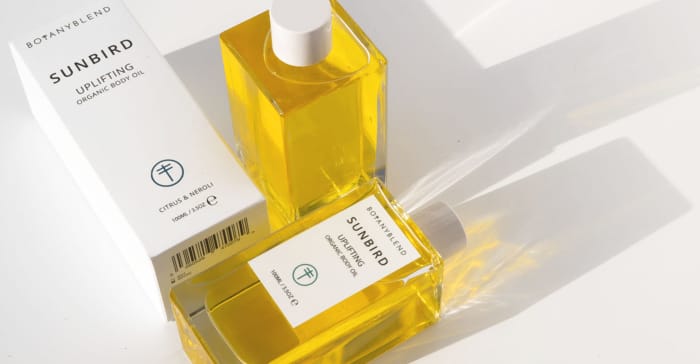 What have been the highest and lowest points on your journey so far?
I've found developing a brand is both exciting and scary, a lot depends on you. I try to reflect on everything that doesn't go to plan and see it as a learning opportunity.
How would you describe your customer base?
They are busy hardworking people who care for others or work in high demand roles and need support to find some time to give back to themselves. Our customers appreciate quality and authenticity, they are conscious ethical shoppers.
What's different about your products?
The products have people at the heart of them, they are developed to help you to feel good, using the concept of sensory wellness to empower people to be happy and healthy. We are a British brand, organic, sustainable, fairtrade, and the aromas really move people, providing a moment of total escape. So much time has been taken to make sure each one is just right. We make our products in small batches to ensure they are as fresh and as nutrient dense and aromatic as possible.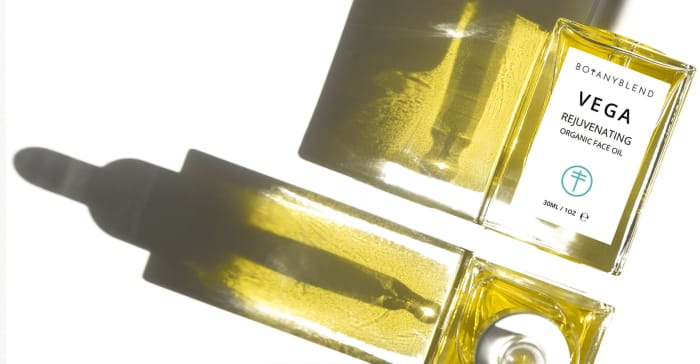 Why is using natural/organic ingredients in your products so important to you?
By using organic we know we are minimising the of use chemicals and pollution, working with natural systems not against them, and contributing to building better soil fertility. In the beauty and wellness industry, there is frequent use of additional ingredients, which can be harmful to the skin and environment. It is important to us that we move away from that.
What is your go-to product from your range?
Currently it's Sunbird, but that's likely because its my newest product in the range! They're all great in their own way.
Do you have a mentor?
Yes, I am currently working with two from differing but relevant backgrounds.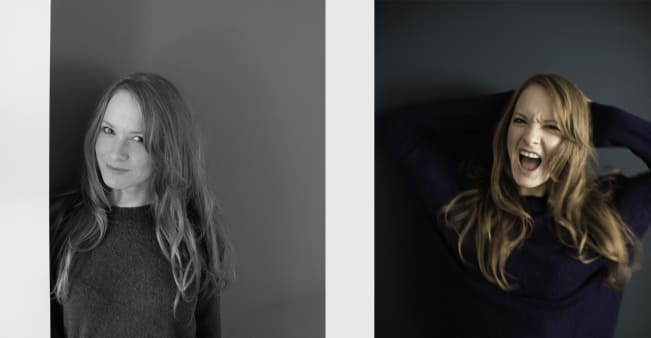 Is there another brand whose work you particularly admire?
I'm inspired by so many brands, if I had to choose it would be clothing brand Finisterre. I love their causes, they value people and the environment, they are innovative and do their best to make products using environmentally sustainable materials.
What drew you to Wolf & Badger?
I've always loved Wolf & Badger it's such an inspirational platform for emerging brands. It was an honour to be selected and we're thrilled to see our products on the Wolf & Badger website.
What's next for your brand?
Over the next few months I will be running sensory workshops and talking at events about Sensory Wellness.