Cairenn Foy is an Irish luxury childrenswear brand (0-7yrs old) designed by Cairenn Foy in Dublin, Ireland. The brand consists of a select range of beautifully crafted garments for children using only natural breathable fabrics. Cairenn's design philosophy is rooted in her passion for style, quality, and detail, that capture the essence of children's innocence. The style of Cairenn Foy is timeless,elegant,and traditional. We caught up with Cairenn to learn more about the inspiration behind the brand.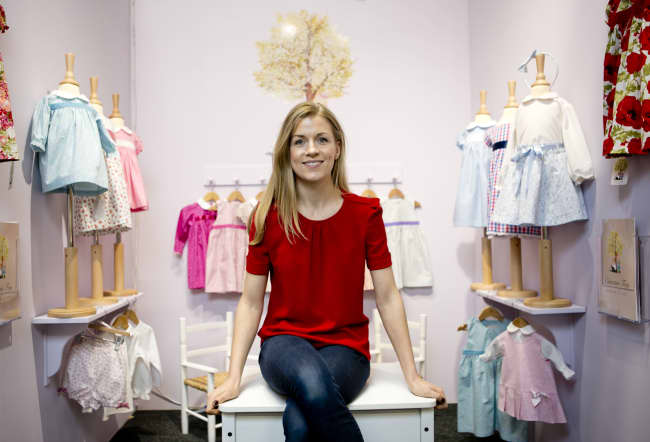 How did Cairenn Foy begin? 

Please describe the first step on the formation of your brand. The first step I took towards creating 'Cairenn Foy' Childrenswear was enrolling in Fashion Design in The Grafton Academy in Dublin, as my primary degree was in European Business and languages. Given my degree and background for the last ten years of my working life was in large Blue-Chip companies enrolling in The Grafton Academy was such a breath of fresh air, I felt so at home and so happy being able to work with my hands and follow the creative path I had longed to be part of for so long. I absolutely hope to return and continue my study when I am not quite as busy. Life is all go with 2 small children (Connor 5 & Ava 4) and a third on the way but I wouldn't have it any other way. After leaving school I always knew I wanted to follow a creative path but as to what that looked like I was unsure at such a young age, so my parents encouraged me to study a broad business degree in European Business and Languages. After completing my degree, I worked for 3 large multinationals in Business Development and Account Management roles where I was responsible for some of the most strategically important accounts. My background in sales has meant I am accustomed to working in a highly pressurised environment .My role as a Business Development Manager meant that strangely, I have become accustomed to rejection so in a sense the setbacks I have had and will continue to have haven't knocked me to the floor, I've been able to bounce back .This foundation in sales and Business Development has been hugely beneficial to me and allowed me become much more resilient as a business owner and creative individual had I not worked in that industry for such a long time.
Have you always been interested in fashion?
I've always been interested in fashion from such an early age as soon as I could talk and walk I was very vocal with what my mother bought me. One of my earliest memories when I couldn't have been more than 3 is sitting under the kitchen table when my mum's friends would call around for lunch and quietly taking their shoes off their feet so that I could admire them up close and personal and try them on.
What have been the highest and lowest points on your journey so far?
Being a new designer and a new start-up I would have to be completely honest and say there have been a lot of lows and some amazing highs. One of my proudest achievements to date was having Avoca agree to stock my brand before it had even launched, followed shortly by Brown Thomas who now stock our brand in all of their childrenswear stores. Having your own business can be very lonely. I work with a very small team so a lot of the time is spent working alone, you really have to learn to trust your gut. Any time I have not listened to my gut, I've inevitably made a bad decision.
What was the inspiration behind your latest collection?
I always look to the past for my inspiration. My first and second collection was heavily inspired by the 20's/30's. Growing up I was totally and utterly besotted with Shirley Temple. I adore the short puffed elasticated sleeves in our Poppy Style dresses finished with our very polished Pique Cotton Peter Pan Collars. The dresses I design evoke memories of the past...of simpler times. They are dresses my mother and grandmother would have worn but also dresses my daughter can wear because they are timeless. As a mum to a 4-year-old daughter I am always conscious that the style of the dress must also be functional and this is always the forefront of my designs.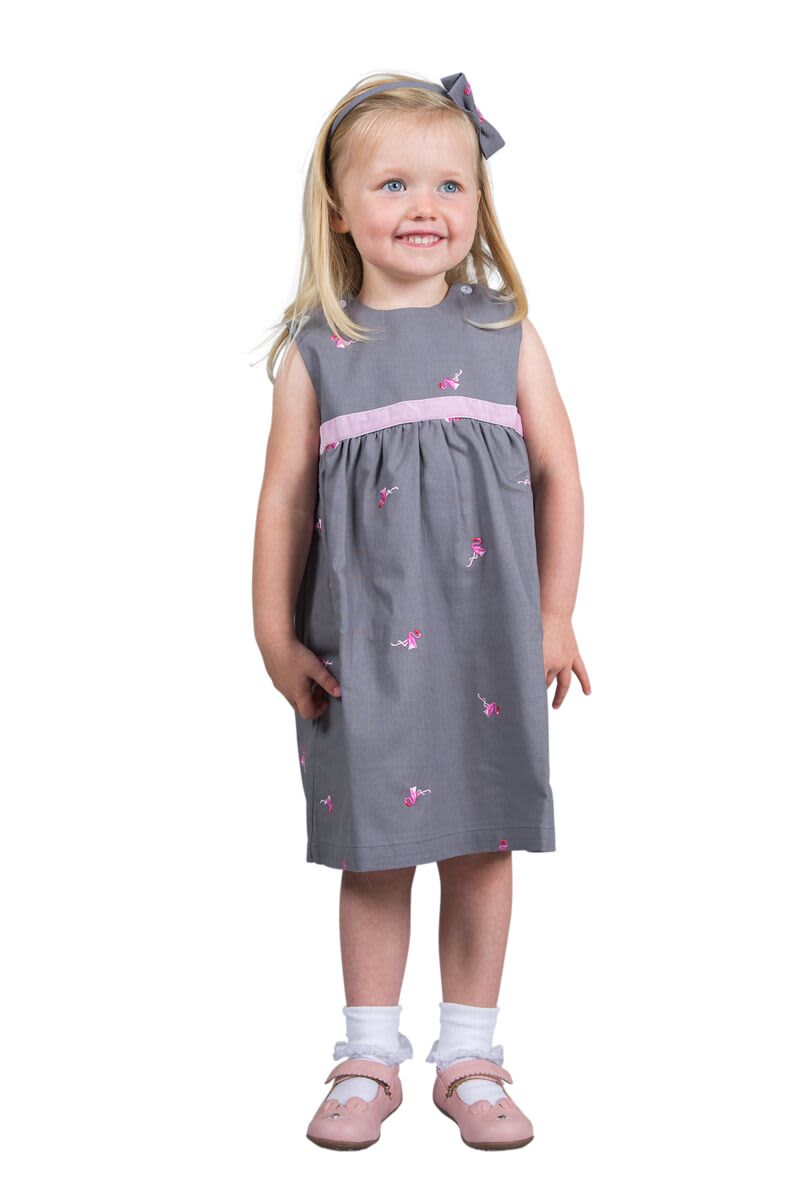 Do you ever struggle to stay inspired?
I find a lot of my ideas come to me when I am out walking or pushing the buggy with my children, so I tend to keep a pad with me where I can jot different ideas down as and when they come to me.
Where is your go-to meeting spot?
Anywhere with good coffee.
How would you describe your customer base?
My customer base is quite varied in age, but ultimately the customer who buys from me seeks a product that is ethically made, timeless, traditional, and elegant in its style. We only work with the finest natural fabrics which allow our children's skin to breathe whilst they play. Our brand appeals to customers who seek affordable luxury that is ethically made.
Is there anyone you would love to see wearing your designs?
Gosh, I am so chuffed and delighted when I see my brand on all the little ladies of this world, especially when you receive lovely thank you emails and photos sent in by mummies and grannies from across the globe, so I am honoured when any little girl wears my dresses.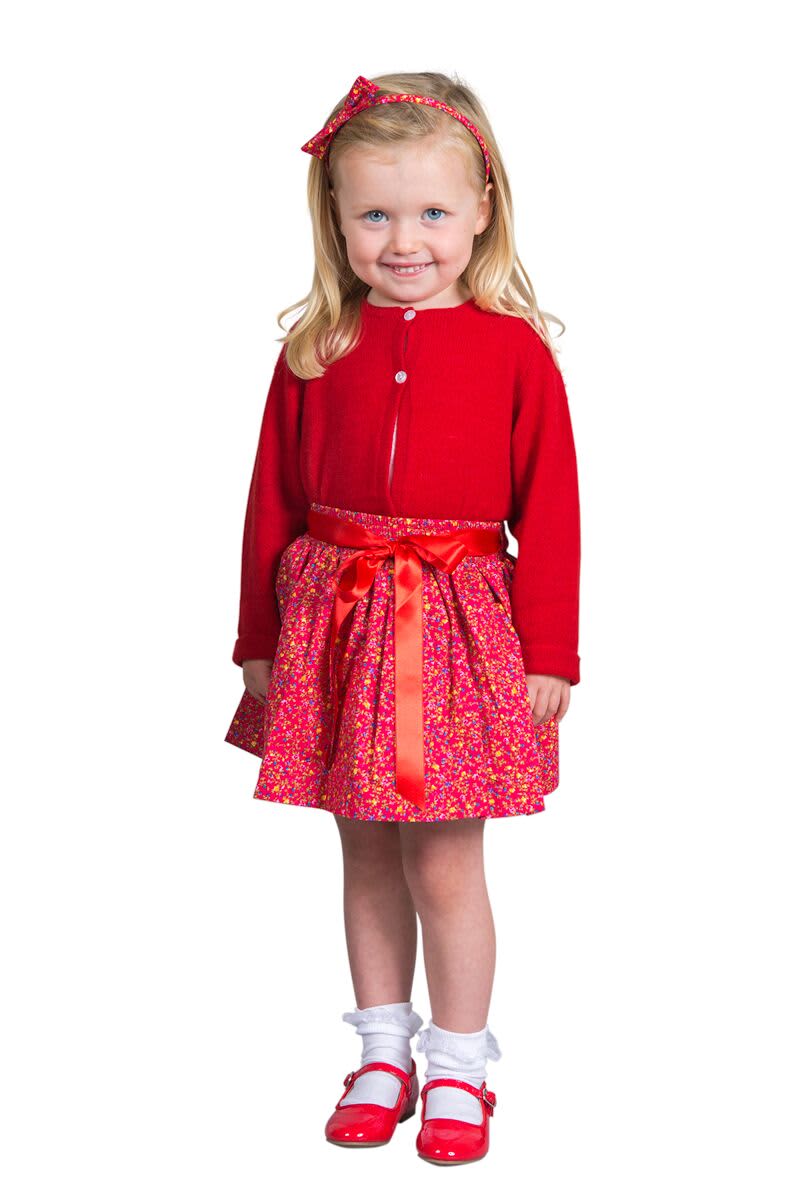 What are the morals you run your brand by?
From the outset, I wanted to work only with natural breathable fabrics, so all of our dresses are made with 100% cotton and our hand knit cardigans are made from an incredibly soft cashmere cotton mix. In a world of fast fashion where we buy and discard so much I really wanted to create beautiful little dresses using the finest fabrics but keeping the cost at an affordable price without compromising how the garments were made and what they are made from. I work with small group of trained seamstresses who have honed their skills over decades and are all paid a fair wage.
Do you have a mentor?
I would absolutely love a mentor within the fashion business but do not have one. I do have a small number of trusted advisors that I can go to bounce ideas off, but my husband is my most trusted go-to mentor and advisor, his advice always puts me at ease.
What apps keep you sane?
Instagram and Pinterest.
If you could only wear one piece from your collection, what would it be and why?
It's always hard to choose a favourite style...its nearly like being asked to choose a favourite child as the designs are really such a close extension of yourself. I would probably have to choose my Poppy Style Dress as my favourite style, it is so simple and elegant. I import my embroidery anglaise from France and it is inset across the chest of some of our Poppy style dresses. I love putting this style on my daughter with a little cardigan and some plain soft leather Mary Jane's. My daughter wears these to Montessori every day and they look so elegant and polished yet so simple. This style just reminds me of dresses I wore when I was growing up, the prints I've chosen evoke memories of innocent, carefree, childhood memories spent growing up in Copenhagen.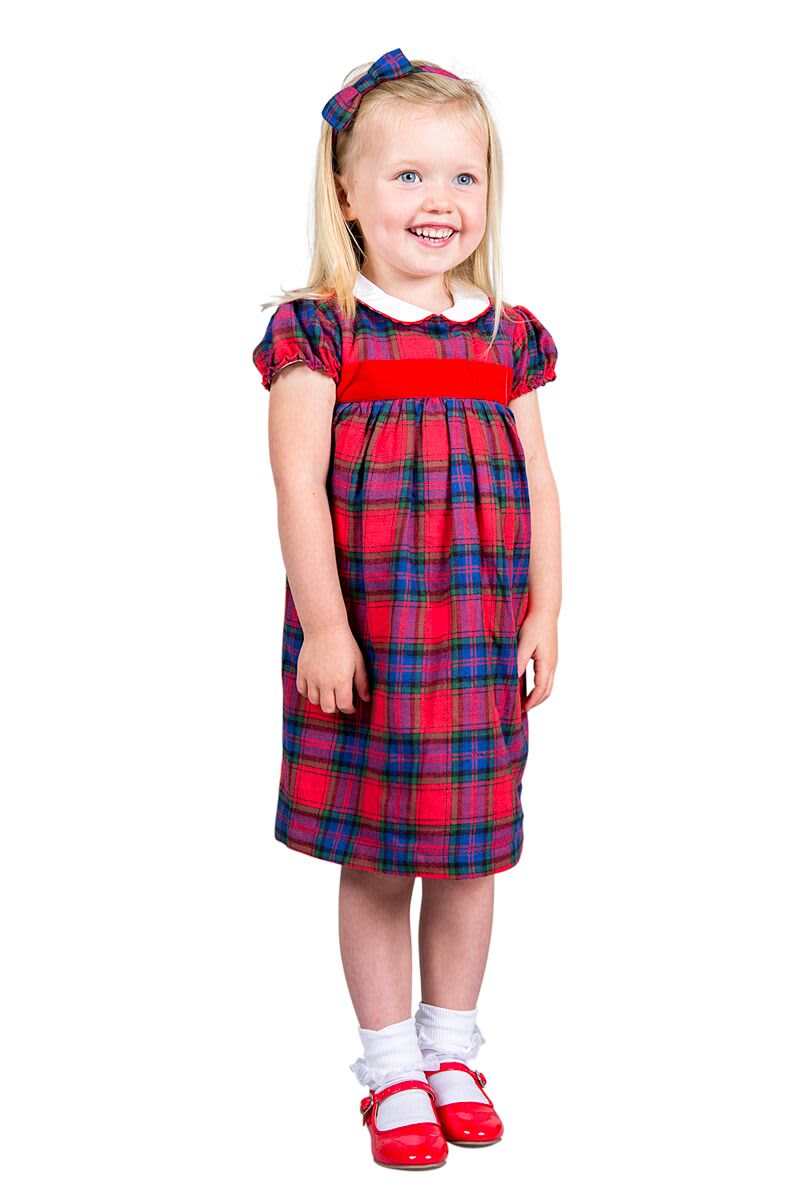 What's the biggest style mistake you've ever made?
Gosh there's been quite a few...pedal pushers and white PVC wedges... (the ones baby spice wore) as a teenager springs to mind…thank God there was no social media back in the day.
Is there another designer whose work you particularly admire?
I absolutely adore Luisa Beccaria, her style and prints chosen are always so elegant, timeless and romantic.
What's the best piece of advice you've ever been given?
"What's the worst that can happen?". My husband says this to me nearly on a daily basis when I confront him with an issue I am facing.
What drew you to Wolf & Badger?
It's an authentic site with fresh new designers you don't see on the high-street or in mainstream fashion websites. It's such a treasure trove of carefully curated products and designers, that I am absolutely thrilled to be part of.
Where do you see the brand in 5 years?
I am currently designing a new extension to our brand that will encompass baptismal gowns, communion gowns, and flower girl dresses. In 5 years' time, I would like to have expanded my range further with a strong presence in the US and Middle East. I have a huge interest and passion in Interiors as well so who knows where my brand could be in 5 years but hopefully going from strength to strength.