Corinne Taylor creates organic, vegan & eco-friendly Aromatherapy products handmade in Brighton, UK. They create highly effective, all natural Aromatherapy products which include skincare, home fragrance, bath and hair products. All of their products are developed & created by founder Corinne Taylor, a certified Aromatherapist with many years experience in using essential oils to help treat her clients. They wanted to create a range of natural products using essential oils, so people could experience the benefits on a daily basis, with each and every ingredient carefully chosen for their therapeutic benefits.
All of their products are:
Formulated using only natural and organic ingredients,

100% free from SLS, parabens, sulphates, mineral oil, synthetic fragrance & color

100% free from Palm Oil 

Certified cruelty free 

Vegan Friendly ​

Scented only with essential oils ​

Handmade in small batches in our rural East Sussex workshop on the outskirts of Brighton
We sat down with founder Corinne to find out more about her brand.
How did your brand begin?
I started out as a Holistic Therapist practising treatments such as Aromatherapy, Deep Tissue Massage, Reflexology and Reiki. The products business started as a sideline to compliment my treatments and has grown over the past five years into a full time business for myself and my partner Dan. We started out selling at local markets and wellbeing events and soon after launched our website and online store. Now five years on we have expanded into wholesale supplying over 50 retailers in the UK as well as stores in Europe and Japan.
Whilst training to become an Aromatherapist and working in my first therapist job, I was amazed to learn first hand the benefits of essential oils by using them with my clients through massage. I then began to experiment by making products containing essential oils to compliment my treatments, such as bath salts to de stress or boost energy. Soon friends and family wanted to buy from us and we started selling at a market stall at weekends. My partner Dan had worked previously as a graphic designer, so was able to create all of the labels and banners, whilst I worked on the product formulations. After a few months we attended local markets and launched our website, selling our initial range of bath salts, candles and soap.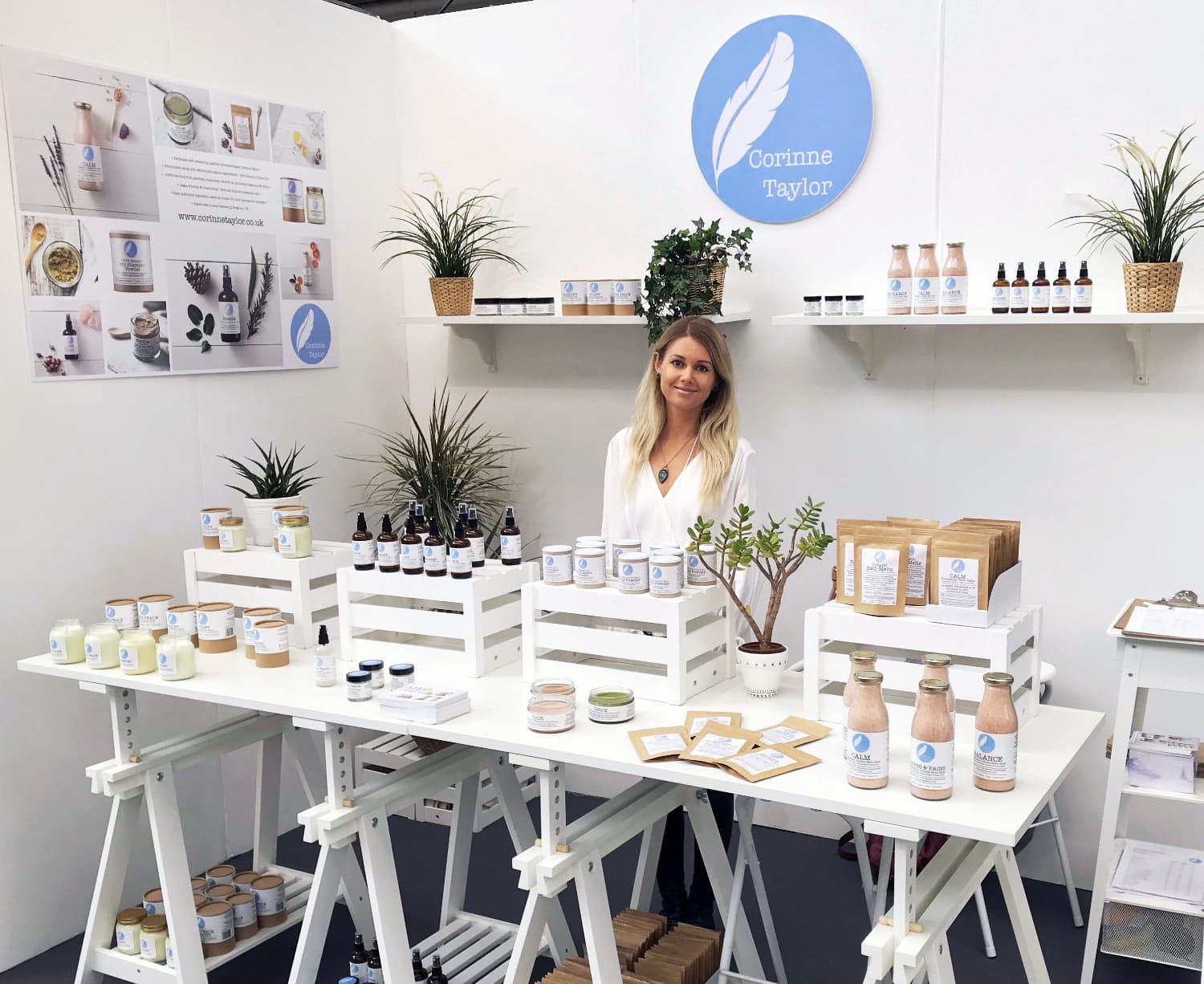 Have you always been interested in the beauty industry?
I have always been very interested in wellbeing and holistic living, which has developed into becoming interested in green beauty as well. During my initial research and development I learnt about how many toxic and unethical ingredients were found in beauty products, which inspired me to develop the natural alternatives in our range.
How did you begin to develop your products?
As part of my Aromatherapy training I learnt basic mixing and blending of essential oils, and we created some products such as bath salts and creams. This really ignited my passion for product formulation and I started out experimenting with essential oils and natural ingredients in my kitchen at home, first of all creating blends for myself, family and friends. This then developed into designing an initial range, to compliment my treatments and sell at various markets and events. The idea was that the products have a therapeutic element to them, for example to calm and relax, soothe sore muscles or uplift and energise.
What have been the highest and lowest points on your journey so far?
After three and a half years working from home, finally being in a position to move to a commercial premises and expanding our team was a huge high for us. We have been able to grow so much more this year having a larger dedicated space as well as two fantastic workshop assistants. Another proud moment this year was winning our first two awards from The Beauty Shortlist, hopefully they will be the first of many!
As for low points, there have been various challenges when scaling up the business quickly, to meet growing demand for our products. Another big challenge is trying to source packaging that is both sustainable, functional and fitting with our brand. However every challenge and mistake has been a great learning curve and an opportunity for us to grow and evolve. I wouldn't change any of it!
How would you describe your customer base?
I would say mostly female, health and eco conscious, aged between 25 and 60.
What do you do when you are feeling uninspired?
Being in nature always inspires me, so taking time out for a nice long walk or visit to the beach (only 5 mins from our home!) always helps. Also taking a few hours out for self care, such as a bath, doing some yoga or reading a nice book, can recharge the batteries and help me get back to things with a fresh perspective.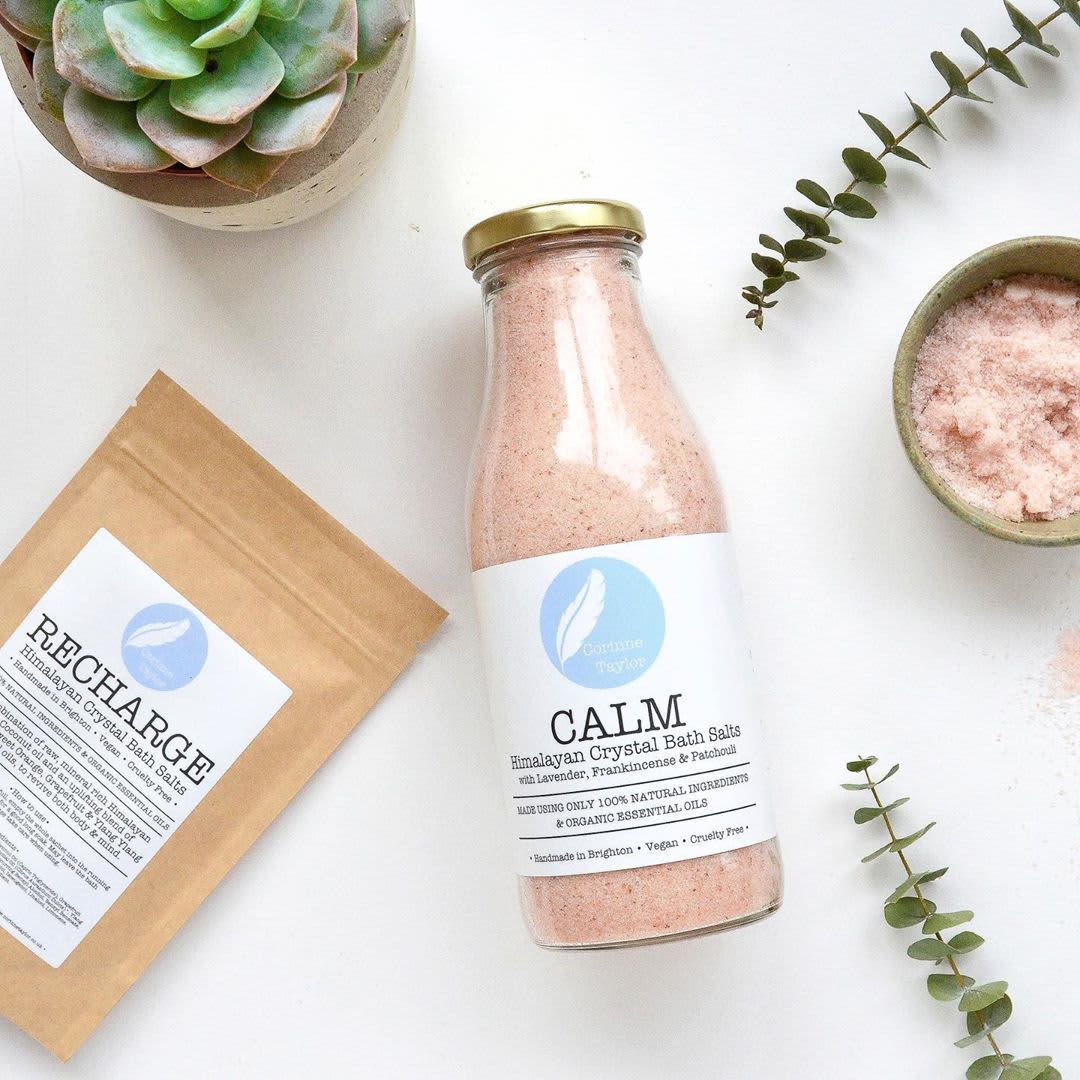 What's different about your products?
Our range of products have been inspired by my work as an Aromatherapist, so everything is designed not only to smell beautiful, but also with a therapeutic element. All of our products are made with only 100% natural ingredients, and are also certified cruelty free and vegan.
Why is using natural/organic ingredients in your products so important to you?
Our skin is like a sponge and absorbs what we put onto it, which is a scary thought if the products we use are synthetic, processed and full of chemical preservatives. We only want to use the highest quality natural and organic ingredients such as essential oils, botanical waters, clays and plant powders, which all come with amazing benefits for our skin and bodies. None of our products include any sls, parabens, palm oil, mineral oils, synthetic fragrances or colors.
What is your go to product from your range?
I couldn't be without our Dry Shampoo! I use it almost every day as I try to limit how often I wash my hair. It always leaves it feeling so fresh and is quick and easy to use.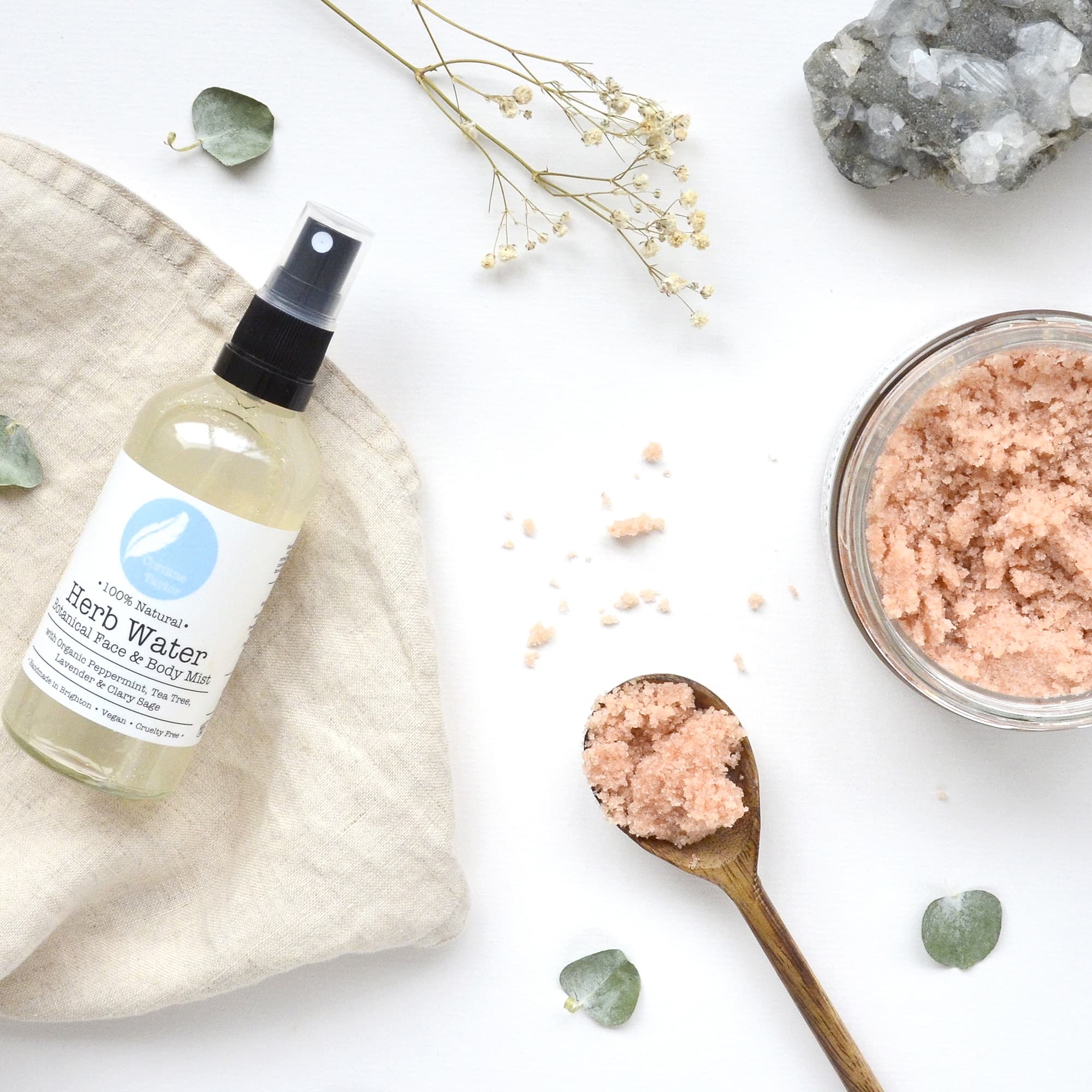 Is there another brand whose work you particularly admire?
I love the work of local Brighton based business Proper Copper Design. I particularly admire their work ethic and the unique and innovative copper homeware products they create - which are practical, stylish and absolutely stunning!
What drew you to Wolf & Badger?
I love how Wolf & Badger showcase the best independent brands as well as championing natural and ethical ingredients. We are thrilled to be amongst them!
What's next for your brand?
We are currently working on some new product lines to launch this summer, as well as branching out into some new retailers which is very exciting!